Norman Gimbel, Oscar-winning lyricist of 'Happy Days' theme and 'Girl From Ipanema,' dies at 91
For a few weeks in 1964, the upper reaches of the Billboard record charts were occupied not only by the Beatles, Beach Boys, Four Seasons and Rolling Stones, but by a seductive bossa nova number written for a musical comedy about an alien who visits South America.
The musical, "Blimp," never took off, although its would-be signature song became an international sensation — by some accounts the second-most-recorded song in history, after the Beatles' "Yesterday." Written by composer Antonio Carlos Jobim and poet Vinicius de Moraes, it neatly filled a major plot hole: What might cause an extraterrestrial guest to linger in Brazil?
The answer, rendered into English by lyricist Norman Gimbel, was a beautiful woman from southern Rio de Janeiro:
"Tall and tan and young and lovely
"The girl from Ipanema goes walking
"And when she passes, each one she passes goes 'ah!' "
With help from Gimbel, "The Girl From Ipanema" went on to drive the bossa nova craze in the United States and beyond, introducing millions of listeners to Brazil's "new wave" fusion of samba and jazz.
Alternately celebrated and mocked, with its ubiquitous instrumental covers derided as innocuous Muzak, versions of the song were used as elevator music in a scene from "The Blues Brothers" and as a soundtrack to the opening ceremony of the 2016 Olympics in Rio.
Yet the tune was just one of many hits for Gimbel, an Oscar- and Grammy-winning lyricist who co-wrote the theme songs to "Happy Days" and "Laverne & Shirley," as well as the chart-topping ballad "Killing Me Softly With His Song."
He was 91 when he died Dec. 19 at his home in Montecito, Calif. His son, Tony Gimbel, confirmed the death but did not give a cause.
A Bronx-born songwriter who studied under Frank Loesser, the celebrated composer of "Guys and Dolls," Gimbel co-wrote a pair of Broadway musicals and several 1950s pop hits, including the Andy Williams single "Canadian Sunset," before adapting foreign songs for English-language listeners.
While he was best known for "The Girl From Ipanema," released as a 1964 single by Brazilian singer Astrud Gilberto and American saxophonist Stan Getz, he also added lyrics to bossa nova tunes such as "Summer Samba," popularized by Walter Wanderley, and "Meditation," performed by singers including Williams and Frank Sinatra.
Gimbel also adapted songs in Spanish — including the Dean Martin hit "Sway," from Mexican composer Luis Demetrio's "¿Quién Será?" — and in French, most notably from the 1964 movie musical "The Umbrellas of Cherbourg," starring Catherine Deneuve.
"Norman was an extraordinary lyricist," said composer Charles Fox, with whom he wrote more than 150 songs, beginning with the score to the 1970 children's movie "Pufnstuf."
"His words were beautiful, sensitive. He never used an extra word in expressing his feelings or describing the human condition."
The duo's most commercially successful song, "Killing Me Softly With His Song," rose to No. 1 when recorded by Roberta Flack in 1973, and was later covered by the hip-hop group the Fugees. The tune earned Flack two Grammys, for record of the year and best female pop vocal performance, while Gimbel and Fox shared the Grammy for song of the year.
But the origins of the ballad, first recorded by folk singer Lori Lieberman — for whom Gimbel and Fox served as producers, managers and publishers in the 1970s — remained the subject of occasional dispute. According to Fox, he and Gimbel had recorded nine songs with Lieberman when Capitol Records told them, about 1972, that it wanted to release an album as soon as possible, leaving the songwriters scrambling to come up with one last tune.
During George H.W. Bush's single term as president, the Berlin Wall fell and the Soviet Union collapsed. In 1991, Bush formed a U.S.-led coalition that drove the Iraqi army out of Kuwait, the U.S. military's most successful offensive since World War II. But dissent within the GOP and economic woes hobbled his bid for reelection in 1992, and he lost to Bill Clinton.
(Marcy Nighswander / AP)
Stephen Hillenburg created the animated Nickelodeon series "SpongeBob SquarePants." The show won Emmys in the U.S. and Britain, was translated into more than 60 languages and sparked huge merchandising opportunities worldwide. He was 57.
(Dimitrios Kambouris / Getty Images for Paramount)
Italian director Bernardo Bertolucci infused politics and psychological depth into such era-defining films as "Last Tango in Paris" and "The Last Emperor." The Oscar winner influenced a crop of emerging filmmakers, including Francis Ford Coppola and Martin Scorsese. He was 77.
(Ricardo DeAratanha / Los Angeles Times)
Oscar-winning screenwriter William Goldman penned the scripts for "Butch Cassidy and the Sundance Kid" and "All the President's Men." His 1983 book, "Adventures in the Screen Trade," asserted that there were no easy answers in show business. He was 87.
(Genaro Molina / Los Angeles Times)
Country star Roy Clark headlined the cornpone TV show "Hee Haw" for nearly a quarter century. The guitar virtuoso was known for such hits as "Yesterday When I Was Young" and "Honeymoon Feeling." He was 85.
(Mark Humphrey / AP)
Writer Stan Lee helped create Spider-Man and other superheroes, transforming Marvel Comics into a powerhouse brand. The blockbuster films based on his characters racked up billions at the box office. He was 95.
(David Livingston / Getty Images)
Burt Reynolds reigned as Hollywood's wisecracking, good-ol'-boy box-office champ in the late 1970s and early '80s in movies such as "Smokey and the Bandit" and "The Cannonball Run." He made pop culture history as Cosmopolitan magazine's first nude male centerfold. He was 82.
(Silver Screen Collection / Getty Images)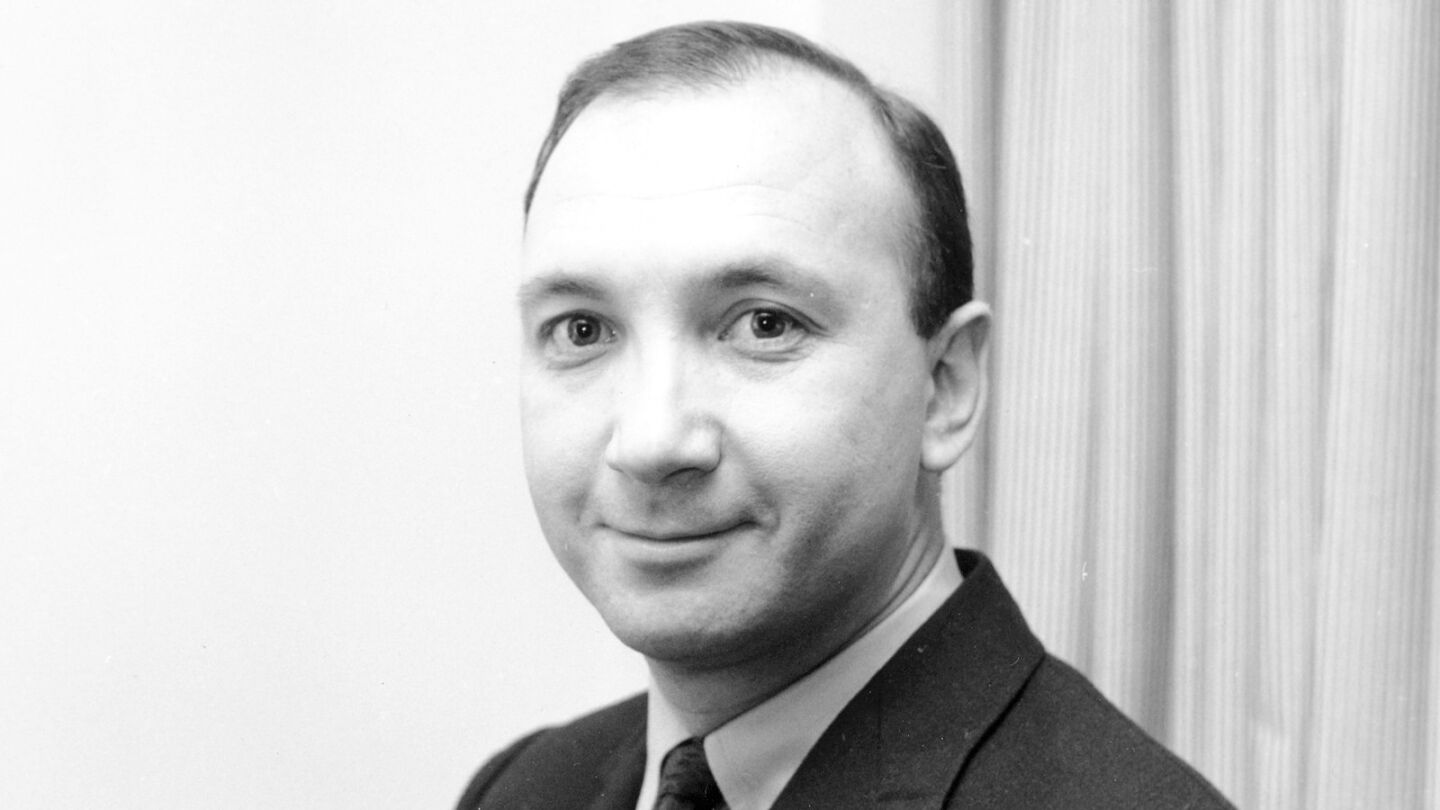 Neil Simon's comic touch in "The Odd Couple," "Barefoot in the Park" and many other hits on stage and screen made him the most commercially successful playwright of the 20th century — and perhaps of all time. From "Come Blow Your Horn" in 1961 to "45 Seconds From Broadway" in 2001, 30 of Simon's plays opened on Broadway, including five musicals for which he wrote the book. He was 91.
(Dan Grossi / Associated Press)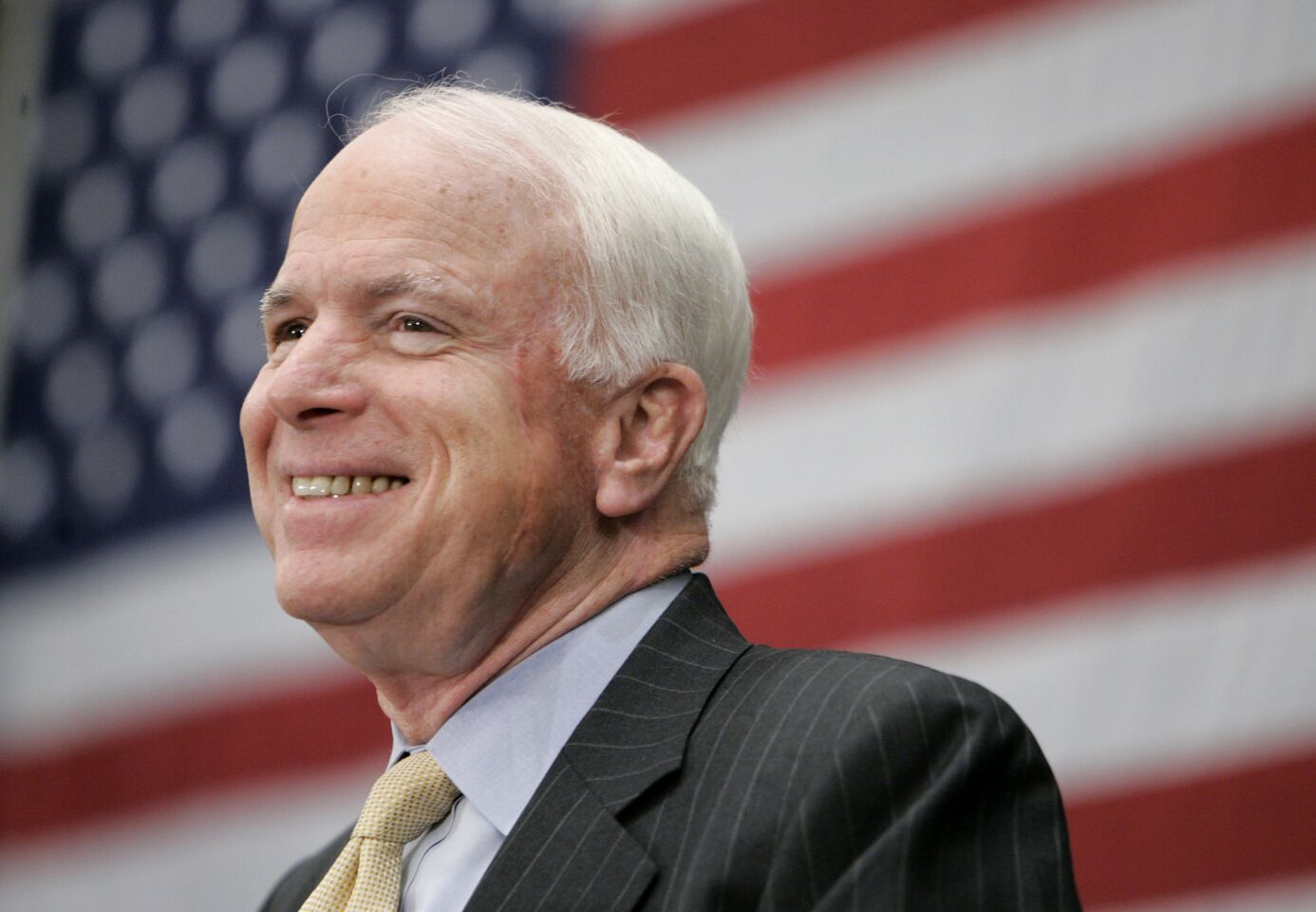 Arizona Sen. John McCain survived 5½ years as a prisoner of war in Vietnam to become one of the highest-profile, most confounding and pugnacious personalities in American politics. As a twice-defeated presidential candidate, he used his celebrity to heighten his influence in Congress and emerge as one of the GOP's most prominent leaders. He was 81.
(Mark Boster / Los Angeles Times)
Former U.N. Secretary-General Kofi Annan was one of the world's most celebrated diplomats, despite presiding over some of the worst failures and scandals at the world body. He served two terms, from Jan. 1, 1997, to Dec. 31, 2006, and was awarded the Nobel Peace Prize jointly with the U.N. in 2001. He was 80.
(Shawn Baldwin / Associated Press)
Known as the Queen of Soul, Aretha Franklin was nominated for 44 Grammy Awards, and won 18. Her hits include "Respect," "(You Make Me Feel Like) A Natural Woman," "I Say A Little Prayer" and "Chain of Fools." She was 76.
(Anonymous / Associated Press)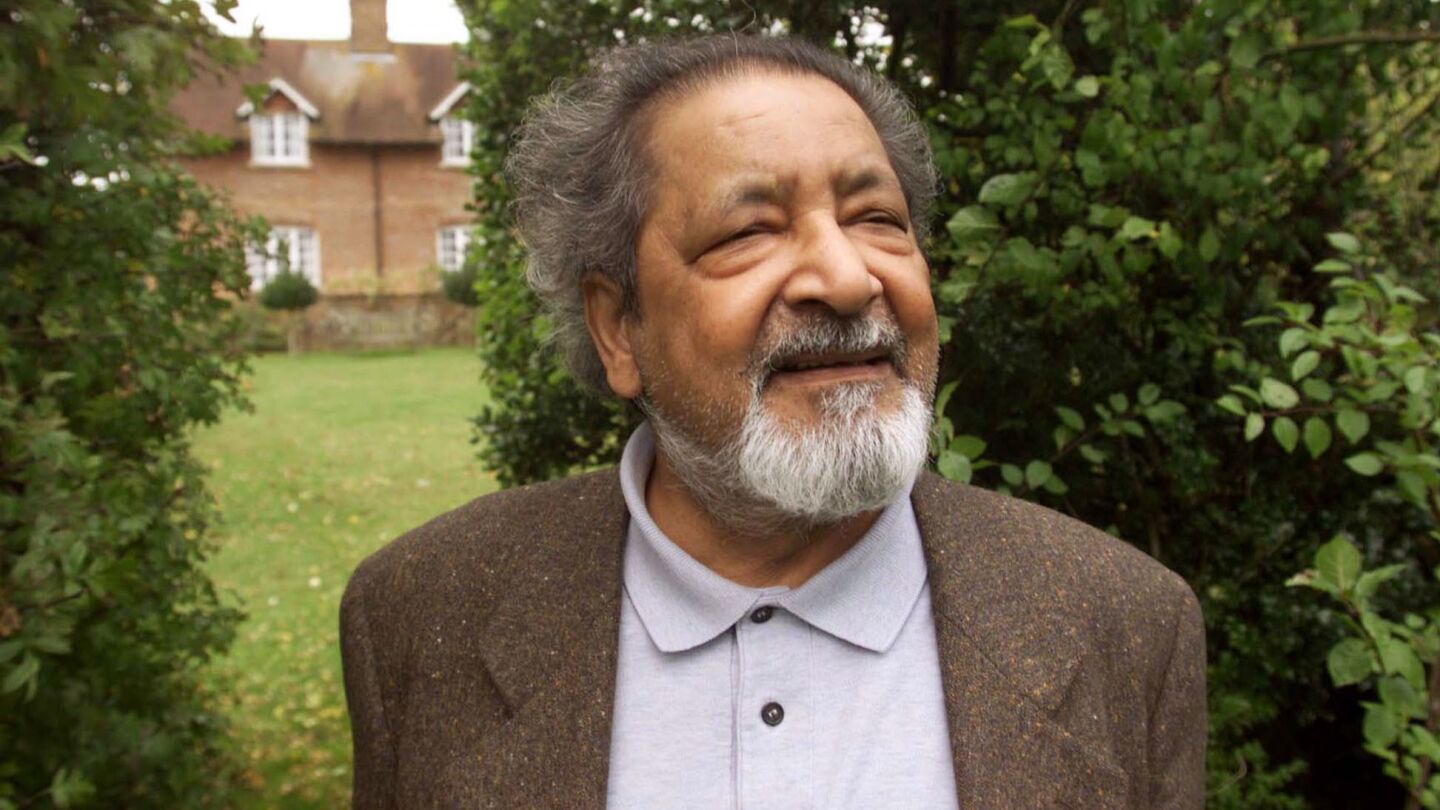 British author V.S. Naipaul, who was born in Trinidad, won the 2001 Nobel Prize in literature for his "incorruptible scrutiny" of postcolonial society. His books explored colonialism and decolonization, exile and the struggles of the everyman in the developing world. He was 85.
(Chris Ison / Associated Press)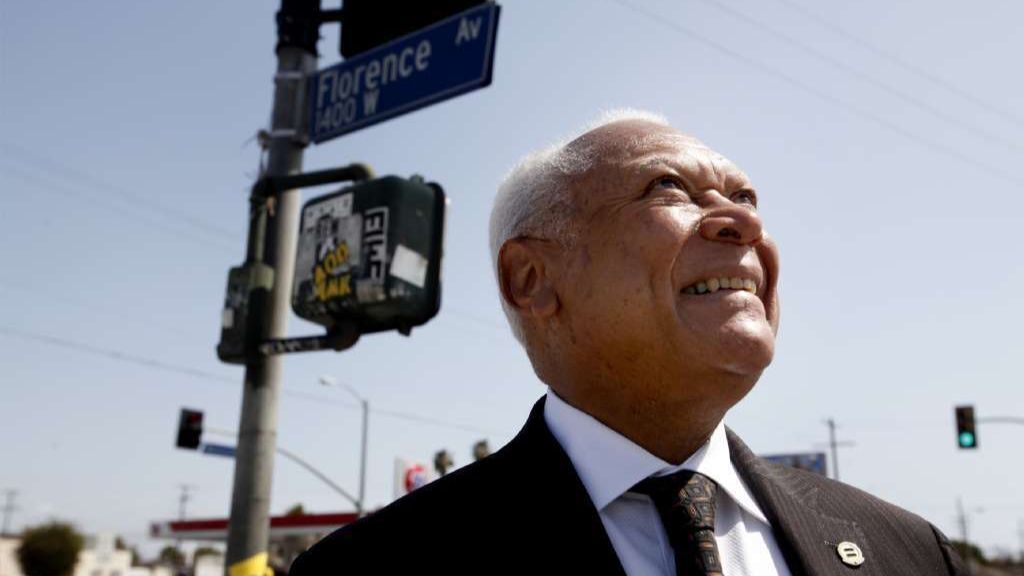 John Mack rose to become one of L.A.'s most influential black figures during his long tenure running the city chapter of the Urban League and later spent eight years on the Police Commission. He helped lead the city past the infamous Rodney King beating and 1992 riots and later helped oversee reform of the Los Angeles Police Department. He was 81.
(Francine Orr / Los Angeles Times)
After spending more than two decades in New York kitchens, Anthony Bourdain rose to fame with his 1999 New Yorker essay, "Don't Eat Before Reading This," which became the basis for his bestselling book, "Kitchen Confidential: Adventures in the Culinary Underbelly." His willingness to speak his mind and ability to connect with the people made him a likable TV personality on the Food Network, the Travel Channel and CNN. He was 61.
(Andy Kropa / Associated Press)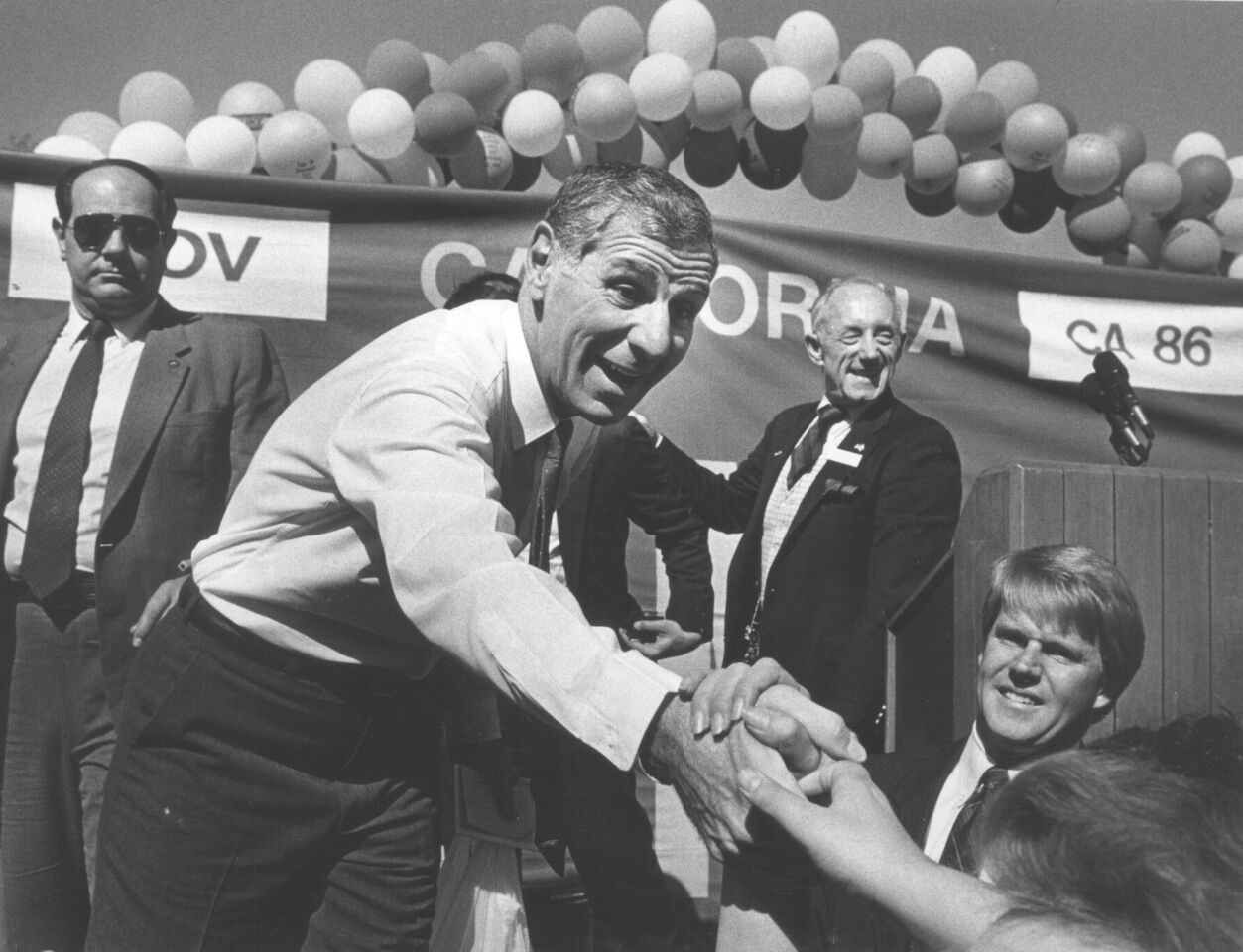 George Deukmejian served two terms as California governor and built his career on fighting crime, hardening the state's criminal-justice stance and shoring up its leaky finances. He spent almost 28 years in Sacramento, enjoying a reputation as someone of unquestioned integrity but whose manner was so severe that he earned the nickname "Iron Duke." He was 89.
(Joe Kennedy/ Los Angeles Times)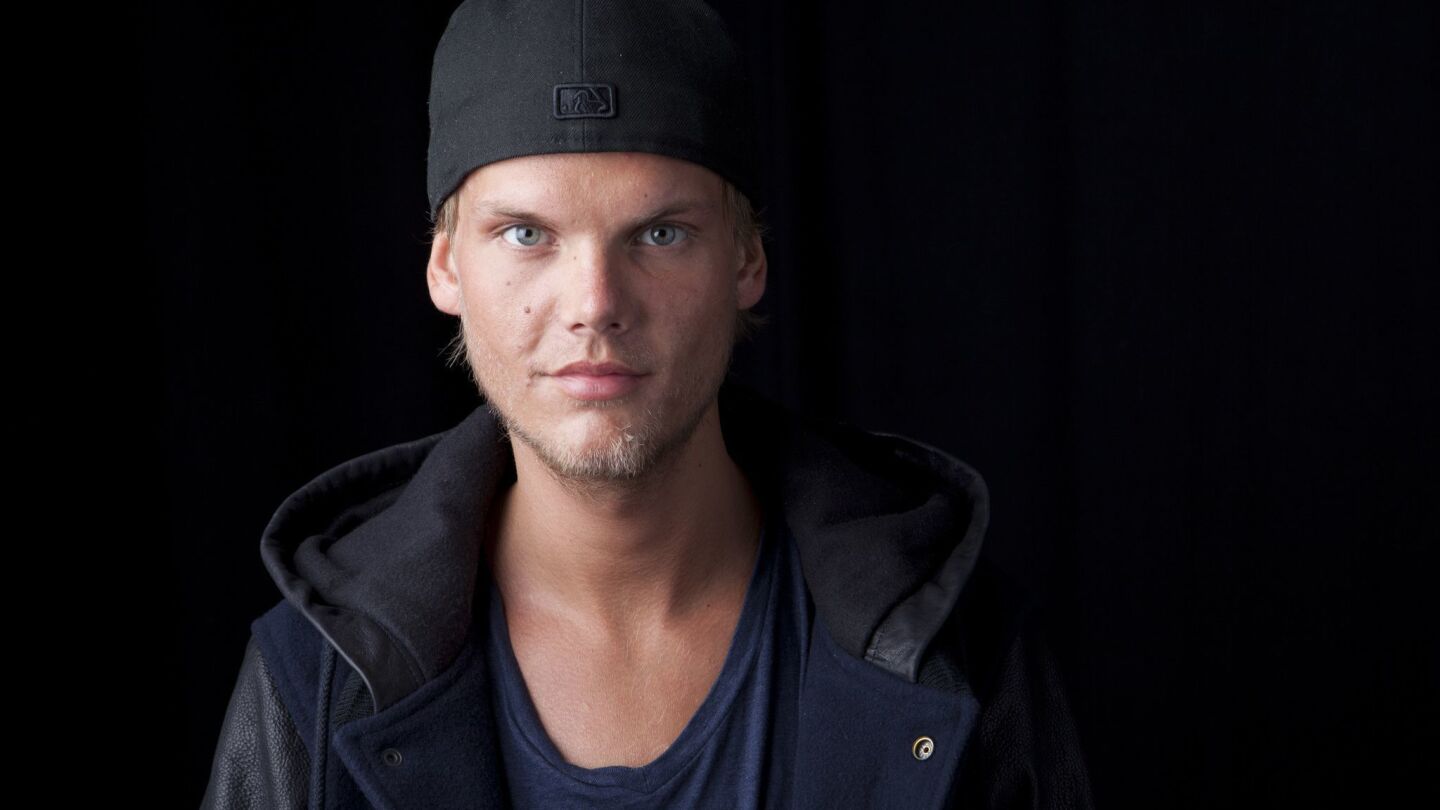 Tim Bergling, the Swedish DJ and producer who performed as Avicii, helped kick-start the electronic dance music explosion of the 2010s. Bergling was one of EDM's first crossover pop successes in the U.S. He was 28.
(Amy Sussman / Invision / Associated Press)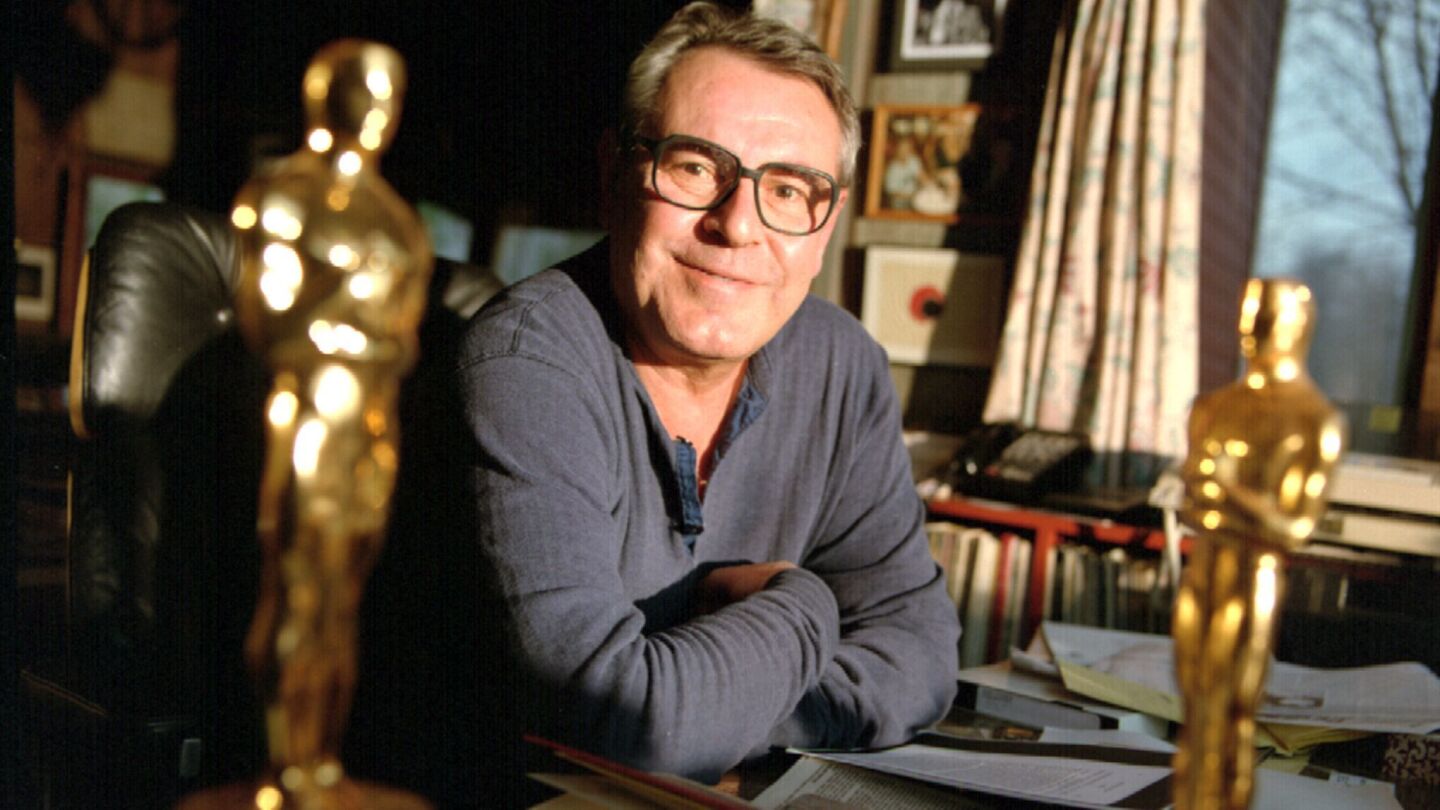 Miloš Forman came of age as a filmmaker in postwar Czechoslovakia, and his memory of totalitarianism would forever be his muse. In every one of his films, including "One Flew Over the Cuckoo's Nest," "Ragtime," "Amadeus," "The People vs. Larry Flynt" and "Man on the Moon," Forman celebrated real-life outsiders and eccentrics who challenged the establishment with heroic self-expression. He was 86.
(Clark, Robert / For the Times)
The former wife of Nelson Mandela, Winnie Madikizela-Mandela was also a prominent anti-apartheid activist and politician. She campaigned relentlessly for her husband's release during his 27-year imprisonment, raised two daughters alone, faced harassment by South African security forces and served more than a year in prison. In later life, she was a member of South Africa's parliament, but scandals cut her influence in the ruling African National Congress. She was 81.
(Walter Dhladhla / AFP/Getty Images)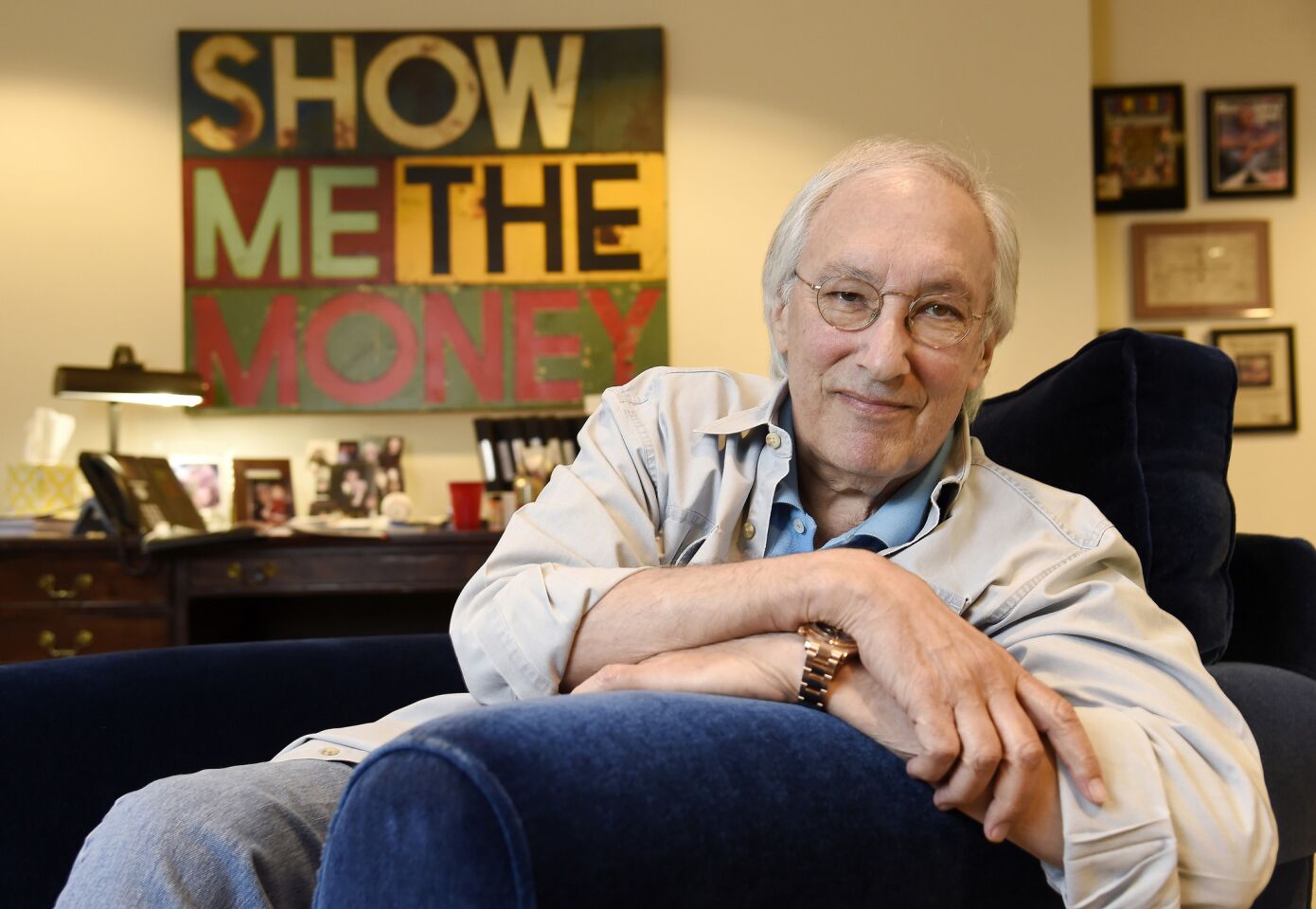 Steven Bochco was the driving force behind some of TV's most popular series for more than 30 years, with a specialty for serialized dramas with large ensemble casts and edgy plot points. The television writer-producer who brought "Hill Street Blues," "L.A. Law" and "NYPD Blue" to the small screen was nominated for 30 Emmys and won 10. He was 74. Full obituary
(Chris Pizzello / Associated Press)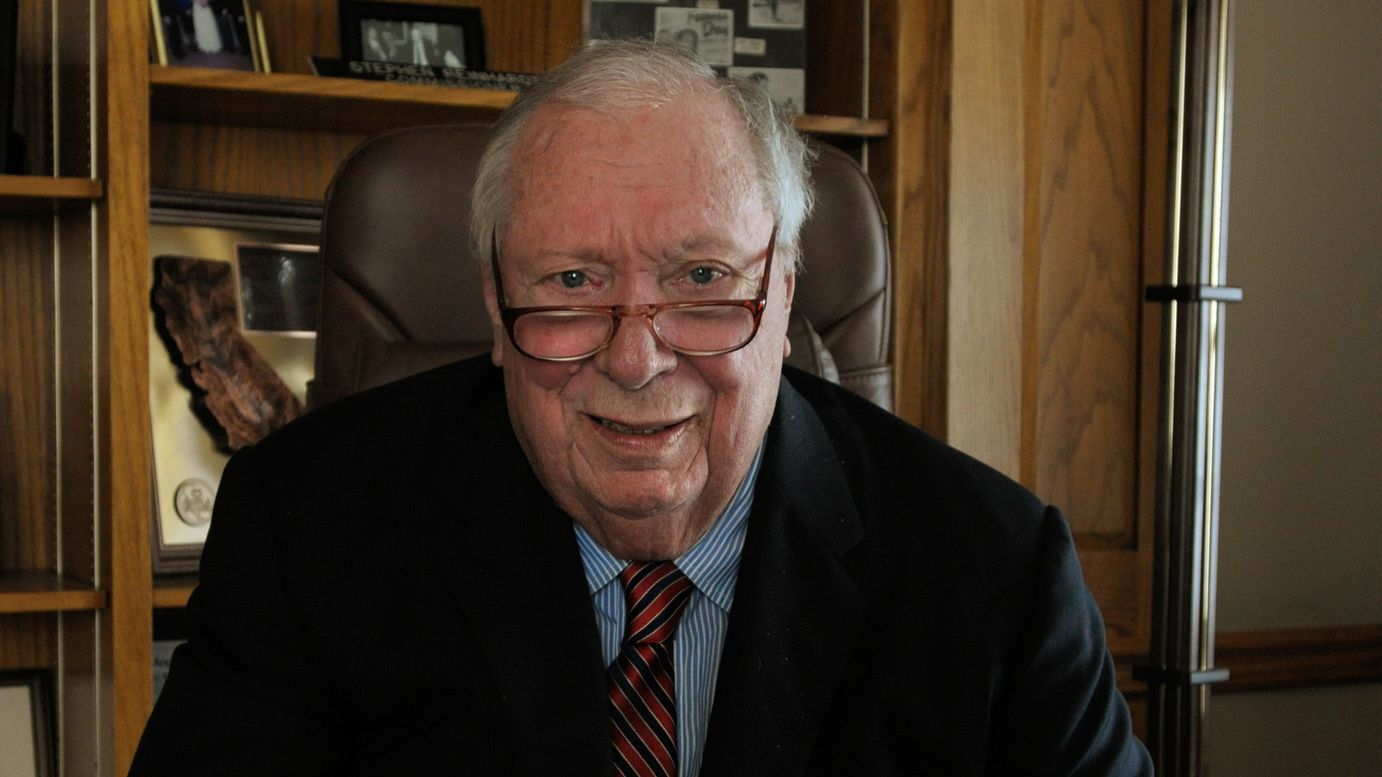 Appointed to the U.S. 9th Circuit Court of Appeals in 1980 by President Jimmy Carter, Stephen Reinhardt was dubbed the "liberal lion" of the federal circuit courts. His rulings in favor of criminal defendants, minorities and immigrants were often overturned by the more conservative U.S. Supreme Court. He was 87. Full obituary
(Jamie Rector / For The Times)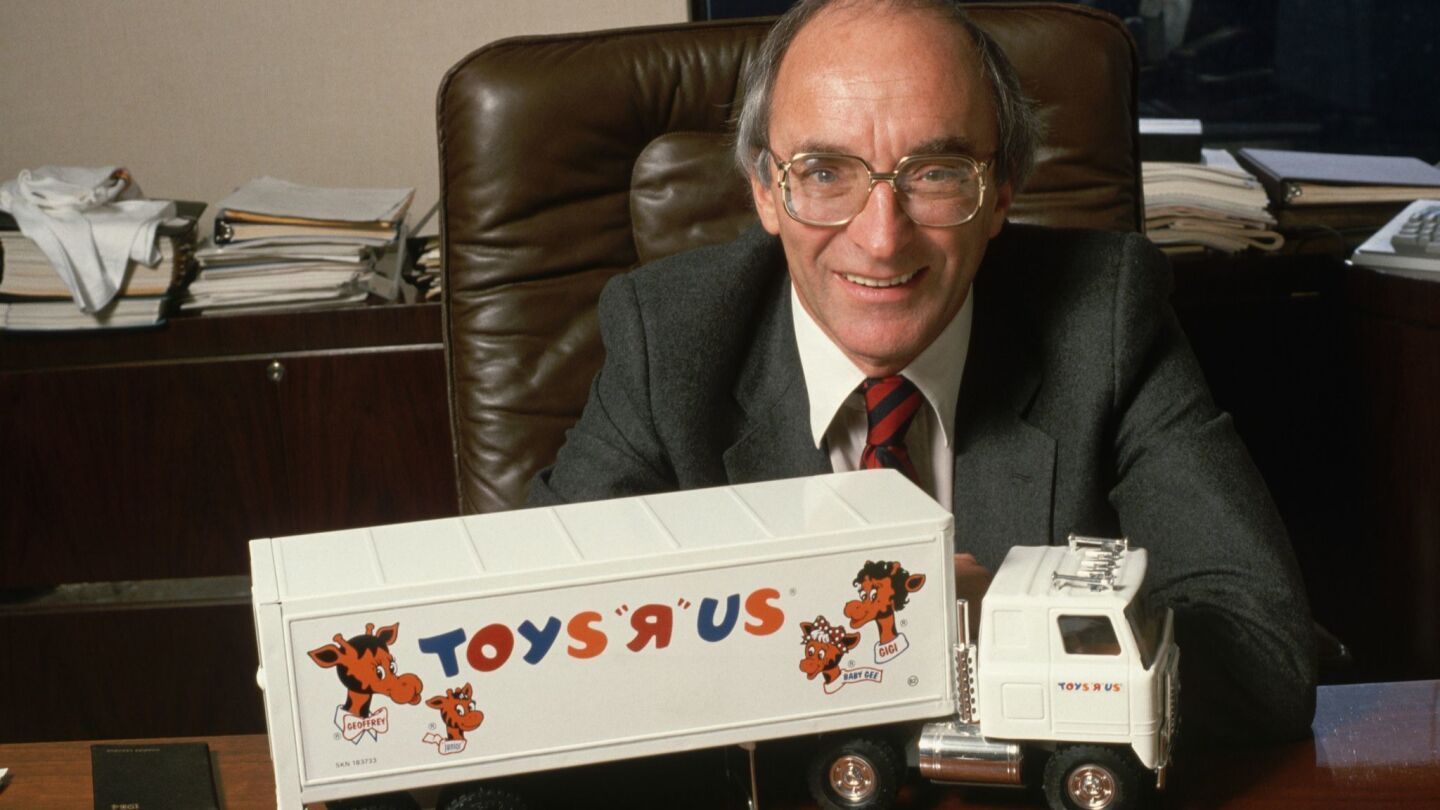 Charles Lazarus founded Toys R Us and transformed it into an iconic piece of Americana. The World War II veteran's business model became one of the first retail category killers: big stores that are so devoted to one thing, and have such an impressive selection, that they drive smaller competitors out of business. He was 94.
(Cheryl Chenet / Corbis via Getty Images)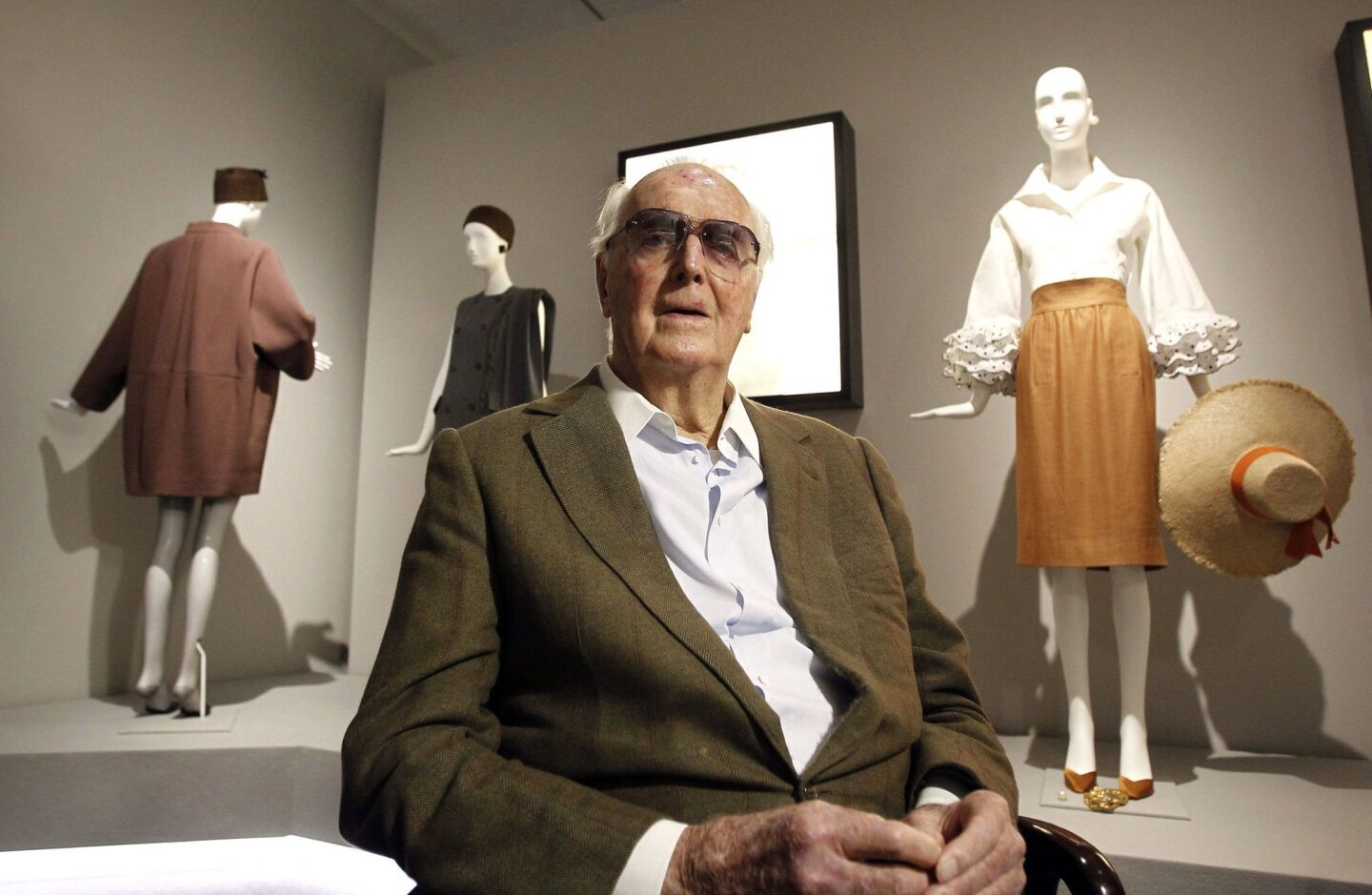 Hubert de Givenchy dressed Audrey Hepburn for seven of her movies and once shipped a black dress overnight to Jacqueline Kennedy when she requested it for the funeral of her husband. One of the first French fashion designers to create an international empire under his signature, Givenchy had a statuesque physique, perfect grooming and Old World manners. He was 91.
(Kiki Huesca / EPA / Shutterstock)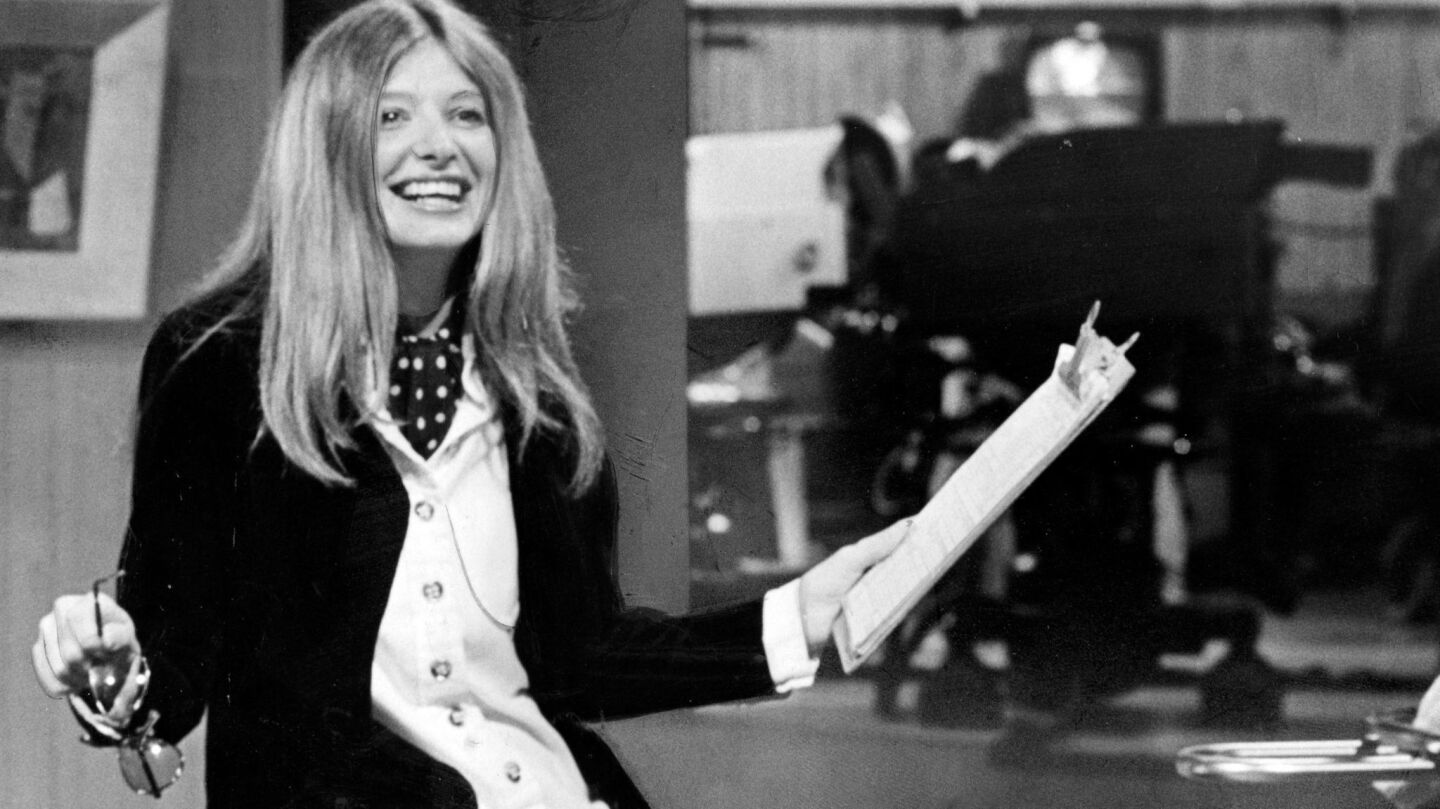 As the executive in charge of NBC's daytime programming in the early 1970s, Lin Bolen was the highest ranking woman in television and an agent of change. Bolen was so driven, so confident and so energetic that many co-workers were convinced that Faye Dunaway's ratings-obsessed character in the film "Network" was based on her. She was 76.
(Judd Gunderson / Los Angeles Times)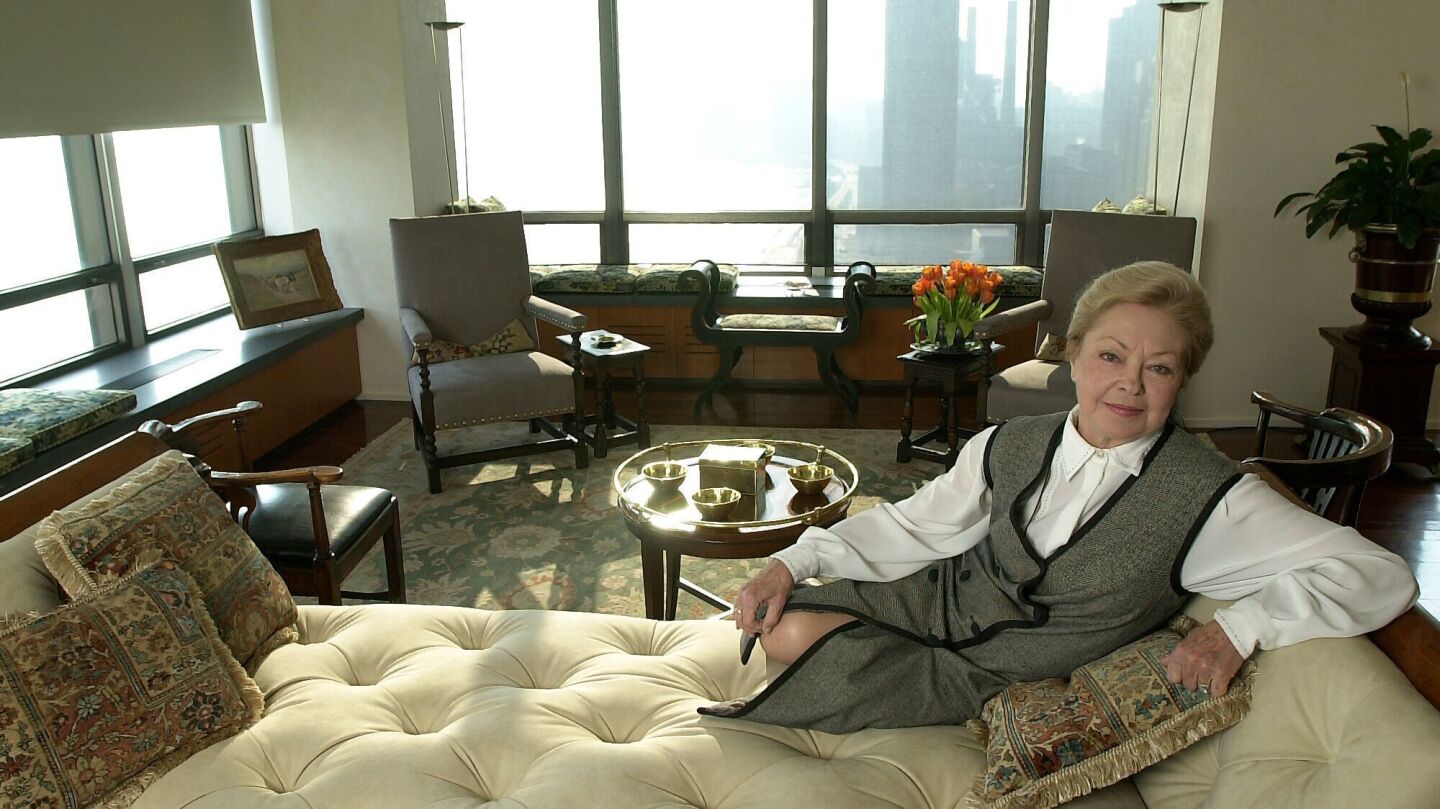 Mathilde Krim rose to prominence as an AIDS researcher and global crusader in the early fight against the deadly disease. Both fascinated and horrified by the mysterious virus that was taking a heavy toll on gay communities across America, Krim sought to both understand the disease and raise funds for better and quicker research. She was 91.
(Gino Domenico / For The Times)
In a 52-year career, Keith Jackson covered an array of sports for radio and TV, but he was best known as ABC's voice of college football — and for the homespun phrases he used in reporting it. Linemen were not guards and tackles, they were "the big uglies." And, of course, there was "Whoa, Nellie!," which became known as his signature phrase. He was 89.
(Mel Melcon / Los Angeles Times)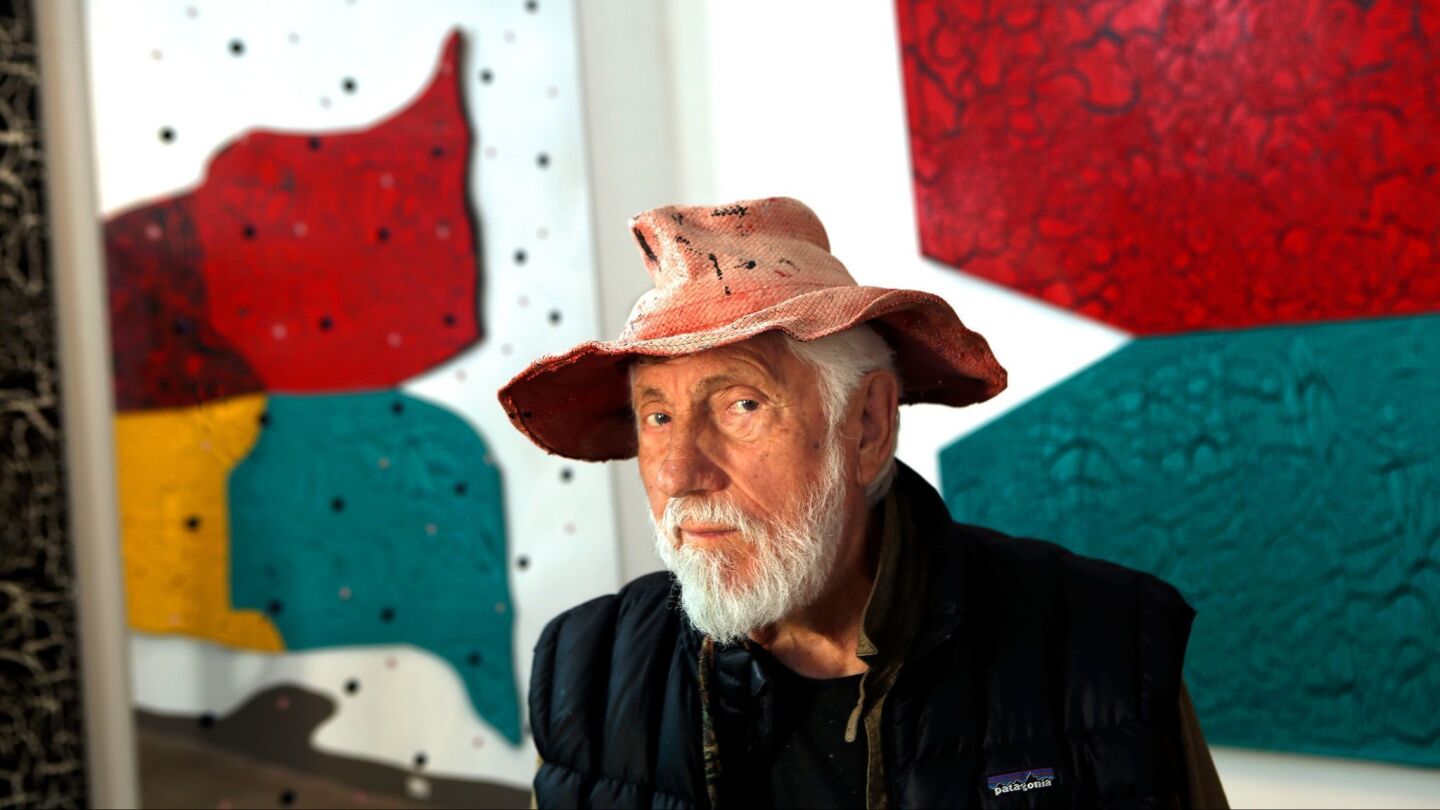 A Los Angeles art world fixture, Ed Moses was one of the city's most productive and experimental artists of the last half-century. Moses formed the "Cool School" of artists — which included Ed Ruscha, Robert Irwin, Larry Bell, Edward Kienholz, John Altoon, Ken Price and Billy Al Bengston — at L.A.'s influential Ferus Gallery in the 1950s and '60s. He was 91.
(Mel Melcon / Los Angeles Times)
Often called the "Father of South African jazz," Hugh Masekela was also an anti-apartheid activist who succeeded in fusing politics with his music, making his songs and performances compelling and timeless. The trumpeter, flugelhornist, singer and composer was affectionately known locally as "Bra Hugh." He was 78.
(Pius Utomi Ekpei / AFP/Getty Images)
"Norman had a book with some titles and thoughts of lyrics and he had this title, 'Killing Me Softly With His Song,' " Fox told the Los Angeles Times. "He wrote the lyric that day, called me at the end of the day and read me the lyric over the phone. I wrote the music that night and the next day we got together with Lori and she loved it."
Lieberman, however, often said that the song was based on a poem she had written after a Don McLean concert. She told the New York Times that Gimbel studied her diaries and letters, in an effort to make their songs sound more authentic, and added that he and Fox "were very, very controlling."
"I felt like I was pushed onstage, and I was singing other people's material, although that material was based on my private diaries," she said. "I felt victimized for most of my early career."
Gimbel and Fox also wrote the Top 10 hit "I Got a Name" for the Jeff Bridges film "The Last American Hero" — it was recorded by Jim Croce and released as a single shortly after his death in a plane crash in September 1973 — and created the themes for shows such as "Happy Days," inspired by the early rock-and-roll record "Rock Around the Clock."
Their theme for the "Happy Days" spinoff "Laverne & Shirley," "Making Our Dreams Come True," was originally titled "Hoping Our Dreams Will Come True," until the show's producers told them, "Our girls will make their dreams come true" and had them tweak the song, according to Fox.
Other Fox-Gimbel collaborations included the theme songs to TV series such as "The Paper Chase" and "Wonder Woman." They also received Oscar nominations for the songs "Richard's Window," performed by Olivia Newton-John for "The Other Side of the Mountain," and "Ready to Take a Chance Again," sung by Barry Manilow in "Foul Play."
Gimbel finally received the best original song honor in 1980, with composer David Shire for "It Goes Like It Goes," a ballad sung by Jennifer Warnes for "Norma Rae."
At the close of the 20th century, when performing rights organization BMI announced which songs had been played the most on radio and television in the past 100 years, three of his tunes were ranked in the top 100: "Girl From Ipanema" at No. 58, "Canadian Sunset" at No. 35 and "Killing Me Softly" at No. 11.
Norman Gimbel was born in Brooklyn on Nov. 16, 1927, and studied at Baruch College and Columbia University.
He found early success as a lyricist with songs such as "Ricochet," recorded by Teresa Brewer in 1953, and beginning in the late 1950s collaborated with composer Moose Charlap on a pair of short-lived Broadway musicals: "Whoop-Up," a comedy set near an Indian reservation in Montana, and "The Conquering Hero," which featured a book by "M*A*S*H" creator Larry Gelbart, based on the Preston Sturges film farce "Hail the Conquering Hero."
Gimbel moved to the Los Angeles area in 1967 and began collaborating on film and TV scores with composers including Burt Bacharach, Elmer Bernstein, Bill Conti, Quincy Jones and Lalo Schifrin. He was inducted into the Songwriters Hall of Fame in 1984.
His marriages to Elinor Rowley and Victoria Carver ended in divorce. Survivors include two children from his first marriage, Tony Gimbel and Nelly Gimbel; two children from his second marriage, Peter Gimbel and Hannah Gimbel Dal Pozzo; and four grandchildren.
In 2012, 50 years after Jobim and De Moraes wrote "Girl From Ipanema," Gimbel was asked to explain the song's enduring appeal. Why, out of all the bossa nova numbers that had come out of Brazil in those years, had this song about a girl who walks "like a samba" become so popular?
"It's the oldest story in the world," he told the Wall Street Journal. "The beautiful girl goes by, and men pop out of manholes and fall out of trees and are whistling and going nuts, and she just keeps going by. That's universal."
Smith writes for the Washington Post.
---
Must-read stories from the L.A. Times
Get the day's top news with our Today's Headlines newsletter, sent every weekday morning.
You may occasionally receive promotional content from the Los Angeles Times.