Mike Seeger dies at 75: Versatile musician was major influence on folk music revival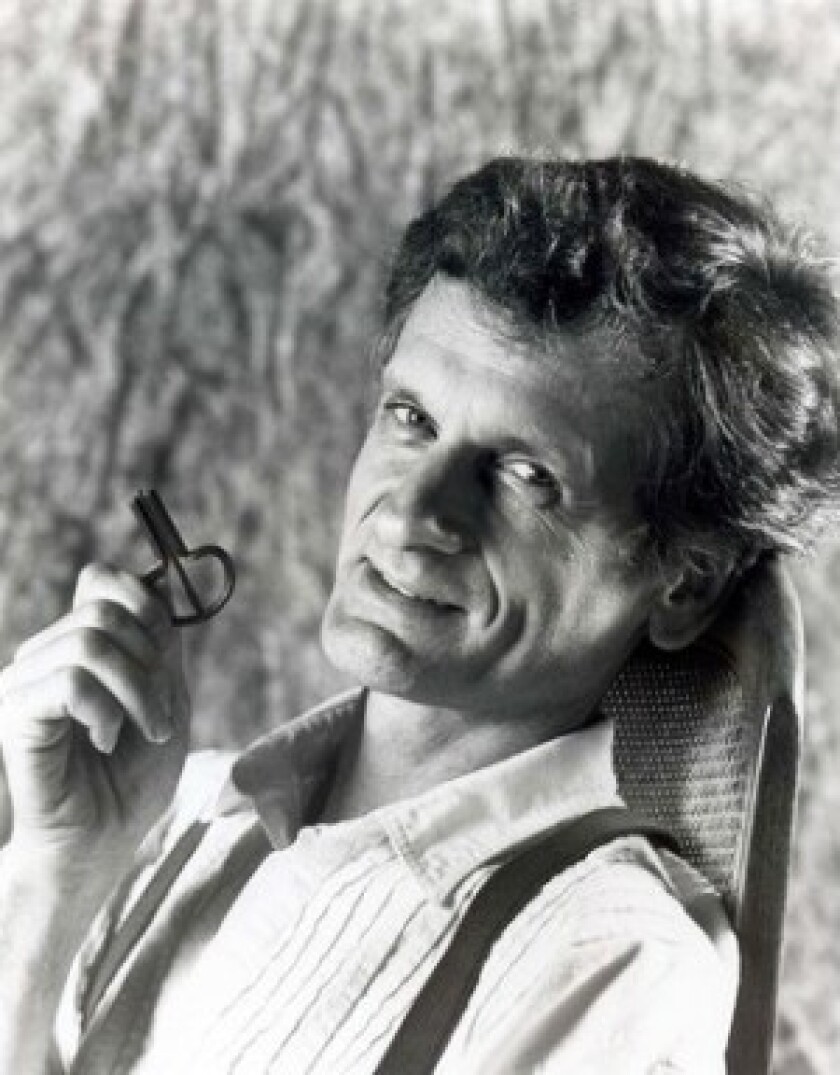 Mike Seeger, a folk musician, music historian and collector of traditional music who was a major influence on the folk music revival of the 1950s and 1960s, died Friday of multiple myeloma at his home in Lexington, Va. He was 75.
The younger half brother of folk musician Pete Seeger and part of a renowned musical family, Seeger dedicated his life to documenting, teaching and keeping alive traditional music of the American South. The interwoven strands of Anglo American ballads from the Appalachian hills and hollers, the blues laments of black people in the rural South and the gospel sounds of both black and white churches made up what he called the "true vine" of American music.
A singer and an instrumentalist, he was once described as a "one-man folk festival." He played banjo, fiddle, guitar, autoharp, Jew's-harp, quills, dulcimer, mandolin and harmonica, and recorded extensively on Folkways Records and Smithsonian Folkways Recordings. He made a number of recordings in the 1950s and 1960s as a member of the folk revival ensemble the New Lost City Ramblers with John Cohen and Tom Paley.
Seeger influenced a number of musicians, including the young Bob Dylan. "Sometimes you know things have to change. . . . Somebody holds the mirror up, unlocks the door and your head has to go into a different place," Dylan wrote in his 2004 memoir, "Chronicles: Volume One." "Mike Seeger had that effect on me."
Michael Seeger was born Aug. 15, 1933, in New York. His father, Charles Seeger, was an ethnomusicologist who once headed the folklore and ethnomusicology department at UCLA; his mother, Ruth Crawford Seeger, was a noted composer and folk song collector.
In 1935, the family moved to the Washington, D.C., area when Charles Seeger took a position with the Works Progress Administration in the Roosevelt administration.
"Exciting people were always dropping in," Mike Seeger's sister Peggy, who also became a prominent folk singer, told Folkways Magazine. "Leadbelly, Woody Guthrie, John Jacob Niles, Bess Hawes, Henry and Sidney Cowell, John and Alan Lomax, Lee Hays, composers and writers . . . and, of course, beloved Pete."
At age 18, Seeger began teaching himself to play stringed instruments. At about 20, he began collecting songs on a tape recorder from traditional musicians.
Among his discoveries was Elizabeth "Libba" Cotten, who had learned to play the guitar as a youngster growing up in rural North Carolina and then had put the instrument aside for the next half-century. Cotten became the Seegers' housekeeper, and Mike Seeger eventually taped her singing and playing. She became a Grammy Award-winning singer-songwriter whose classic "Freight Train" had an enormous effect on folk music.
His first two marriages ended in divorce. Survivors include his wife of 14 years, Alexia Smith; three sons from his first marriage; four stepchildren; two sisters; two half brothers; and 13 grandchildren.
Holley writes for the Washington Post.
---
Must-read stories from the L.A. Times
Get all the day's most vital news with our Today's Headlines newsletter, sent every weekday morning.
You may occasionally receive promotional content from the Los Angeles Times.