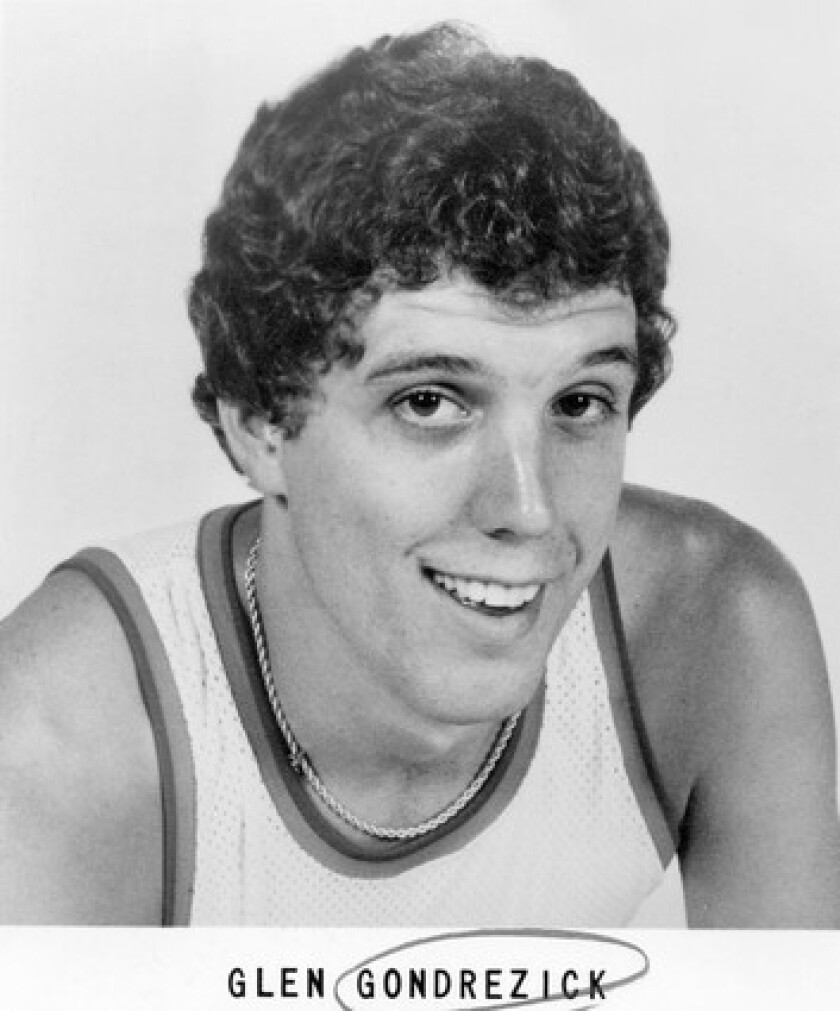 Glen Gondrezick
Basketball star became broadcaster
Glen Gondrezick, 53, a basketball player who starred at the University of Nevada Las Vegas and played for the New York Knicks and Denver Nuggets before turning to broadcasting, died Monday at St. Rose Hospital in Henderson, Nev., after apparent complications from a heart transplant he received last September.
A 6-foot-6 guard/forward, Gondrezick starred on UNLV's Final Four team in 1977. He ranks 16th on the school's all-time scoring list with 1,311 points, and his 831 rebounds rank ninth.
Gondrezick played for the Knicks and Nuggets from 1977 to 1983, and later spent 17 years doing color commentary on UNLV basketball broadcasts.
Born Aug. 30, 1955, in Boulder, Colo., Gondrezick was a three-sport star in high school before Coach Jerry Tarkanian recruited him to UNLV.
He suffered from congenital heart disease.
Ekaterina Maximova
Three-decade Bolshoi ballerina and teacher
Ekaterina Maximova, 70, a legendary Russian ballerina who graced the stage of the Bolshoi Theater for 30 years, died Tuesday at her home in Moscow.
The Bolshoi said the cause of death was not immediately determined. She had been working as a ballet coach and was not known to be in ill health.
Ballet directors and President Dmitry Medvedev praised Maximova's work as an artist and a teacher of young ballerinas, and mourned her death as a great loss to Russia.
"Russian art has lost a great ballerina, whose rare multifaceted talent is rightfully deemed to belong to world culture," Medvedev wrote in a telegram to her family, the Kremlin said. "With her brilliant dancing, astonishing grace and beauty, she literally charmed audiences."
Maximova was born Feb. 1, 1939, in Moscow. Her dancing career at the Bolshoi spanned three decades, from her debut as Masha in "The Nutcracker" in 1958 until 1988. Called "Ekaterina the Great," or Catherine the Great, for her impeccable technique and versatility, she danced most of the major female roles of classical ballet and also experimented with avant-garde dance.
Her partner on the stage and in life was her husband Vladimir Vasiliev, who after his dance career served for five years as artistic director of the Bolshoi.
David Poole, who covered NASCAR for the Charlotte Observer and hosted "The Morning Drive" weekday show on Sirius NASCAR Radio, died Tuesday of a heart attack at a hospital near his home in Stanfield, N.C. He was 50.
-- times staff and wire reports news.obits@latimes.com
---