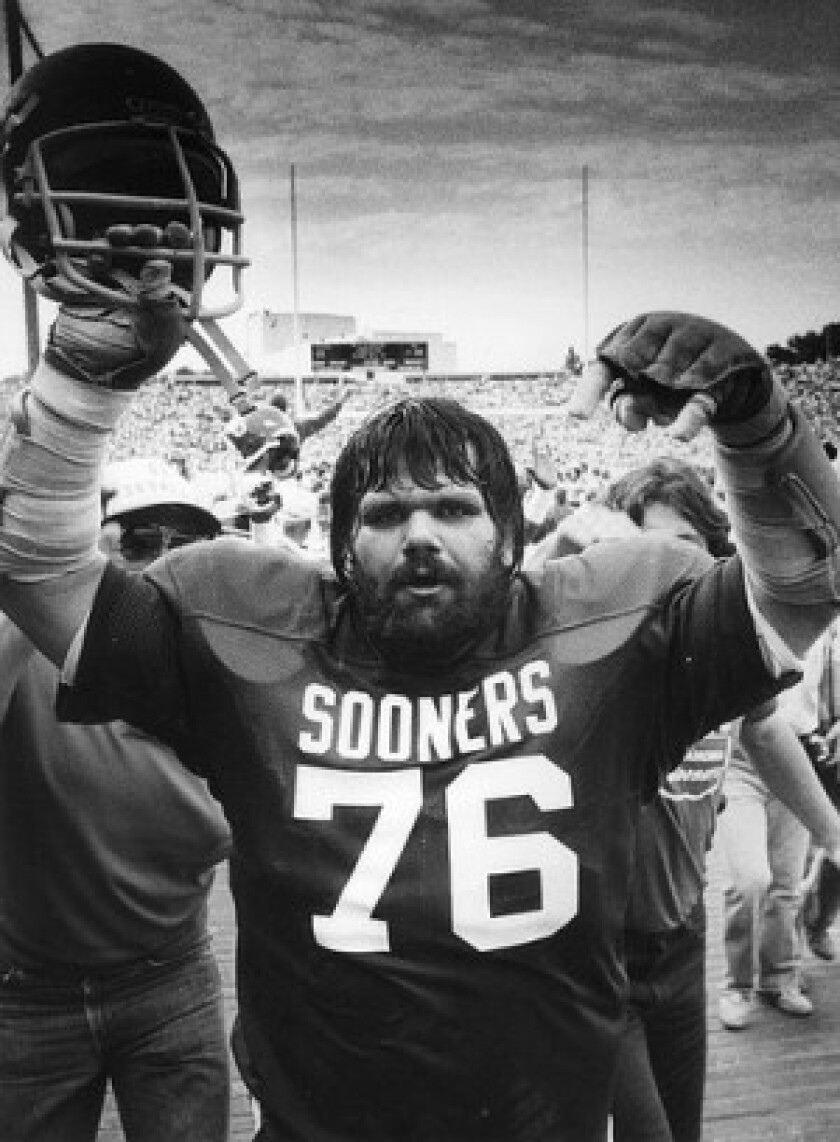 Steve Williams
Pro wrestler was called 'Dr. Death'
Steve "Dr. Death" Williams, 49, a former offensive lineman and All-American wrestler at the University of Oklahoma who was best known for his work in professional wrestling, died Tuesday night in Lakewood, Colo., after a long battle with throat cancer, said former Oklahoma wrestling coach Stan Abel.
Williams was a big star in Japan in the 1980s and '90s, forming a tag team with the late Terry Gordy and holding numerous pro wrestling titles there. After competing for a while in Atlanta-based World Championship Wrestling, Williams joined the then-World Wrestling Federation in 1998, but left after losing to Bart Gunn in "Brawl for it All," a fighting competition in which the results, for once, weren't scripted. The tournament was designed to make Williams a star to viewers in the United States.
Williams last wrestled in Japan in October. He had been diagnosed with throat cancer in 2004.
A four-time All-American as a heavyweight wrestler at Oklahoma from 1979 to 1982, Williams finished second nationally in his senior year. He was an All-Big Eight Conference offensive guard for Oklahoma in 1982.
Tim Hart
Star in Britain's '60s folk scene
Tim Hart, 61, a founding member of the British folk-rock group Steeleye Span, died of lung cancer Dec. 24 in La Gomera in Spain's Canary Islands, said his daughter Sally Hart.
He was a star in Britain's 1960s folk scene, first gaining fame in a musical partnership with singer Maddy Prior in 1966. The duo recorded two albums of "Folk Songs of Olde England," with the versatile Hart backing their singing on banjo, dulcimer, guitar, mandolin and violin.
In 1971, Hart and Prior joined with Ashley Hutchings, who had left the Fairport Convention to form a new band. The new project, at Hart's suggestion, was named Steeleye Span after a character in a Lincolnshire folk song, "Horkstow Grange."
The band had hit singles in the 1970s with "Gaudete" and "All Around My Hat," and received good notices for its albums "Hark! The Village Wait," "Below the Salt," "Parcels of Rogues," "Now We Are Six" and "Commoners Crown."
Hart left Steeleye Span in 1983, but appeared later with various members of the group.
Living on La Gomera after retiring from the music scene, Hart developed his interest in photography. He called the island "my inexhaustible subject" and did his own pictures for his English-language guide to the island, published in 2004.
-- times staff and wire reports
---