O.C. killer's attorney gets more time to fight death penalty verdict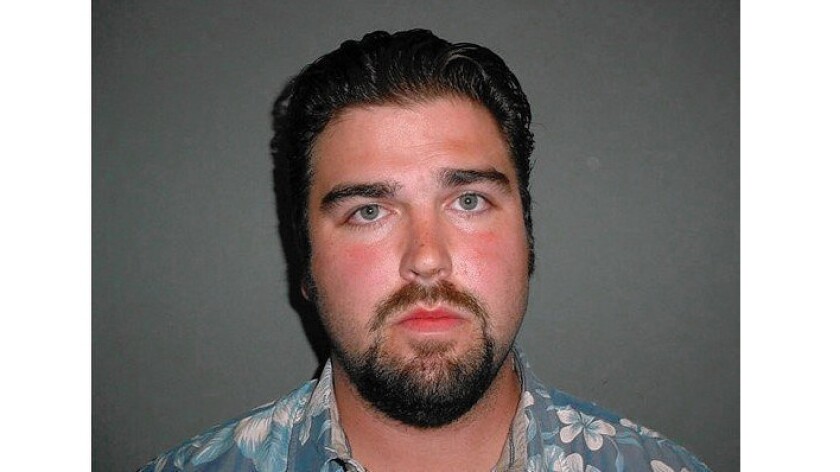 A defense attorney representing convicted murderer Daniel Wozniak will have until the end of April to file a brief asking the court to throw out the jury's death penalty verdict.
Wozniak was expected to receive his final sentence in Orange County Superior Court last week. Instead, Judge John Conley granted public defender Scott Sanders additional time to file a court brief, which will seek a ruling vacating the verdict and replacing it with life in prison without parole.
Sanders plans ask the judge to grant a new penalty phase of the trial.
"The brief will include a detailed analysis of the trial and the relevant law, which the defense believes should be considered before a sentence of death is imposed," Sanders wrote in the motion.
Wozniak, 31, a community theater actor from Costa Mesa, was convicted Dec. 16 of killing Army veteran Sam Herr, 26, and his friend Juri "Julie" Kibuishi, 23.
According to prosecutors, Wozniak was desperate for money to cover his rent and fund his upcoming wedding and honeymoon. So he hatched a plot to kill Herr, his neighbor, and steal $62,000 that Herr had saved from his military service in Afghanistan.
On May 21, 2010, Wozniak shot Herr twice in the head in the attic of a Los Alamitos theater, according to testimony from detectives and a videotaped confession from Wozniak. He then used Herr's phone to send messages to Kibuishi to lure her to Herr's apartment, where he shot her to death.
The next day, Wozniak returned to the apartment and staged Kibuishi's body to appear as if Herr had sexually assaulted her and fled.
Wozniak used an ax and saw to remove the head, hands and a tattooed forearm from Herr's body before dumping the parts in a Long Beach park.
Police arrested Wozniak days later at his bachelor party in Huntington Beach after ATM withdrawals from Herr's account led them to him, authorities said.
Wozniak is expected to appear in court May 20 for final sentencing. The date marks almost six years since Wozniak shot Herr in the attic of the theater.
Steve Herr, the victim's father, said the significance of the date isn't lost on him.
"I'm OK with that date," he said. "On the very last day of the fifth year it's time to put this thing to rest."
Twitter: @HannahFryTCN

Fry writes for Times Community News.
---
The stories shaping California
Get up to speed with our Essential California newsletter, sent six days a week.
You may occasionally receive promotional content from the Los Angeles Times.