Governor vetoes drone bill, signs revenge porn measure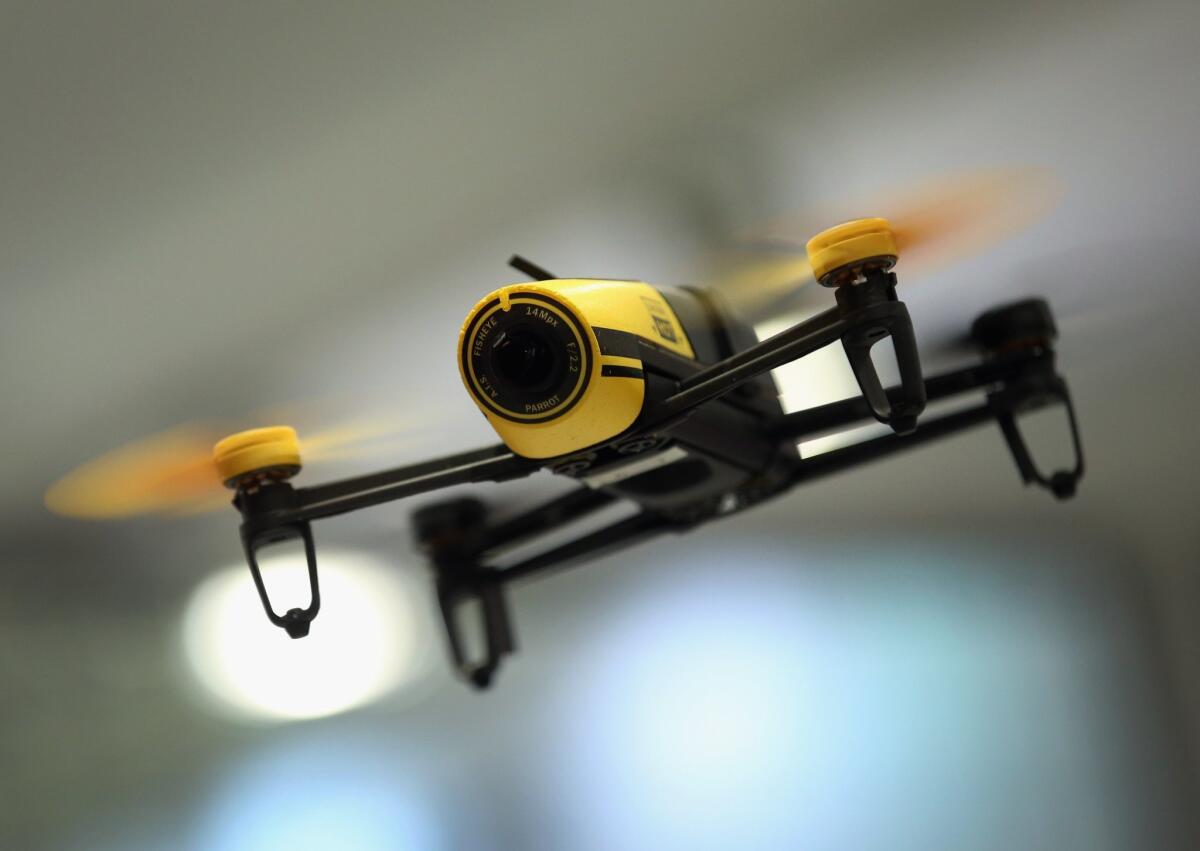 Reporting from Sacramento —
Gov. Jerry Brown on Wednesday vetoed legislation to restrict the use of drones over private property.
The legislation would have made flying a drone lower than 350 feet above private property without consent a trespass violation.
"Drone technology certainly raises novel issues that merit careful examination," Brown wrote in his veto message. "This bill, however, while well-intentioned, could expose the occasional hobbyist and the FAA-approved commercial user alike to burdensome litigation and new causes of action.
Sen. Hannah-Beth Jackson (D-Santa Barbara), author of the bill, has said the measure would prevent camera-equipped drones from peeping into windows or other invasions of privacy.
An organization representing news photographers had urged the governor to veto the bill, SB 142, saying it would be impossible to comply with or enforce.
The National Press Photographers Assn. said news photographers using drones could be sued if the vehicles strayed onto someone's property while "gathering newsworthy information at a different nearby location."
The organization also said it could be difficult for property owners to determine a drone's exact altitude or location, which could prompt erroneous legal claims.
The governor also signed a measure aimed at helping prosecutors in "revenge porn" cases -- those in which an estranged spouse or romantic partner posts nude or sexual pictures of a partner to embarrass that person.
The measure, requested by the state attorney general, allows prosecutors to seek forfeiture of the images used in the crime and the data storage device used for the photos. The measure is SB 676 by Sen. Anthony Cannella (R-Ceres).
Interested in the stories shaping California? Sign up for the free Essential California newsletter >>
MORE CALIFORNIA NEWS
Lawsuit says new L.A. streets plan creates more air pollution, not less
Sign up for Essential California for news, features and recommendations from the L.A. Times and beyond in your inbox six days a week.
You may occasionally receive promotional content from the Los Angeles Times.