California requires warrants to access emails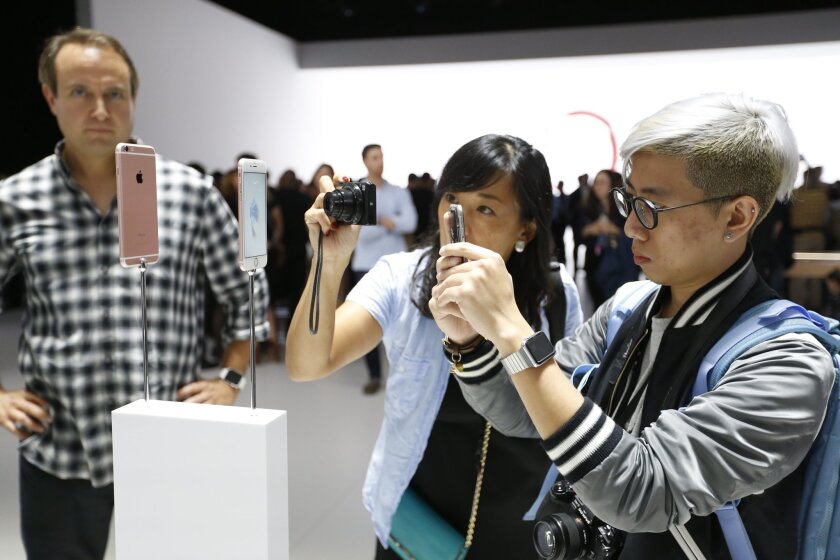 Reporting from Sacramento —
Gov. Jerry Brown on Thursday signed a bill that requires law enforcement to get a search warrant before looking at private emails, text messages and GPS data stored in smartphones, laptops and in the cloud.
The measure by Sen. Mark Leno (D-San Francisco) had the support of tech companies including Google, Twitter, Apple and Facebook, which are looking for guidance in a changing world. Google has seen a 180% increase in police demands for consumer data in the last five years, Leno said.
"For too long, California's digital privacy laws have been stuck in the Dark Ages, leaving our personal emails, text messages, photos and smartphones increasingly vulnerable to warrantless searches," Leno said. "That ends today with ... a carefully crafted law that protects personal information of all Californians."
SIGN UP for the free Essential Politics newsletter >>
He said the bill signed by the governor "was carefully crafted to ensure that the personal information of Californians of all ages is adequately protected and our law enforcement has the tools they need to fight crime in the digital age."
The bill is opposed by the National Assn. to Protect Children, a Tennessee group concerned about provisions requiring law enforcement to notify targets of criminal investigations when they obtain warrants. That could put children in danger or result in the destruction of evidence, the group says.
"On the surface, SB 178 looks like a fine bill that tries to protect privacy from government overreach," the group said in a statement. "However, it is an ill-thought-out piece of legislation that will have dire consequences for the men and women on the front lines of the fight to stop child exploitation and human trafficking."
That concern lacks merit, said Nicole A. Ozer, a policy director for the ACLU of California.
Ozer said the notice would be provided at the time the warrant is executed and law enforcement can ask the court to delay notification for 90 day intervals if there is concern that it would jeopardize an investigation.
Because the measure includes exceptions in case of emergencies, top law enforcement groups were neutral on the proposal.
The bill's backers include the Electronic Frontier Foundation and the California Newspaper Publishers Assn.
ALSO:
California pension funds to drop coal-mining companies
Gov. Brown overhauls oil pipeline laws after Santa Barbara spill
Products with plastic microbeads to be banned under new California law
---
For reporting and exclusive analysis from bureau chief John Myers, get our California Politics newsletter.
You may occasionally receive promotional content from the Los Angeles Times.