Sen. Rod Wright's voter fraud, perjury sentencing delayed again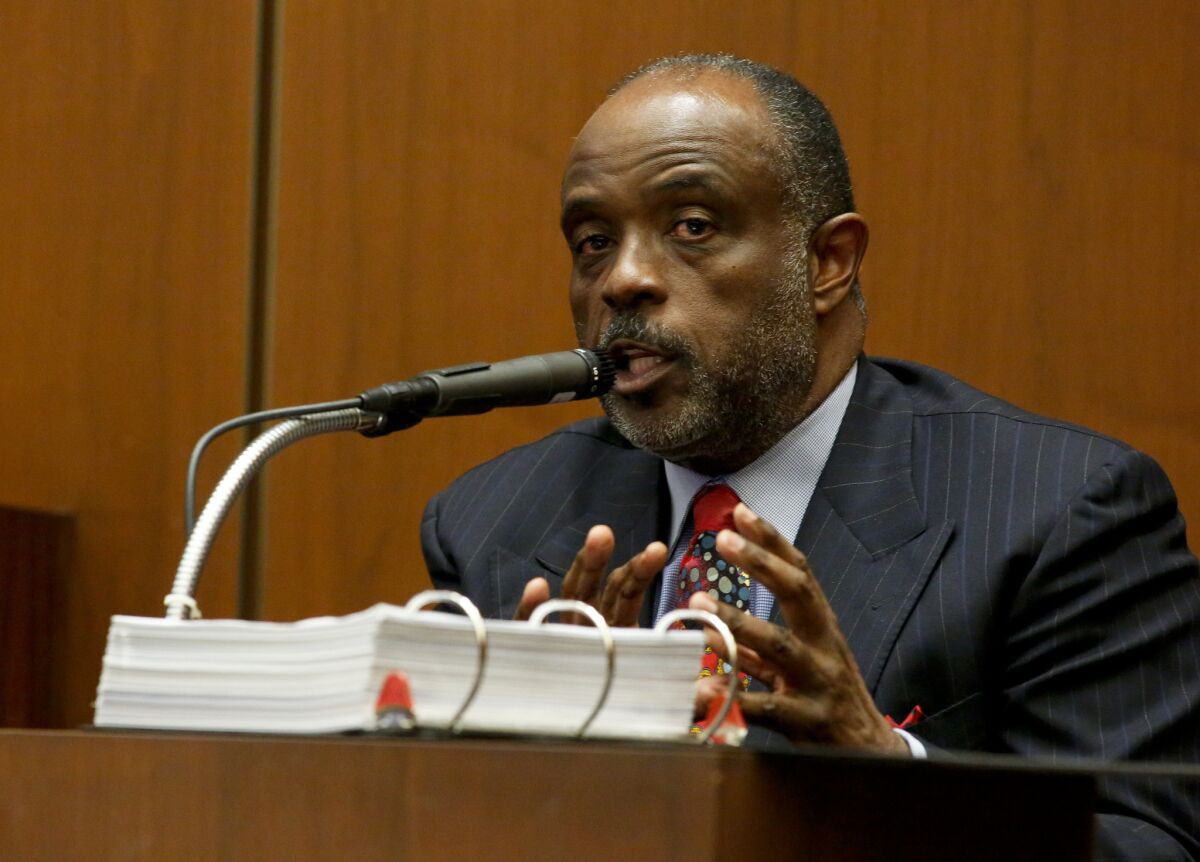 Sentencing of state Sen. Roderick D. Wright has been delayed again, this time until Sept. 3, the Los Angeles County district attorney's office said Monday.
Attorneys for Wright, who was to have been sentenced July 21 on eight felony counts of voter fraud and perjury, want to have the jury verdicts overturned and to get a new trial for the Democrat, who represents an Inglewood-based district.
In January, a jury found Wright guilty on all charges stemming from allegations he had lied about his legal residence to run for his state Senate seat. He first won the office in 2008 and was indicted by a county grand jury in 2010.
Wright was reelected by a large margin in 2012.
Wright has said he believed he was following state law requirements when he arranged to rent a room in a relative's apartment in a complex Wright owned in Inglewood. The Baldwin Hills home that prosecutors said was his true domicile was not in the district Wright wanted to represent.
In March, Wright, along with two other state senators facing criminal charges in separate cases, were suspended, with pay, from their lawmaker posts.
Wright's sentencing, scheduled before Los Angeles Superior Court Judge Kathleen Kennedy, has been postponed several times.
Prosecutors have not yet responded to the documents filed recently by Wright attorneys asking Kennedy to toss out the verdicts and grant him a new trial, the D.A.'s office said.
Follow @jeanmerl for the latest in Southern California politics news.
The stories shaping California
Get up to speed with our Essential California newsletter, sent six days a week.
You may occasionally receive promotional content from the Los Angeles Times.