Critics say air marshals, much wanted after 9/11, have become 'bored cops' flying first class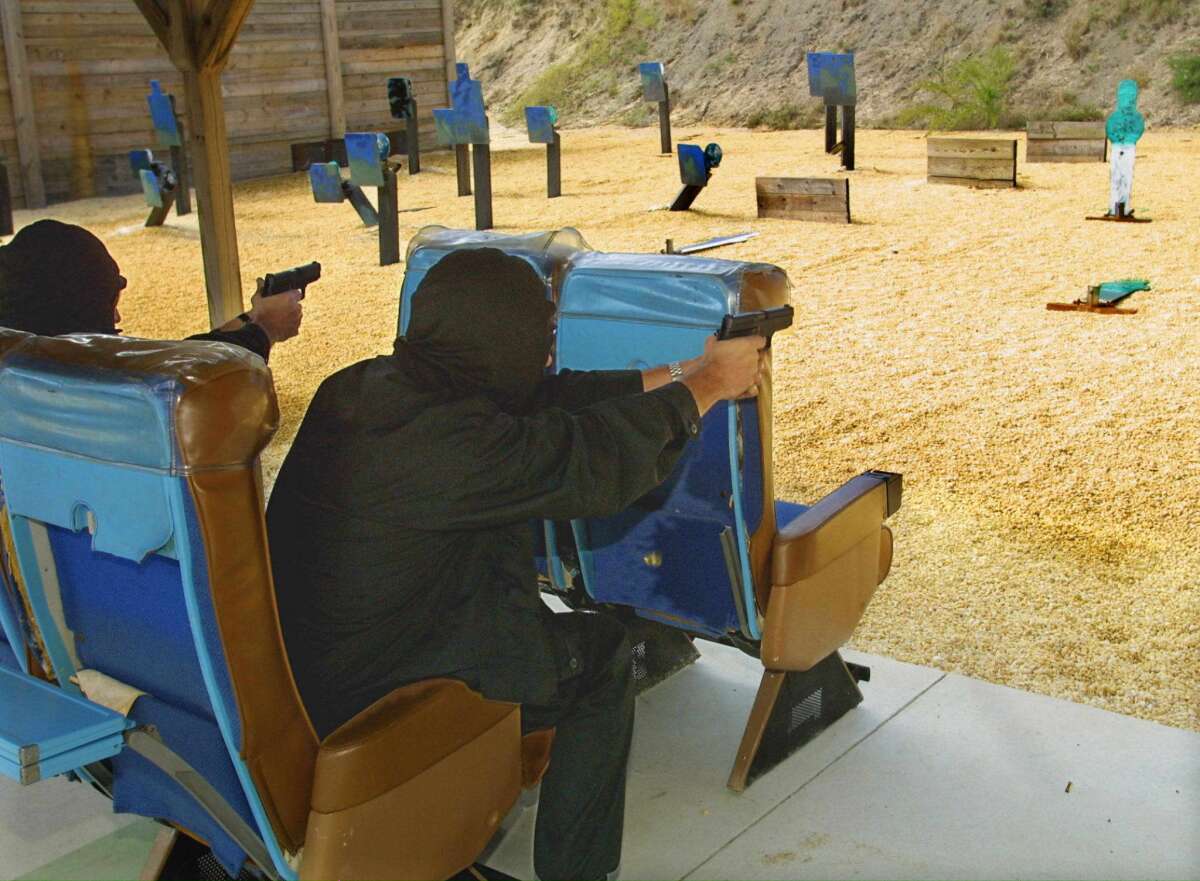 Reporting from Washington —
After the 9/11 attacks, the federal government assembled a small army of undercover air marshals to protect U.S. flights and prevent similar hijackings.
The prestigious, new law enforcement job drew mostly retired, patriotic FBI agents, police officials and U.S. soldiers, who were assigned to assure jittery passengers that it was safe to return to the nation's airports.
------------
FOR THE RECORD
Air marshals: In the Oct. 24 Section A, an article on questions about the future of the federal air marshal program referred to Robert MacLean as a former air marshal. MacLean is a current air marshal who was reinstated in May after being fired in 2006 in a whistleblower case.
------------
Fourteen years later, the federal air marshal program is mired in budget cuts, allegations of misconduct and management turmoil, prompting some in Congress to question whether the multi-billion dollar experiment has outlived its usefulness.
Rep. John Duncan (R-Tenn.), a key member of the House Oversight Committee that is investigating problems with the air marshal program, told the agency's new director at a hearing last month that the program is "probably the least, or certainly one of the least, needed organizations in our entire federal government." At a price tag of $9 billion over the past 10 years, Duncan called the program "ineffective" and "irrelevant."
As he left office in January, former Sen. Tom Coburn (D-Okla.), then the ranking member on the Homeland Security Committee, agreed. "It is unclear what extent the [air marshal] program is reducing risk to aviation security," he said.
It is a dramatic turnaround for a program once seen as vital in the immediate post-9/11 years to fight terrorism.
Coburn and others say improved airport-screening techniques and reinforced pilot cockpit doors have raised questions about whether air marshals still play a role. At the same time, there have been no significant in-flight terror threats in more than five years. Some air marshals have complained they feel they are merely "riding the bus" as they hopscotch around on domestic and international planes.
Much of the work by the air marshal program is classified, including the size of the staff and its budget. But several former agents told The Times in interviews that some field offices have been closed and agents furloughed, and that training and other support services have been curtailed.
In addition, the agency, part of the Department of Homeland Security, has been hit recently with several scandals.
In 2012 some agents were accused of setting up sexual liaisons to coincide with their work flights. More recently, some Chicago-based marshals allegedly disguised themselves as pornography producers to hire prostitutes after some trips. There also have been reports of alcohol abuse by marshals.
Roderick Allison, who served as the agency's assistant administrator for inspections, took over as the new director in May 2014 after allegations that his predecessor and other agency officials inappropriately used their positions to obtain personal firearms from a gun manufacturer.
Duncan acknowledged at an oversight committee last month that the program "has come to be a symbol of everything that's wrong with the DHS, when 4,000 bored cops fly around the country First Class, committing more crimes than they stop."
Allison, however, defended the program. Though his aides would not make him available for an interview, he told the oversight panel: "Our offices operate on 30,000 feet, in restricted space and have no back up to call upon."
He said the air marshals "work diligently every day on thousands of flights a year to protect the traveling public."
Allison also promised to investigate the internal problems and to ferret out any corruption and abuse. "Our workforce is comprised of exceptional men and women," he said, "who execute a difficult mission."
Some former agents, however, complain that the agency has lost much of its prestige.
"I hated every day of it," said former air marshal Jay Lacson, who said he is suing after being fired for inappropriately releasing confidential job information. "I couldn't stay awake. I got colds. You get complacent." He added, "They don't need the agency anymore."
Another former air marshal, John Bonacci, said in an interview that he flew almost 3 million miles in 13 years, generally back and forth from Philadelphia to Boston, two or three flights a day. The closest he came to any potential problem was protecting a European passenger whom some Islamic radicals had threatened. He said he and a fellow agent took notes, viewed the man's passport, took pictures and then handed him over to Customs.
"We never heard any more about it, or whatever came of it," he said.
Other former agents insisted the program is still needed. Robert J. MacLean, who joined the program three weeks after 9/11, said the risks to passengers remain. "A terrorist may be able to kill a handful of passengers until either he runs out of ammunition or is tackled by passengers," MacLean said.
On Twitter: @RickSerranoLAT
ALSO
Planned Parenthood video fallout: Texas defunds group; court orders Louisiana to pay
New technology is keeping the air we breathe under an unprecedented level of scrutiny
Can rare wolves and sawmill jobs both survive on an Alaska island? A battle heats up
Sign up for Essential California for the L.A. Times biggest news, features and recommendations in your inbox six days a week.
You may occasionally receive promotional content from the Los Angeles Times.