In memo to special counsel, Trump lawyers cast former FBI Director Comey as dishonest and 'Machiavellian'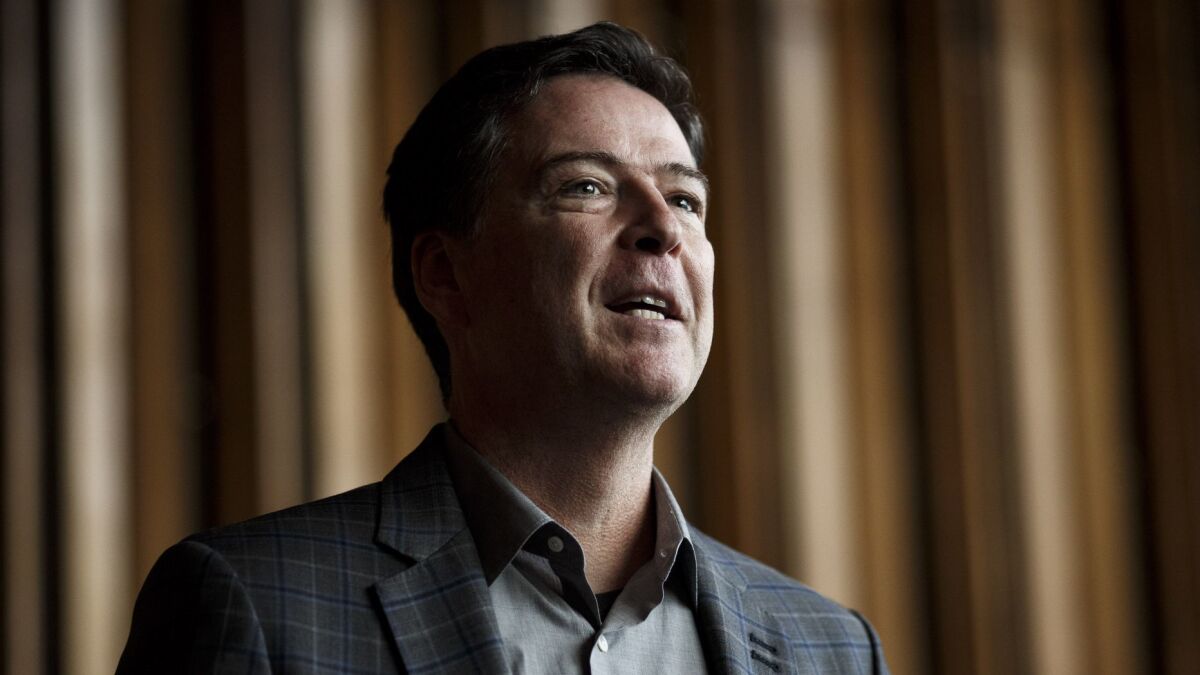 Reporting from WASHINGTON —
Lawyers for President Trump unleashed a blistering attack on former FBI Director James B. Comey in a confidential memo last year to the special counsel, casting him as "Machiavellian," dishonest and "unbounded by law and regulation" as they sought to undermine the credibility of a law enforcement leader they see as a critical witness against the president.
The letter, obtained by The Associated Press, underscores the intense effort by Trump's legal team to tarnish Comey's reputation and pit the president's word against that of the former FBI director.
Comey's firing in May 2017 helped set in motion the appointment of special counsel Robert S. Mueller III, and one-on-one conversations with Trump that Comey documented in memos helped form the basis of Mueller's inquiry into whether the president obstructed justice.
The June 27, 2017, letter was written by Marc Kasowitz, then the president's lead lawyer. The 13-page document provides a window into the formation of a legal strategy that remains in use today by Trump's lawyers — to discredit Comey's value as a witness.
The letter aims to identify for Mueller what Trump's lawyers believe are grievous errors in how Comey handled the Hillary Clinton email investigation and in his early, and limited, encounters with the president. In it, Kasowitz argues that Comey cannot be trusted as a witness because he repeatedly embellished his testimony before Congress, put his "own personal interests and emotions" above FBI protocol and left a cloud of undue suspicion above the president's head.
"Over the last year, Mr. Comey has engaged in a pattern of calculated unilateral action unbounded by governing law, regulation and practice, and plainly motivated by personal and political self-interest," Kasowitz wrote.
Lawyers for Comey declined to comment Saturday, as did Peter Carr, a spokesman for Mueller. Kasowitz and Trump lawyer Jay Sekulow did not immediately return messages.
---
Must-read stories from the L.A. Times
Get the day's top news with our Today's Headlines newsletter, sent every weekday morning.
You may occasionally receive promotional content from the Los Angeles Times.