Las Vegas survivors take aim at 'bump stock' maker as lawsuits begin
LAS VEGAS —
When Stephen Paddock opened fired on an outdoor country music festival, affixed to at least one of his semiautomatic rifles was a "bump stock" device. This transferred the energy of the gun's recoil to make it behave like it was fully automatic.
Now, the manufacturer of the device, Texas-based Slide Fire Solutions, is being confronted with a different kind of recoil from the shooting: lawsuits.
In the days since Paddock opened fire from the 32nd floor of the Mandalay Bay Resort and Casino onto the Route 91 Harvest music festival, killing 58 people and injuring nearly 500, several lawsuits have been filed by victims, with many more expected.
The targets of those lawsuits include owners of the hotel, concert promoters, Paddock's estate — and Slide Fire.
As mass shootings become recurring events in American life, so too are the questions of who is to blame. These debates have played out in courtrooms from Newtown, Conn., to Aurora, Colo., and now Las Vegas.
Can these establishments foresee a mass shooting and what are they doing to prevent it? ... These places should ask that question.
— Marc Bern, an attorney in New York
Lawsuits against gun manufacturers after mass shootings have mostly stumbled, however, because federal laws offer protections from liability.
The Protection of Lawful Commerce in Arms Act was passed by Congress in 2005 and shields gun manufacturers and sellers from civil claims that result from gun violence. The law was cited last year when a Connecticut judge dismissed a lawsuit by family members of those slain at Sandy Hook Elementary in December 2012. The gunman killed 20 children and six staffers, and the victims' family members sought damages from Remington Arms, which made the AR-15 used in the attack.
Because of federal protections granted to gun makers, most lawsuits in the aftermath of these shootings tend to target the properties where the shootings take place or the shooter's family or estate.
"Liability is really extending to operators of venues that both attract large numbers of people, which in today's environment, also attract mass shooters," said Heidi Li Feldman, a professor of law at Georgetown University. "Lawsuits after these incidents are inevitable."
This week, one of potentially hundreds of lawsuits against Mandalay Bay was filed by a 21-year-old California woman who was shot in the underarm and underwent treatment for fractured ribs and a lacerated liver.
The lawsuit from Paige Gasper, a psychology student at Sonoma State University, names Mandalay Bay and its owner, MGM Resorts, as well as the concert business Live Nation for being at fault for her injuries. The suit, filed in Clark County District Court, also names Slide Fire Solutions, saying the company "failed to provide adequate instructions regarding the operation of the bump stock devices" and the possible dangers they present.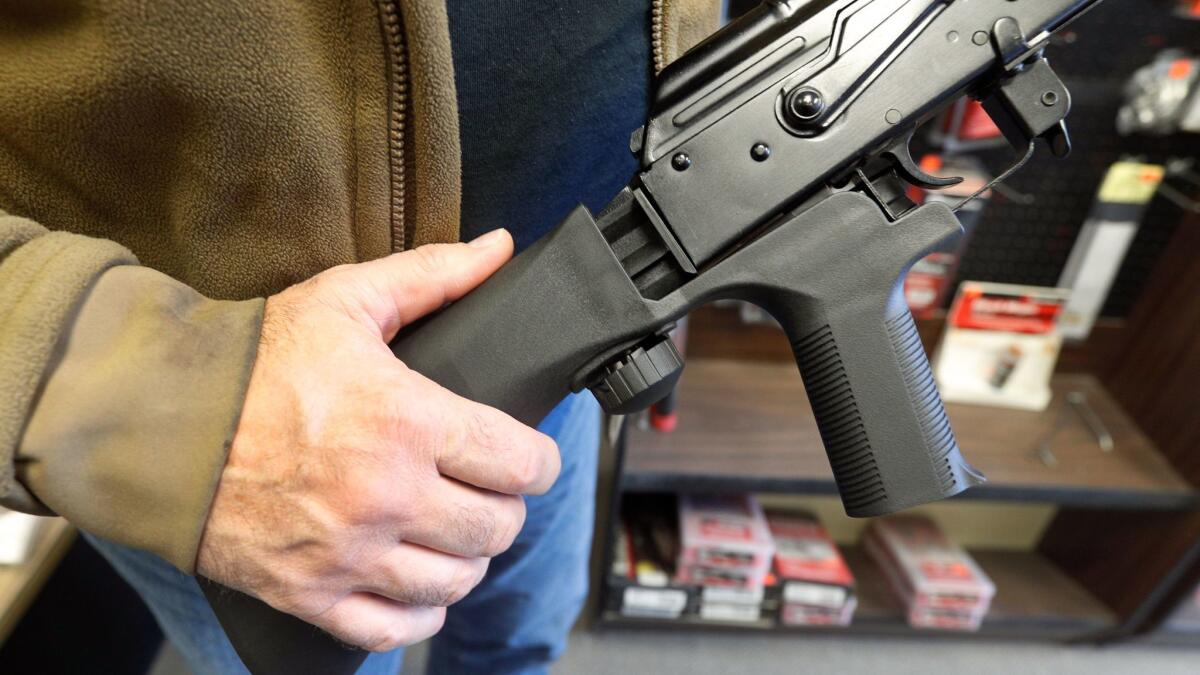 In her complaint, Gasper said MGM Resorts "breached their duty of reasonable care" by missing the fact that Paddock brought an arsenal of weapons into the hotel. Gasper also alleges the company's employees failed to quickly respond to the threat posed by Paddock, who authorities say shot a hotel security guard six minutes before turning his sight on the crowd. (On Thursday, MGM issued a statement contesting that timeline.)
The lawsuit alleges MGM and Live Nation failed to "design, build and mark adequate exits in case of emergency" and "properly train and supervise employees in an appropriate plan of action in case of an emergency." MGM owns the concert venue, and Live Nation marketed the music festival.
In a statement responding to the suit, Debra DeShong, a spokeswoman for MGM, said the shooting was "evil" and that "our primary focus and concern is taking actions to support the victims and their families."
"Out of respect for the victims, we are not going to try this case in the public domain, and we will give our response through the appropriate legal channels," DeShong said.
To date, at least one other lawsuit has also been filed in the aftermath of the Oct. 1 shooting. The Brady Center to Prevent Gun Violence, a gun control group, filed a class-action suit in Clark County District Court this week against Slide Fire Solutions. (The company did not respond to a request for comment.) In another court filing, the family of John Phippen, a Santa Clarita, Calif., resident who died in the shooting, has filed a petition asking a judge to appoint a special administrator to take over Paddock's estate.
Michael F. Gleeson, an attorney based in Pennsylvania who has litigated incidents involving mass casualties, wrote this week that Mandalay Bay could be the focus of several lawsuits in the weeks and months ahead. He writes that negligence "will generally rest on whether the defendant owed the plaintiff a duty of reasonable care, and, in this case, whether the Mandalay Bay had a duty to protect concertgoers from a mass murderer."
"While the hotel certainly has a duty to protect its guests and anyone else on its property from reasonably foreseeable hazards and dangers, what would be up for debate is whether it owed the same duty to the general public and whether a guest carrying an arsenal of weapons to his room and opening fire on a crowd below was reasonably foreseeable," writes Gleeson.
In the days prior to the shooting, Paddock, 64, took 23 guns to his hotel room, where he did not allow housekeeping to enter.
"A court could look at whether hotel staff should've spotted him making so many trips, should've seen the surveillance cameras Paddock brought and installed in the hallway, or found it suspicious he had a 'Do Not Disturb' sign on his room," Gleeson writes.
Nevada law notes that a wrongful act is not "foreseeable" unless the owner of a property fails to "exercise due care for the safety of the patron or other person on the premises; or prior incidents of similar wrongful acts occurred on the premises and the owner or keeper had notice or knowledge of those incidents."
Similar issues arose in 2012, weeks after a gunman killed 12 people and injured several dozen at an Aurora, Colo., movie theater. Cinemark, which owned the site, faced lawsuits.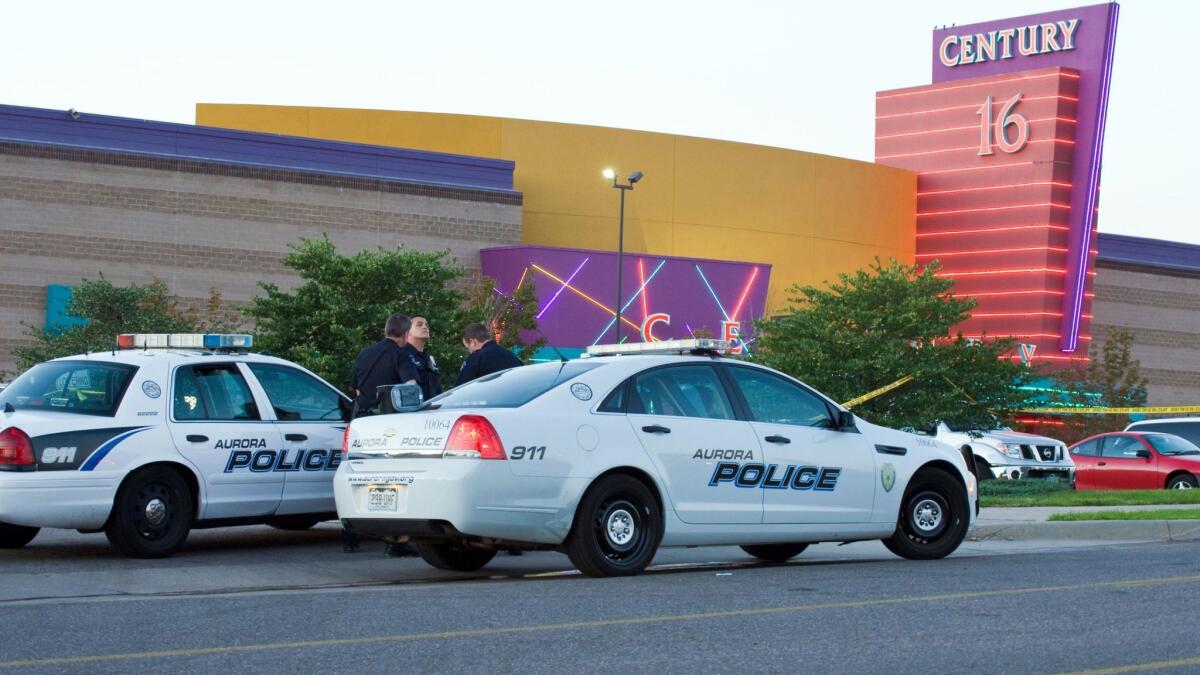 In one such suit, filed on behalf of nearly 60 victims, the plaintiffs argued, among other things, that the theater chain should have had armed guards in the building the night of the shooting. Nearly 1,000 people were expected to attend the premiere of the Batman film "The Dark Knight Rises," and more safety precautions should have been in place, argued the plaintiffs. But last year a jury found that Cinemark was not to blame for the attack and did have safety protocols in place.
Marc Bern, a New York-based attorney who was the lead counsel for the Aurora plaintiffs, said the "foresee-ability arguments are critical."
"Can these establishments foresee a mass shooting and what are they doing to prevent it?" Bern asked. "Whether it's a movie theater, a hotel or a nightclub … what is being done to increase security and safety? These places should ask that question."
In March, a personal injury attorney representing some of the families and survivors of the June 2016 Orlando nightclub massacre filed a lawsuit against the gunman's employer and wife, claiming they should have been able to stop the attack. The lawsuit is still pending.
Feldman, the Georgetown law professor, said the threat of lawsuits extends into decision making for companies and property owners.
"Land owners have a responsibility to operate their premises safely for the protection of their patrons and parties," Feldman said. "How far those obligations extend depends on the situation and what comes about from investigations."
Kaleem reported from Las Vegas and Lee from Los Angeles.
ALSO
In Las Vegas, the casino is always watching — and yet it missed Stephen Paddock
The NRA, steadfastly against expanded gun regulation, now is ready to compromise on 'bump stock' devices. What happened?
Nevada was warming to gun restrictions before the mass killing. What now?
Sign up for Essential California for news, features and recommendations from the L.A. Times and beyond in your inbox six days a week.
You may occasionally receive promotional content from the Los Angeles Times.