As U.S. struggles to pass modest gun curbs, New Zealand swiftly bans assault weapons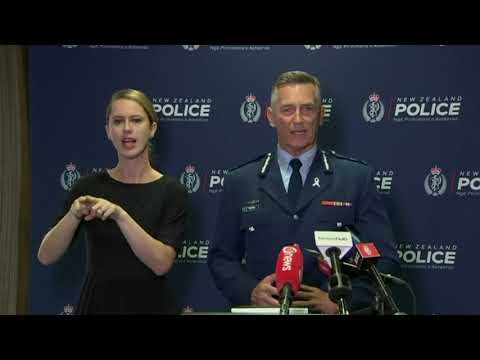 New Zealand Chief of Police discusses the current lawful possession of fire arms.
On Thursday afternoon, New Zealand Prime Minister Jacinda Ardern announced an immediate ban on all "military-style semiautomatic weapons" and assault rifles.
She also said the government intended to launch a buyback program for people who own the banned weapons.
It had been all of six days since a gunman identified as a white supremacist killed 50 Muslims in the city of Christchurch, the deadliest shooting in New Zealand history.
The quick action was a stark contrast to the slow pace of making gun legislation in the United States.
Firearms are part of the culture in both countries. New Zealand has 4.7 million people and 1.5 million guns, and the U.S. has 328 million people and between 265 million and 393 million guns.
But when it comes to gun laws, there are some big differences. Most importantly, New Zealand's constitution does not guarantee the right to own a gun.
And though the gun lobby is influential in both countries, it is stronger in the U.S.
"There is a lot of energy in the days after a mass shooting in America, but it tends to wane pretty quickly," said John Donohue, a law professor at Stanford University who teaches on gun policy.
Many attempts to change federal gun policy have failed over the years. When gun reform advocates have had success, it was often at the state level.
Here's a look at five notorious mass shootings in the U.S., the legislation they inspired and how long it took for it to pass:
Feb. 14, 2018 — Marjory Stoneman Douglas High School in Parkland, Fla.
Deaths: 17
Gun policy that arose: Gun purchase and ownership restrictions, increased school safety measures.
Scope: State.
Florida's Marjory Stoneman Douglas High School Public Safety Act banned bump stock sales, raised the minimum age for gun buyers to 21 and set aside funds for school safety officers and security.
The law also gives police more authority to confiscate guns from people deemed unfit to have them — a provision that nine other states and Washington, D.C., have since used as for their own "red flag" laws.
Time elapsed: 23 days
Nov. 5, 2017 — First Baptist Church shooting in Sutherland Springs, Texas
Deaths: 26
Gun policy that arose: Enhanced background checks for gun purchases.
Scope: Federal. President Trump signed the Fix NICS Act on March 23, 2018.
The law, which was promoted by Texas legislators, aims to change the National Instant Criminal Background Check System to keep felons and domestic abusers from buying guns.
Time elapsed: 138 days
Oct. 1, 2017 — Route 91 Harvest festival shooting in Las Vegas
Deaths: 58
Gun policy that arose: Bump stock bans. Bump stocks, which were used in the shooting, modify firearms so they can shoot like automatic machine guns.
Scope: State and federal.
Massachusetts, the first state to pass legislation in response to the deadliest shooting in modern U.S. history, banned bump stocks on Nov. 3, 2017.
A new federal rule on bump stocks was listed in the Federal Register more than a year later, on Dec. 18. The rule, which takes effect Tuesday, makes it illegal to sell or own bump stocks nationwide.
Time elapsed: 33 days for the Massachusetts law, 443 days for the federal rule.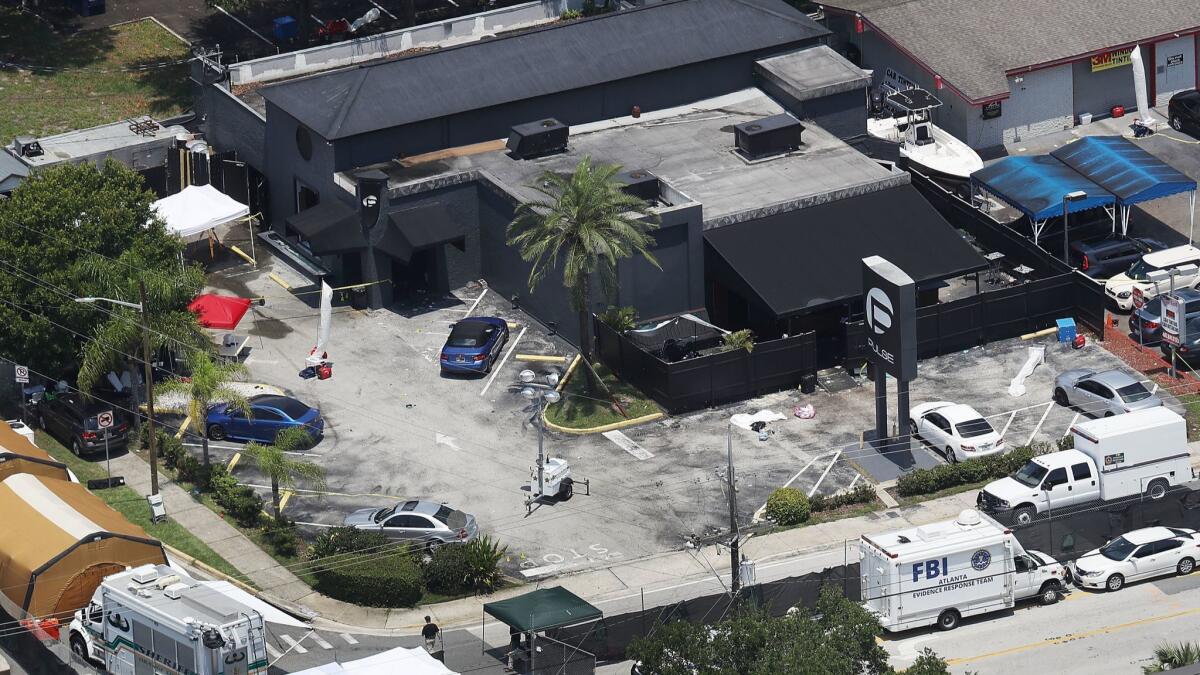 June 12, 2016 — Pulse nightclub shooting in Orlando, Fla.
Deaths: 49
Gun policy that arose: None.
No gun law reform legislation passed specifically in response to the Pulse shooting. On June 22, 2016, House Democrats staged a sit-in to demand a vote on gun laws. States also increased hate crime protections in response to the deaths.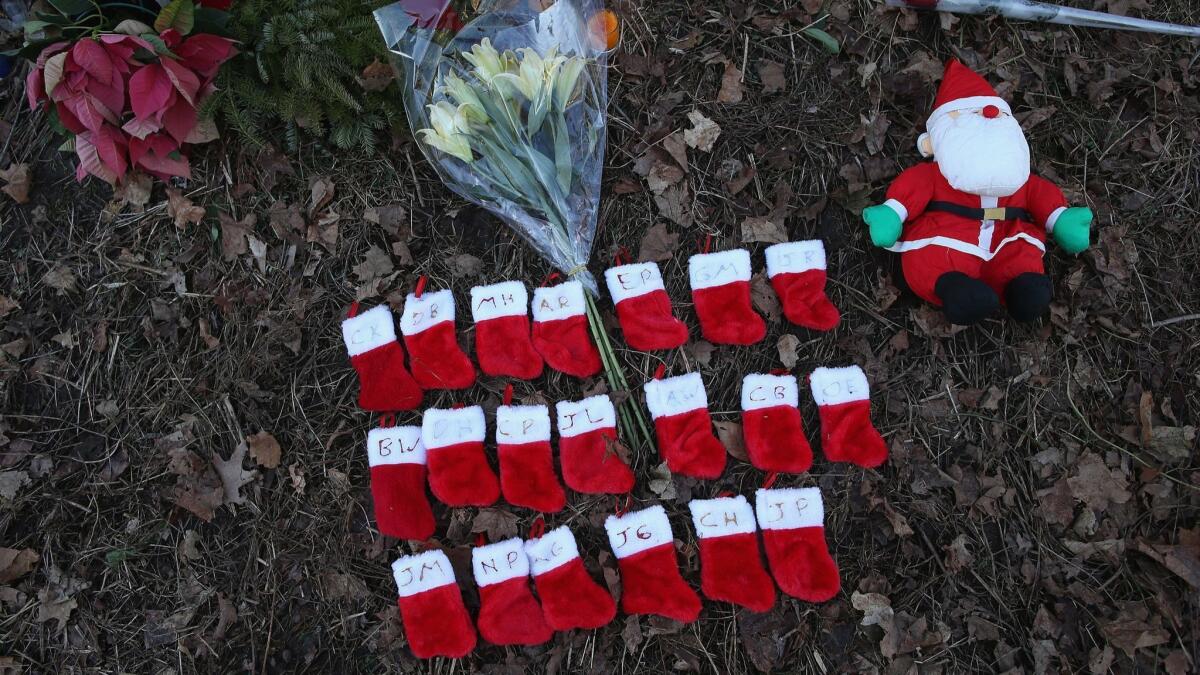 Dec. 14, 2012 — Sandy Hook Elementary School in Newtown, Conn.
Deaths: 26
Gun policy that arose: Gun purchase and ownership restrictions.
Scope: State and federal.
On Jan. 1, 2013, New York became the first of several states to pass gun reform laws after the Sandy Hook shooting, in which 20 first-graders and six faculty members perished at the school, in addition to the gunman's mother at her home.
The Secure Ammunition and Firearms Enforcement Act, which New York Gov. Andrew Cuomo signed, restricted semiautomatic weapons, increased background checks and had provisions to keep certain people with mental illness from purchasing guns.
The same day, President Obama signed a series of executive actions on guns. Many of the 23 actions focused on directing federal agencies to better coordinate information on gun ownership and background checks, but they did not make major reforms.
Time elapsed: 33 days.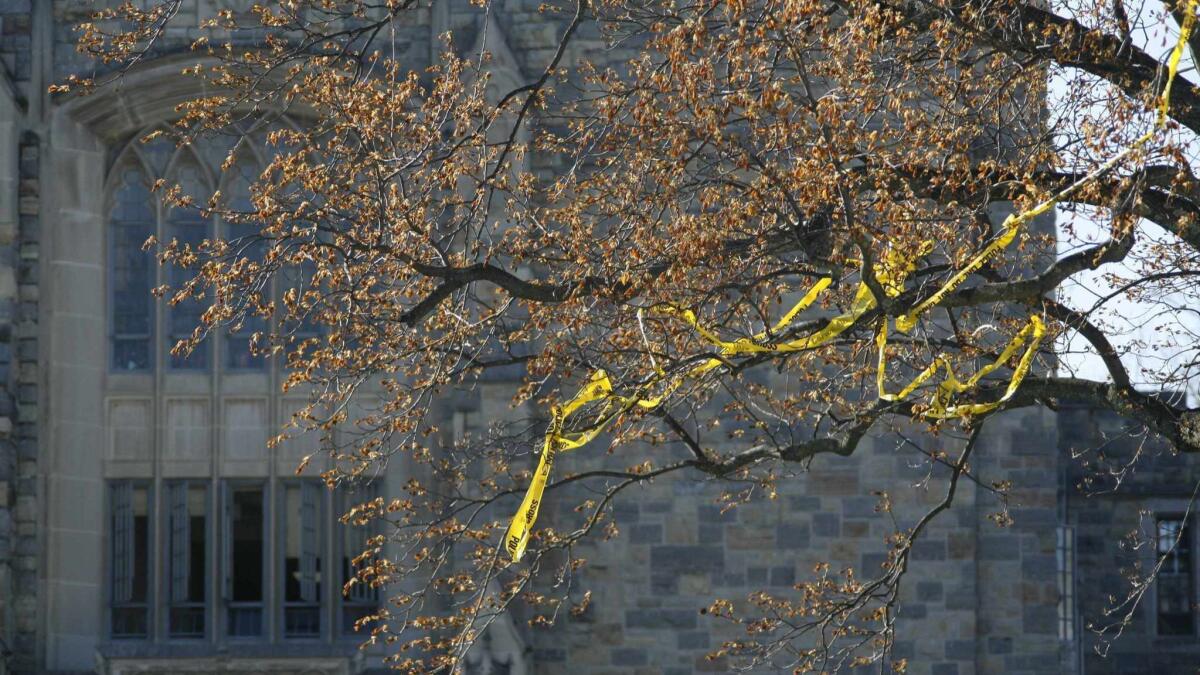 April 16, 2007 — Virginia Tech university in Blacksburg, Va.
Deaths: 32
Gun policy that arose: Better background checks for gun purchases, campus safety improvements.
Scope: Federal.
President Bush signed the NICS Improvement Amendments Act in Jan. 8, 2008.
The law was supposed to improve state reporting to the National Instant Criminal Background Check System. But the NICS was still regularly criticized for lacking comprehensive data.
Time elapsed: 267 days
Sign up for Essential California for news, features and recommendations from the L.A. Times and beyond in your inbox six days a week.
You may occasionally receive promotional content from the Los Angeles Times.