Obama's $3.7-billion border request reflects deepening concern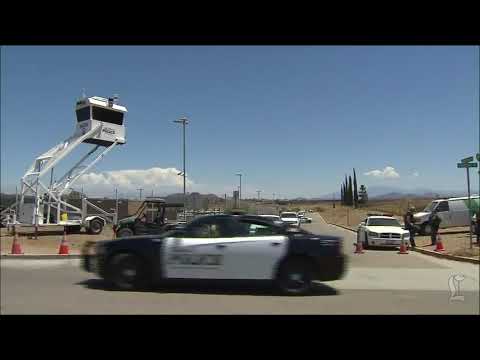 Reporting from Washington —
President Obama asked Congress for $3.7 billion in emergency funding Tuesday to help confront what he called an "urgent humanitarian situation": the unprecedented influx of children and teens arriving without parents on the Southwestern border.
The figure was nearly double what the administration had signaled might be necessary, and it showed the deepening concern at the White House about the more than 52,000 unaccompanied minors, mostly from Central America, who have flocked across the border since October.
The unexpectedly large supplemental funding request met with immediate resistance from Republicans in Congress, who said any additional spending should be coupled with stronger border security measures and stepped-up deportations, which many Democrats oppose.
Administration officials will testify Wednesday before the Senate Homeland Security and Governmental Affairs Committee, and Homeland Security Secretary Jeh Johnson will appear Thursday before the Senate Appropriations Committee. Lawmakers are expected to press for an explanation of the administration's strategy for handling the crisis.
Officials said the largest share of the money, $1.8 billion, would go to the Health and Human Services Department to provide food, housing and medical care to thousands of youths who are crammed into emergency detention sites at U.S. Border Patrol facilities, on military bases and elsewhere as they await processing.
An additional $1.6 billion would go to the Justice and Homeland Security departments for more immigration judges and other resources to clear backlogged immigration dockets. Officials also aim to deter other young people from heading north by using more drone aircraft and other law enforcement resources to track human-smuggling networks in Honduras, El Salvador, Guatemala and Mexico.
A senior administration official described the plan as a "super-aggressive deterrence and enforcement strategy," speaking on condition of anonymity to provide details.
The funding request was announced shortly before Obama left on a previously scheduled trip to Austin and Dallas, Texas, where he will raise money for fellow Democrats and give a speech on the economy. He agreed Tuesday to meet with Republican Gov. Rick Perry, a sharp critic of administration policies, after Perry rejected what he called "a quick handshake on the tarmac."
Most of the unaccompanied minors, who are younger than 18, have crossed into the Rio Grande Valley in Texas, and Perry has decried the federal response as "inept." Obama is not scheduled to visit the border during his two-day visit.
White House officials say many of the youths are fleeing drug cartels and sex traffickers in Central America and need protection under U.S. law until judges can determine whether they qualify for asylum.
"We're talking about children who are coming either alone or in the hands of smugglers," a White House official said Tuesday, requesting anonymity to describe the administration response. "That's how the president views it. That's how the administration is approaching it.
"But while we are focused on making sure we provide proper care," the official said, "we also intend to apply the law."
Officials declined to say how many youths would be deported, or how quickly, under the administration's proposal.
A spokesman for House Speaker John A. Boehner (R-Ohio) said the House Appropriations Committee and a separate Republican working group on border issues would review the White House proposal.
"The speaker still supports deploying the National Guard to provide humanitarian support in the affected areas, which this proposal does not address," said the spokesman, Michael Steel.
Other House Republicans were far more critical, saying most of the money would be used to help young migrants who illegally cross the border, not to stop them from trying. Some called for halting aid to countries that don't act more forcefully to stop their citizens from heading to the U.S., or to use more money to beef up border security.
Heritage Action for America, a nonprofit conservative organization that is influential among Republicans, called the proposal a "nonstarter because it seeks to address the symptoms, not the cause."
"President Obama created this disaster at our southern border and now he is asking to use billions of taxpayer dollars without accountability or a plan in place to actually stop the border crisis," said Rep. Robert W. Goodlatte (R-Va.), chairman of the House Judiciary Committee.
Goodlatte wants the administration to increase the number of deportations and boost investigations of allegedly fraudulent asylum claims. He added that Republicans would work with Obama to change current law to speed deportations.
The White House faces pressure from Latino groups and other immigration advocates to move carefully as it seeks to crack down on the surge of illegal immigration by deporting offenders more quickly.
Earlier this year, Obama asked his aides to propose steps to make deportation policies more humane, especially in cases in which families are broken up. But the White House has taken a tougher tone in public this week as the severity of the border surge has grown more clear.
"Children who do not qualify for humanitarian relief will be returned, and we are seeking to return them more expeditiously," the White House official said.
White House Press Secretary Josh Earnest said the administration expected to deport the majority of the minors.
Under a 2008 anti-trafficking law, unaccompanied minors from any country other than Canada or Mexico are allowed to seek asylum and other assistance in immigration court, a complicated process that often leads to lengthy delays. Most are placed with U.S. sponsors, usually family members, as their cases move through the clogged courts.
Many minors fail to appear at their hearings, however, and in effect disappear.
About 5,000 unaccompanied youths from Central America normally enter the U.S. each year. For reasons still unclear, that figure skyrocketed last fall. About 40,000 young Central Americans poured in between Oct. 1 and June 15. Another 12,000 came from Mexico, but most were bused back, as the law allows.
Obama sent a letter to Boehner last week saying he would ask Congress to amend the 2008 law to give the Homeland Security secretary more flexibility to send minors back to Central America. Obama did not seek that additional authority Tuesday, although aides said he still intended to do so.
Senate Democrats and immigration advocates have signaled strong opposition to weakening the law, which was aimed at protecting children from sex trafficking and other abuses. Last week, 225 organizations led by the American Civil Liberties Union sent a letter to Obama warning that easing legal protections could put the children's lives in danger.
"Everybody's very concerned," said Sen. Richard J. Durbin (D-Ill.), the assistant majority leader, as he exited a closed-door lunch of Senate Democrats where the issue was discussed. "This is a test of our country. I hope we handle it in a way that we can look back with some pride."
Sign up for Essential California for the L.A. Times biggest news, features and recommendations in your inbox six days a week.
You may occasionally receive promotional content from the Los Angeles Times.