Pentagon to order more troops to the border after Trump vows to use military to halt immigrant caravan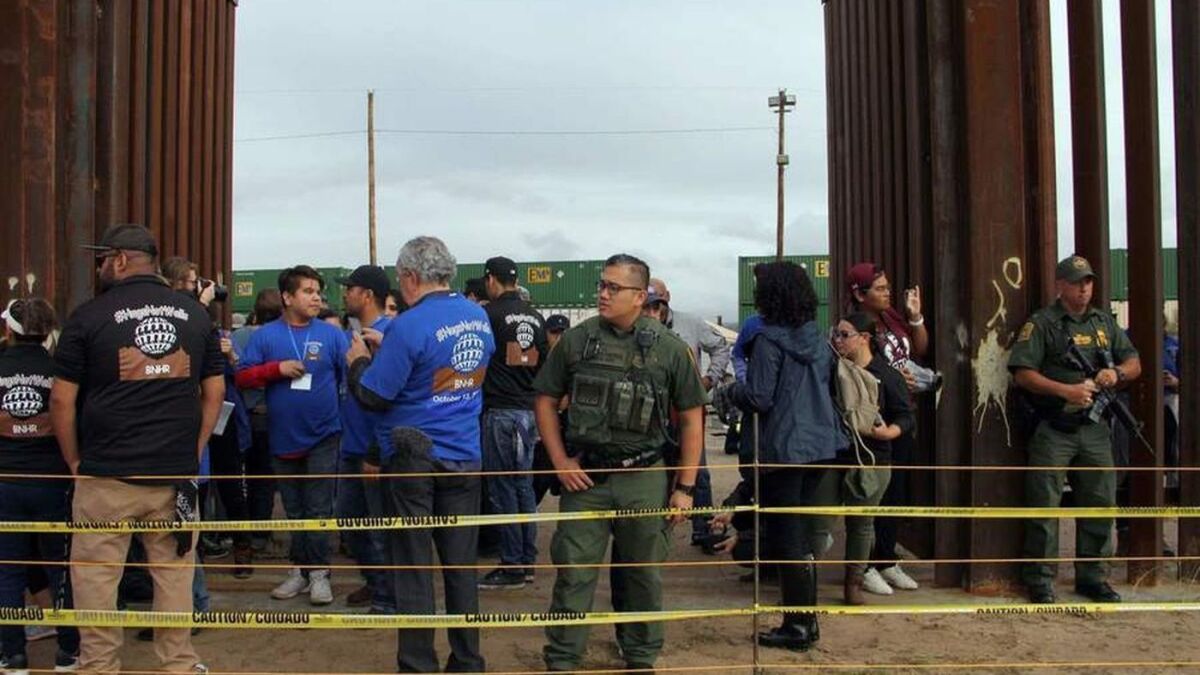 Reporting from Washington —
The Pentagon is sending 800 or more additional troops to the Southwest border in response to President Trump's vow to use the military to block a caravan of Central American immigrants from entering the United States, a U.S. official said.
Defense Secretary James N. Mattis was expected to sign an order Thursday dispatching the troops. They will be limited to providing logistical support to the Border Patrol, which will remain responsible for apprehending anyone crossing the border illegally, the official said.
Trump said in a tweet Thursday that he was "bringing out the military" to secure the border, calling it a "national emergency."
Trump has seized on the immigration issue ahead of next month's midterm election, but illegal immigration this year is on pace to be lower than all but four of the previous 45 years.
The military personnel are expected to aid the Border Patrol by building fencing at several key points where it is believed the migrants may try to cross, the official said.
The troops will also assist the Border Patrol with vehicles, tents and possibly medical support, the official said.
The additional troops are expected to arrive along the border beginning next week.
Pentagon officials said they are still working out where the troops will come from and where along the border they will go. Most of them will probably be drawn from National Guard units, though some active-duty troops may be sent as well.
It's unclear whether the troops will be armed, though Pentagon officials say they always retain the right to defend themselves.
There already are about 2,000 National Guard troops assisting at the border under a previous Pentagon operation.
Restricting the troops to a support role means they would not violate the Posse Comitatus Act, which bars the federal government from using the military in a domestic policing role.
Twitter: @davidcloudLAT
Must-read stories from the L.A. Times
Get the day's top news with our Today's Headlines newsletter, sent every weekday morning.
You may occasionally receive promotional content from the Los Angeles Times.