Sarah Palin's oldest son, Track, arrested on domestic violence charges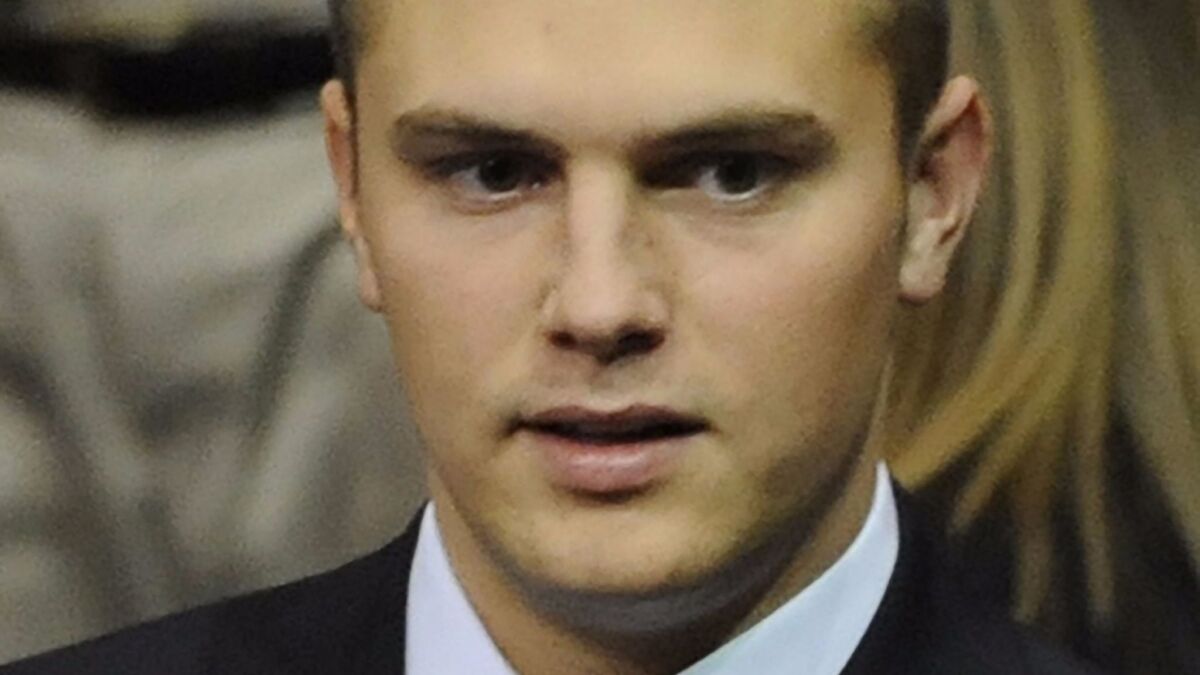 Track Palin, the oldest son of former Alaska Gov. Sarah Palin, was arrested Saturday in Alaska on charges of domestic violence. It marks the second time he's been arrested on suspicion of domestic violence in two years.
The charges seem to stem from an incident in his family's hometown of Wasilla, though further details about what happened were not immediately available.
Palin, 28, was arraigned Sunday morning on three counts: felony burglary, misdemeanor reckless assault and misdemeanor criminal mischief for causing up to $500 in property damage, according to online court records. Each of the charges was related to domestic violence.
The felony burglary charge indicates Palin is accused of hurting or attempting to hurt someone while committing burglary.
Local police and prosecutors did not respond to messages seeking more information Sunday.
No attorney was listed for Palin on the court docket, and no details were given about his bond status. He remained held at the Mat-Su Pretrial Facility in Palmer, Alaska, as of Sunday afternoon.
Representatives for the Palin family could not be immediately reached for comment.
Palin was also arrested in 2016 on domestic violence-related charges. He was suspected of punching his girlfriend, who then became concerned that Palin was going to shoot himself with a rifle, according to court records.
He took a plea deal that resulted in some of the charges being dismissed, and he pleaded guilty to possessing a firearm while intoxicated, a misdemeanor. His girlfriend later filed for custody of their child, and in January she requested a protective order against Palin.
Sarah Palin ran for vice president on the Republican ticket with Sen. John McCain of Arizona in 2008, losing to the Democratic ticket of Sens. Barack Obama and Joe Biden. She has since been a television personality and conservative political speaker, and has a strong following among tea party Republicans.
During a January 2016 rally in support of President Trump, Sarah Palin suggested Track's problems stemmed from post-traumatic stress disorder he developed after a military deployment in Iraq.
"I can certainly relate with other families who feel these ramifications of some PTSD and some of the woundedness that our soldiers do return with," the former governor said at the time.
To read the article in Spanish, click here
Matt Pearce is a national reporter for The Times. Follow him on Twitter at @mattdpearce.
---
UPDATES:
6:15 p.m.: This article has been updated with additional background.
This article was originally posted at 5:35 p.m.
---
Must-read stories from the L.A. Times
Get the day's top news with our Today's Headlines newsletter, sent every weekday morning.
You may occasionally receive promotional content from the Los Angeles Times.