We asked Western governors to assess President Trump. Here's what they said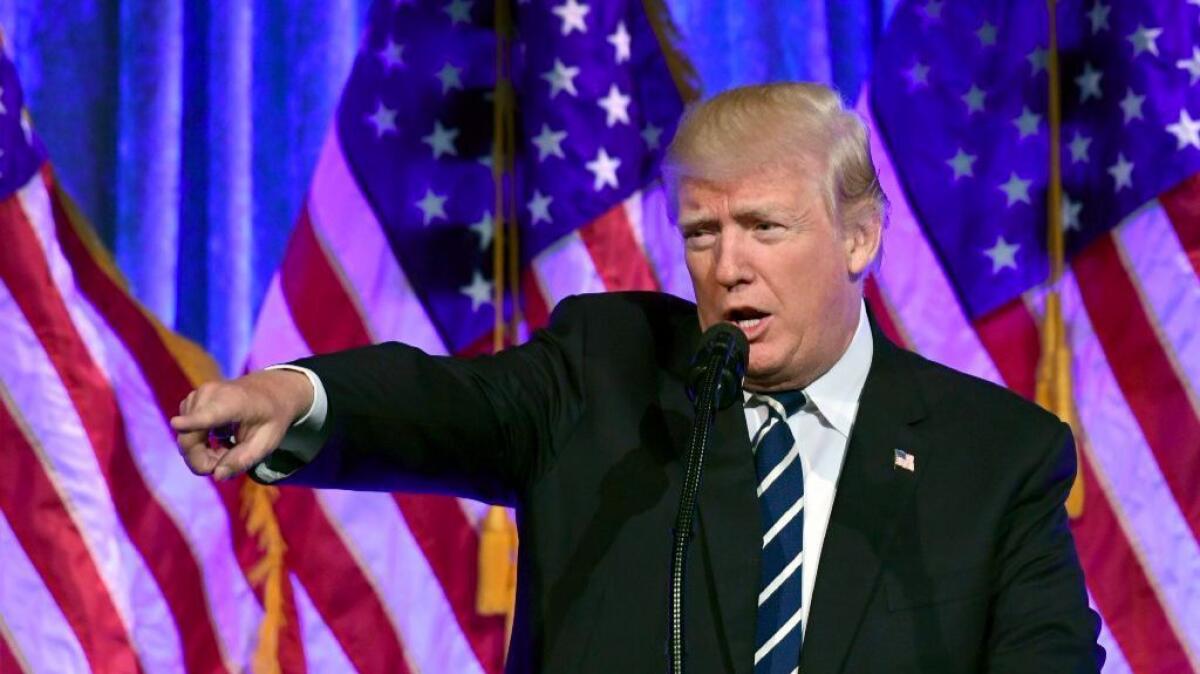 Some see a renewed relationship between the states and the federal government. Some see Cabinet members who are engaged and willing to work with the states.
Others aren't nearly as optimistic. And don't get them started on those tweets.
With President Trump now 10 months in office, we asked several Western governors to assess how he's doing so far — the good and not so good.
The executives had come to Phoenix for a two-day meeting of the Western Governors' Assn. Dealing with wildfires and other disasters was a major focus, and the governors and their representatives shared ideas on how to prevent and combat wildfires. On that subject, Montana Gov. Steve Bullock, a Democrat, said: "This is an ongoing tragedy that affects us all. … It shows no partisan slant."
As for Trump, the reviews, as expected, were mixed.
We talked to seven of the 10 Western governors who attended the conference and asked them to share their biggest concern about the president, as well as what makes them optimistic. (California Gov. Jerry Brown did not attend the conference, but he's fiercely criticized Trump on healthcare, immigration and climate change, among other issues.)
Here's what the governors had to say. The interviews have been edited for length and clarity:
Gov. Dennis Daugaard, Republican, South Dakota
Concern: The use of social media by the administration and the difficulty that presents in knowing whether that is an indicator of policy positions or simply an indicator of an attitude at a given moment in time.
Optimism: The seemingly pretty widespread attitude among the Cabinet that they welcome and initiate communication on policy matters that affect us in the states.
Gov. John Hickenlooper, Democrat, Colorado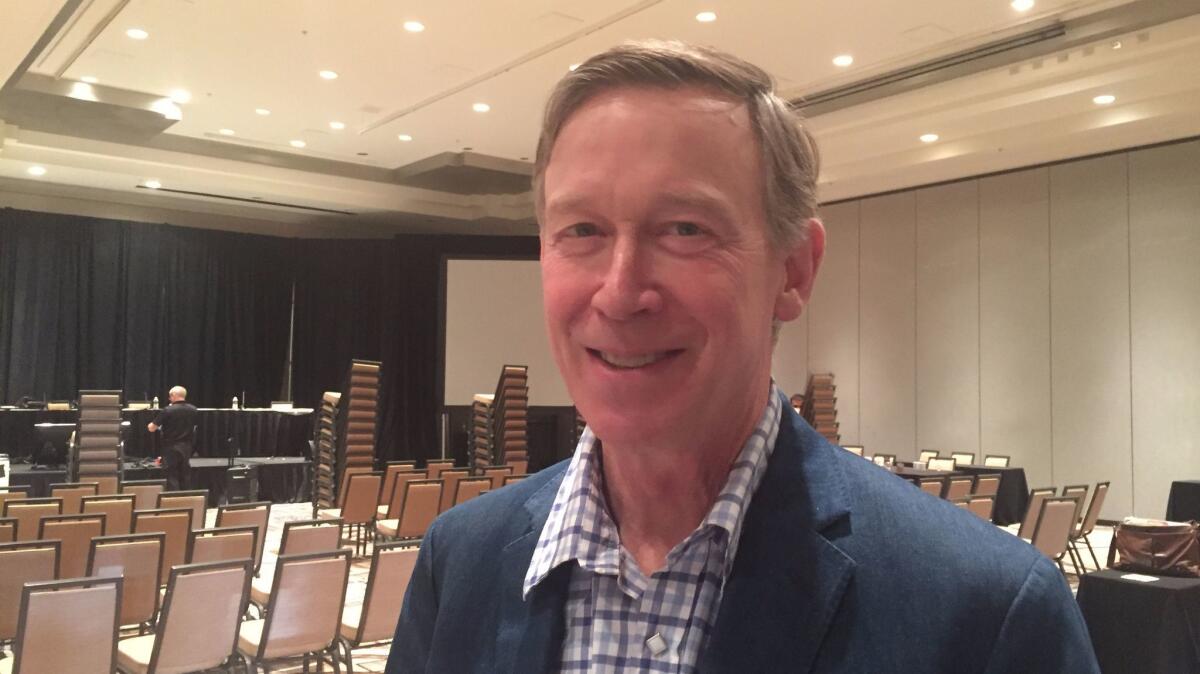 Concern: That is a hard question because you're asking me to prioritize a list. … My biggest, probably largest concern is the tweets, and you know the amount of energy and distraction that comes out of those tweets. I think it could dilute the authority of the office.
Optimism: I don't agree with all of his appointments, but he has hired a lot of talented people, and I think our job as governors is to work with the Cabinet assembled and try and move this country forward. … Almost all of the Cabinet he has picked are constructive.
Gov. Gary R. Herbert, Republican, Utah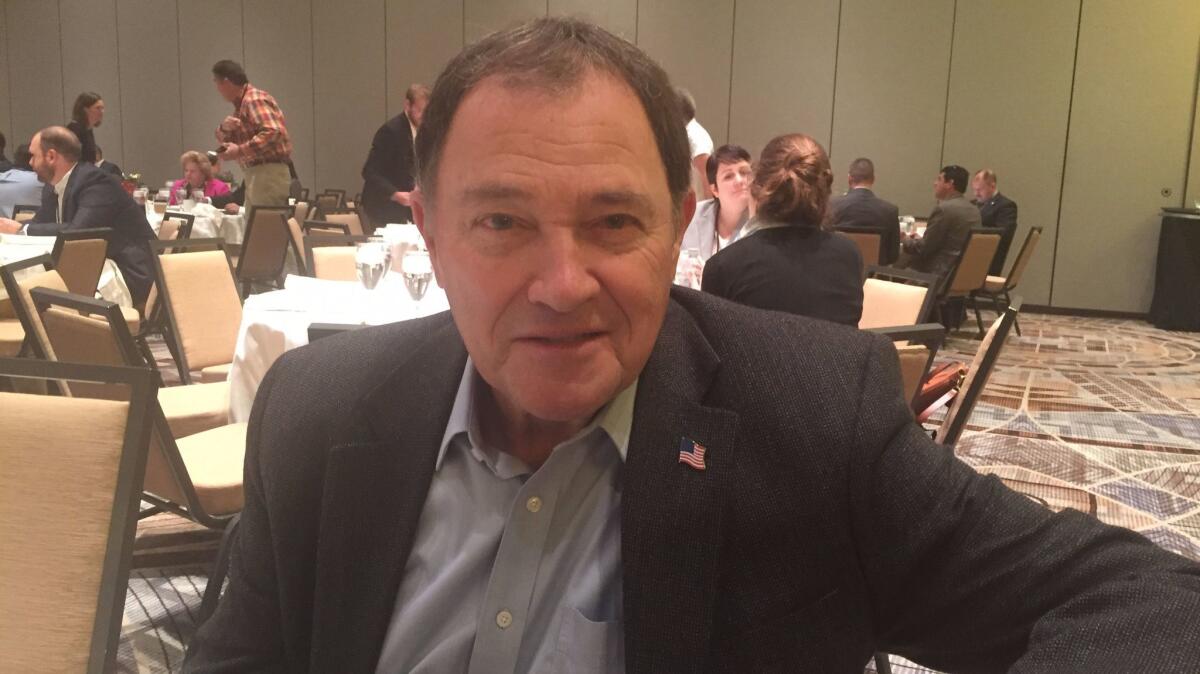 Concern: I think a kind of an isolationist beginning. Like, the whole "let's not do international trade and stay home." I think we actually need to increase international trade. It's a global economy, and we need to be interfacing with other countries around the world. It brings friendlier relationships and leads to peace.
Optimism: I very much appreciate the fact that this administration seems to recognize and wants to hear from the states on whatever the issue might be. They say, "Let's see what the states have to say," before making a decision. I'm very encouraged about that. Part of that is because we have a vice president who is a former governor.
Gov. Steve Bullock, Democrat, Montana
Concern: Not much is getting done. There are a lot of pressing issues and not much is getting done. I'm not sure the dialogue we always hear is that helpful, either.
Optimism: That part is still to be written. We have not seen a lot coming out of Washington that's positive.
Gov. Bill Walker, Independent, Alaska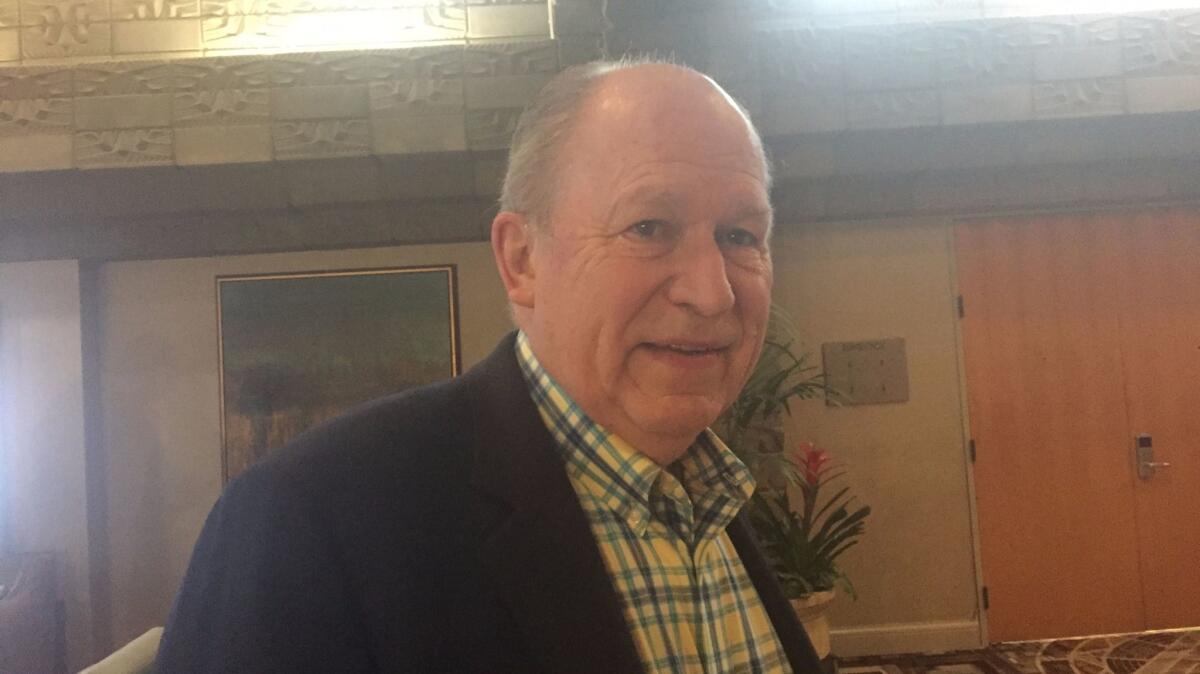 Concern: Not knowing what kind of access we will have to his administration — that was a big question.
Optimism: I've been pleased with access we've had so far to the Cabinet. They've reached out to us, and we've been very pleased with that.
Gov. C.L. "Butch" Otter, Republican, Idaho
Concern: I would say the sustainability of momentum — we get little spurts of momentum. We got taxes done. There's these fits and starts and stops with things. The administration needs to keep getting momentum.
Optimism: We at the state level depend a lot on the stability of the stock market, the growth in the stock market. … We've seen that. I'm optimistic and pleased about that. I think there's also been a renewed Federalism. We're getting answers back out of Washington, D.C. … We're not in suspense. We're hearing from them.
Gov. David Ige, Democrat, Hawaii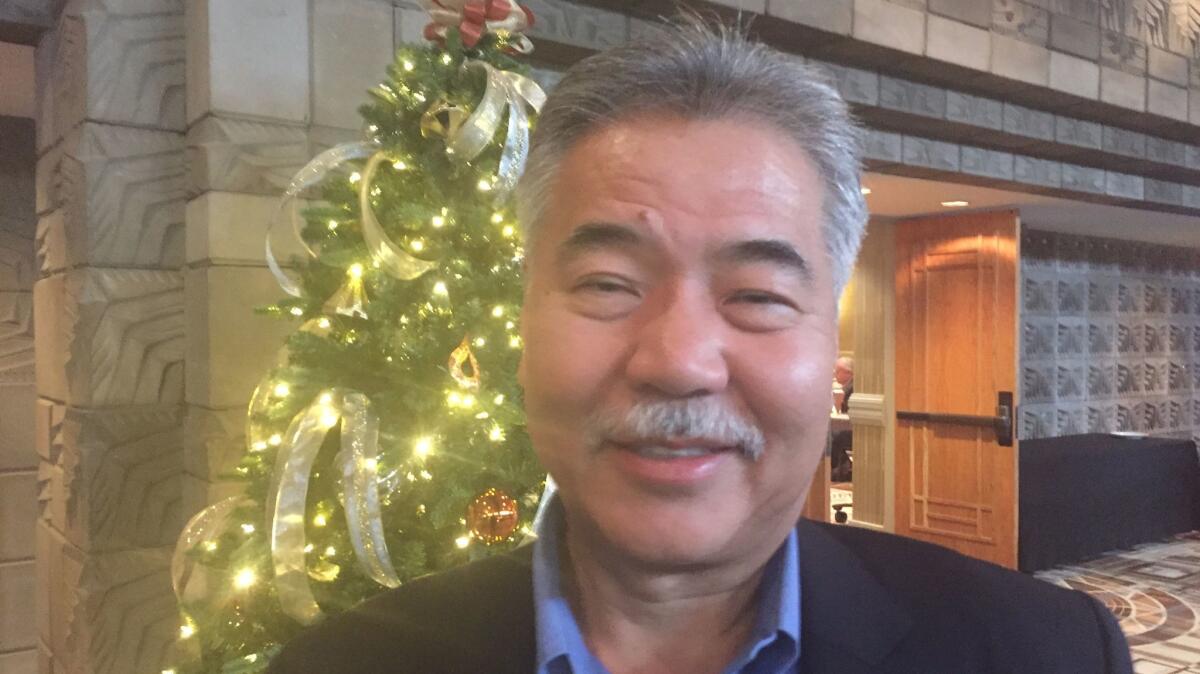 Concern: We continue to look at the partnership between federal government and states, and you know there are a lot of codependencies for very important programs. … So we look forward to working with the administration so we can serve the public.
Optimism: I think that we see movement in working together. For us, in Hawaii, the biggest public works project in the state is our public transit system, and so certainly we look forward to working with the administration to complete that project.
Sign up for Essential California for news, features and recommendations from the L.A. Times and beyond in your inbox six days a week.
You may occasionally receive promotional content from the Los Angeles Times.