Las Vegas homeless community on edge with a killer on the loose
Reporting from Las Vegas —
Peter LaPrairie woke up Sunday morning after a night of cold winds whipped through his sleeping bag near the highway. He walked — maybe a mile — toward D Street, where tents and shopping carts were hemmed along a fence like a snowdrift of forgotten humanity.
Being homeless was not the life he planned. But there were things to be thankful for. Like the warm sun on his face.
And that he had survived the night without being shot.
Like most everyone in the area, he knew a killer was out there. Coldblooded, a police officer had told reporters.
"I'm not very social and like to be on my own," said LaPrairie, 46, standing outside a used tire shop Sunday morning. "But right now, that's not an option. I try to find more public places to sleep. And I don't sleep alone."
Two men were already dead and another wounded — all homeless in a small area a couple of miles north of downtown Las Vegas. All three were shot by the same 6-foot-man with the same revolver, Las Vegas Metropolitan Police said last week.
Capt. Robert Plummer said the killings were random. But it also appeared the killer was targeting the homeless, though not exclusively. A fourth victim was shot and wounded in the town of Logandale, about an hour outside of Las Vegas. He was not homeless — just alone.
Las Vegas police aren't calling their suspect a serial killer, but they might as well. "If he's not, he's on his way to being one," Plummer said.
The FBI defines a serial killing as involving at least three murders with the reasonable possibility they were committed by the same person.
Plummer said his department has been in contact with law enforcement agencies in Utah, Arizona, California and Nevada in hopes of catching the killer.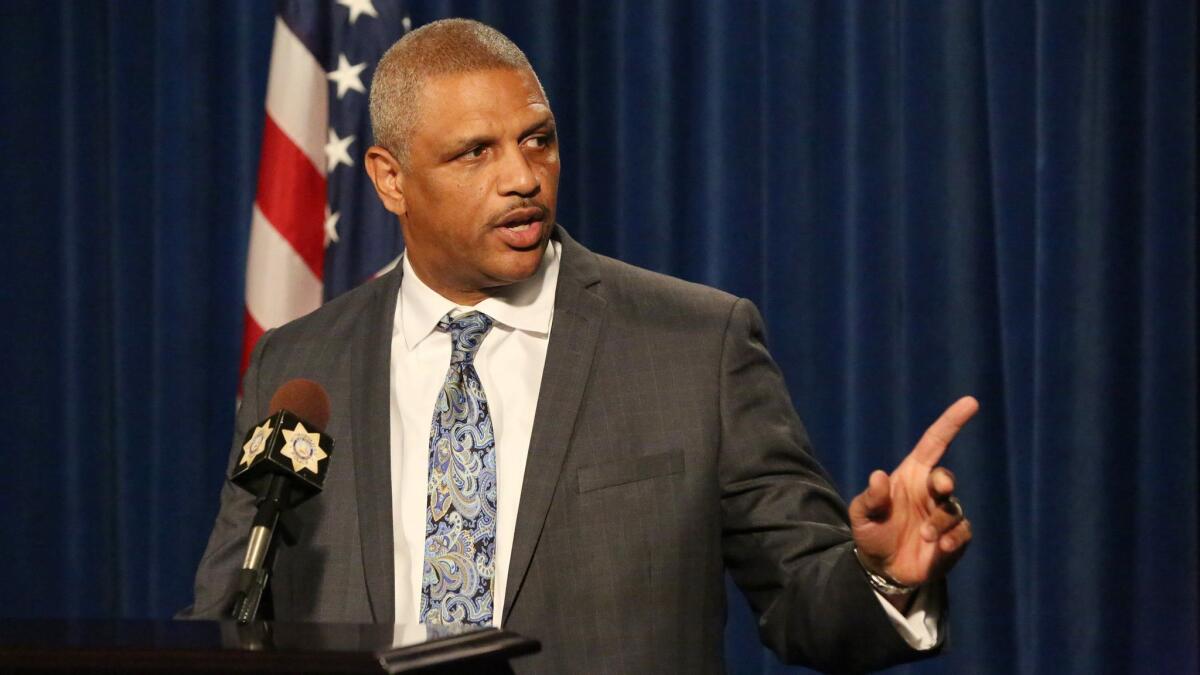 Serial killings usually involve a "cooling off" period between attacks. The first two shootings — in Las Vegas and Logandale — were Jan. 29. The next two were four days later on Feb. 2.
The attacks — and the lull — have left the homeless community on edge.
Theresa Hicks, executive director of the service group Calvary Downtown Outreach, said the method of attack — shooting people while they sleep — heightens anxiety for a population already saddled with plenty of worries that come with living on the street.
She said the fear reminded people of a serial assault on homeless people in Las Vegas last year, when a man bludgeoned to death two sleeping men and injured a third using a hammer.
Police eventually used a mannequin — posing it as a sleeping homeless person over the summer — to lead them to Shane Schindler. He was caught beating the dummy, which he admitted he thought was a real person, and is now in state prison. He pleaded guilty to attempted murder for attacking the mannequin, and in a plea deal for a sentence of 8 to 20 years, was not charged in the slayings of the two men.
"There is fear on the streets," Hicks said. "There is some sense of 'here we go again.' It's evil."
Las Vegas has struggled with a relatively large homeless population. According to a 2017 U.S. Department of Housing and Urban Development report, the city has the eighth-highest number of homeless people in the country, with a tally of 6,490 in a one-night "point-in-time" count of both sheltered and unsheltered homeless populations taken in January last year.
It is the smallest city in the top 10, which also include Los Angeles, San Francisco, Seattle and New York.
The report also said 67% of Nevada's homeless were unsheltered — the second-highest percentage in the country.
Harry Hinderliter, president and chief executive of the Las Vegas Rescue Mission, said that even with a killer at-large, his shelter hasn't seen a bump in homeless seeking refuge. With 320 beds, he said, it's not at full occupancy.
He said there is a sense of independence that many of the homeless feel when they're out on the street. They live by their rules. It's one of the ways they feel in control — even if the environment is unsafe.
A man who said his name was Sean Connery ("like James Bond" ) was in line for a meal at the Rescue Mission as the sun was beginning to set and the bright lights of casinos came on again just blocks away. He said he's taken extra precautions since the killings.
"Right now, I'm sleeping in a friend's backyard," he said. "I stay away from the trouble."
The 44-year-old said he came to Las Vegas 10 years ago from Chicago in search of a better life. He said he was an unemployed machinist who hasn't been able to string together steady work in years — though he was excited about a $30 job he said he lined up for next week.
Once inside the Rescue Mission, he ate chicken Parmesan while a man played ragtime on the piano. Next to the piano, a dog watched the homeless file in for their meals.
Connery said he wished he could stay in the shelter that night, but he wasn't allowed, because he'd been drinking. "No meth," he said. "That's that bad stuff."
He was going to head to Fremont Street to watch a 1980s cover band — not just for the music, but to be among people. Staying up late reduced the time he was sleeping in the darkness.
"Can't be too careful," he said.
But for James Lewis, it was too late.
The 64-year-old was found under blankets Feb. 2 shot to death. His daughter found out her father was dead two days later. It was a Sunday.
"My brother called me and told me," Oneida Lewis-Baker said. "I couldn't believe it."
Lewis-Baker, who lives in Las Vegas, said she last talked with her father in 2001 while he was still in Colorado, where she grew up.
She said he had planned to move to Las Vegas to be with her then, but he never showed up, and the only number she had for him had been disconnected.
She said her mother — her parents were divorced — told her he was still in Colorado. There had been talk about a change of plans. Her dad might move to North Carolina to operate food trucks with her brother. But her brother got deployed after Sept. 11 and lost contact with their father too.
The last person to speak to him, as far as his immediate family knew, was a cousin in Arizona in 2008. After that, the cousin filed a missing person's report.
"I would do regular internet searches," Lewis-Baker, 44, said. "But nothing ever came up."
She said she went to the area where her father was killed and talked to some homeless men there — hoping for some clues.
She picked up a few. Her father wasn't using his real name. He had a bicycle that he would ride early in the morning to collect cans to recycle. A week before he was killed, his bicycle had been stolen.
Who knew how much of it was true?
"I have so many unanswered questions," Lewis-Baker said.
Chief among them was why her father chose homelessness when he had family to help him. One man told her that sometimes men with families are ashamed of their circumstance and don't want anyone to know about it. They disappear.
Lewis-Baker said she always remembered her dad as a hard worker. He drove cabs in Denver and worked at a glass factory. He was an avid Broncos fan and taught her all about football. She remembered learning to tie her shoes — his big hands gingerly fingering the laces. She remembered how he called her "Boo" — his nickname for her.
"Growing up, I never noticed anything wrong," she said. "He was my Superman."
He is scheduled to be buried in Las Vegas on Feb. 23.
Twitter: @davemontero
Sign up for Essential California for the L.A. Times biggest news, features and recommendations in your inbox six days a week.
You may occasionally receive promotional content from the Los Angeles Times.