Clinton is set to make history, but female leaders are nothing new in other parts of the world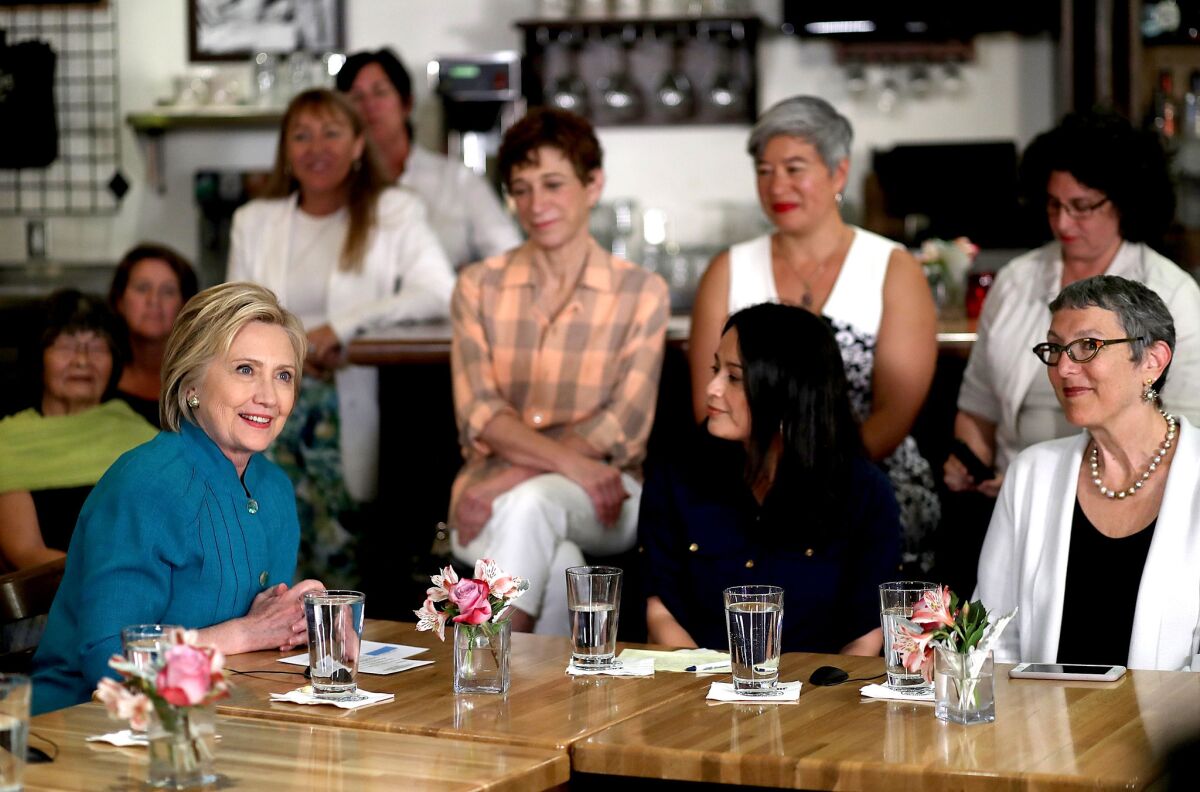 Hillary Clinton is set to make history as the first woman to be a presidential nominee for a major U.S. political party and potentially becoming the country's first female commander in chief.
But the glass ceiling to a nation's top office was long ago shattered in several countries around the world, including some with nascent democracies.
"The fact that these countries have democracies that are less established may make it easier for someone outside of the conventional political norms to get elected," said Dan Schnur, director of the Jesse M. Unruh Institute of Politics at the University of Southern California. The United States "has had two centuries to develop old-boy networks, the results of which are walls that are less easy to scale. New democracies have had less time to build such walls."
India has had the longest stretches with a woman in power, according to the Pew Research Center. Former Prime Minister Indira Gandhi and later President Pratibha Patil served a combined 21 of the last 51 years. In Europe, the Nordic countries stand out in terms of electing women to their nation's top political office, according to Pew data, barring Sweden, where a woman has never headed the government.
There are currently 18 female world leaders, including 12 heads of government and 11 elected heads of state, according to the United Nations (some leaders are both, and figurehead monarchs are not included).
Here's a look at some of the past and present female leaders:
Indira Gandhi, prime minister of India, 1966-1984
Indira Gandhi was India's third prime minister and so far the first and only woman elected to the post. The daughter of India's first prime minister, Jawaharlal Nehru, she served for three consecutive terms between 1966 and 1977, and another term from 1980 until she was assassinated by her bodyguards in 1984.
She is credited with implementing progressive agricultural programs that helped improve he lives of the country's poor and for signing the Shimla peace agreement with Pakistan, which provided for the resolution of disputes between the two nations through peaceful means.
But she was seen by some as authoritarian, and her administration was tainted by widespread corruption, according to historians.
Golda Meir, prime minister of Israel, 1969-74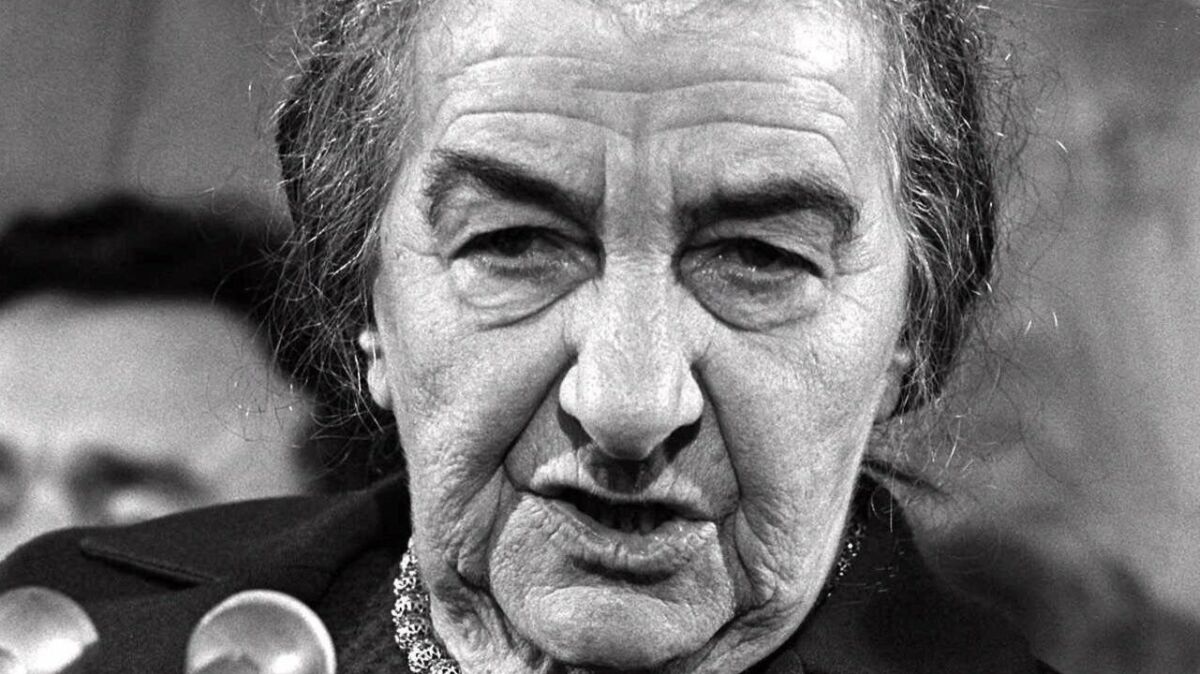 A founder of the state of Israel and the nation's fourth prime minister, Golda Meir was considered by her countrymen to be the original "Iron Lady."
Praised for her dedication to her country, Meir tried to push for peace in the Middle East through words over weapons, though her efforts were curtailed by the outbreak of the Arab-Israeli war on Oct. 6, 1973, also known as the Yom Kippur War.
Being a woman in the nation's top job was of little consequence to Meir, according to the encyclopedia of the Jewish Women's Archive.
"Just as some Jews choose not to be Jewish-identified because they think they have the option to behave as if peoplehood doesn't matter, Golda Meir chose not to be woman-identified and behaved as if gender doesn't matter," the encyclopedia says.
Meir remained a revered political figure until her death on Dec. 8, 1978.
Margaret Thatcher, prime minister of Britain, 1979-90
Margaret Thatcher was the first and – so far – only female prime minister of Britain and regarded by many as the country's most important peacetime leader of the 20th century. Nicknamed the Iron Lady, she reshaped the political and economic landscape of Britain through conservative free-market policies that came to be known as Thatcherism.
The Oxford University-educated daughter of a shopkeeper and leader of Britain's Conservative Party, she was loved and loathed. Her supporters praised her tough, no-nonsense style. Her critics slammed her as being uncompromising and a polarizing force.
In 1982, Thatcher led Britain to war — and ultimate victory — with Argentina over the Falkland Islands, causing her popularity to soar. She stood up to the Irish Republican Army, whose attempt on her life in 1984 failed to intimidate her.
Thatcher died at age 87 on April 8, 2013, from complications of a stroke.
------------
FOR THE RECORD
June 8, 2:50 p.m.: A previous version of this article misstated the date of Margaret Thatcher's death as April 9, 2013. She died on April 8.
------------
Ellen Johnson-Sirleaf, president of Liberia, 2006 to present
The diminutive and bespectacled Ellen Johnson-Sirleaf came to power as Africa's first elected female head of state in 2006. Similar to Thatcher and Meir, she is nicknamed the Iron Lady for her no-nonsense ferocity. An ambitious economist, her tenure in office has focused on tackling corruption, rebuilding the country's infrastructure following years of civil strife and reducing the staggering unemployment rate.
A former finance minister who studied in the United States, her success at securing international assistance and foreign investment led to Liberia's debt being erased by the end of 2010.
In 2011, she was one of three recipients of the Nobel Peace Prize for efforts to promote and support the rights of women.
Angela Merkel, chancellor of Germany, 2005 to present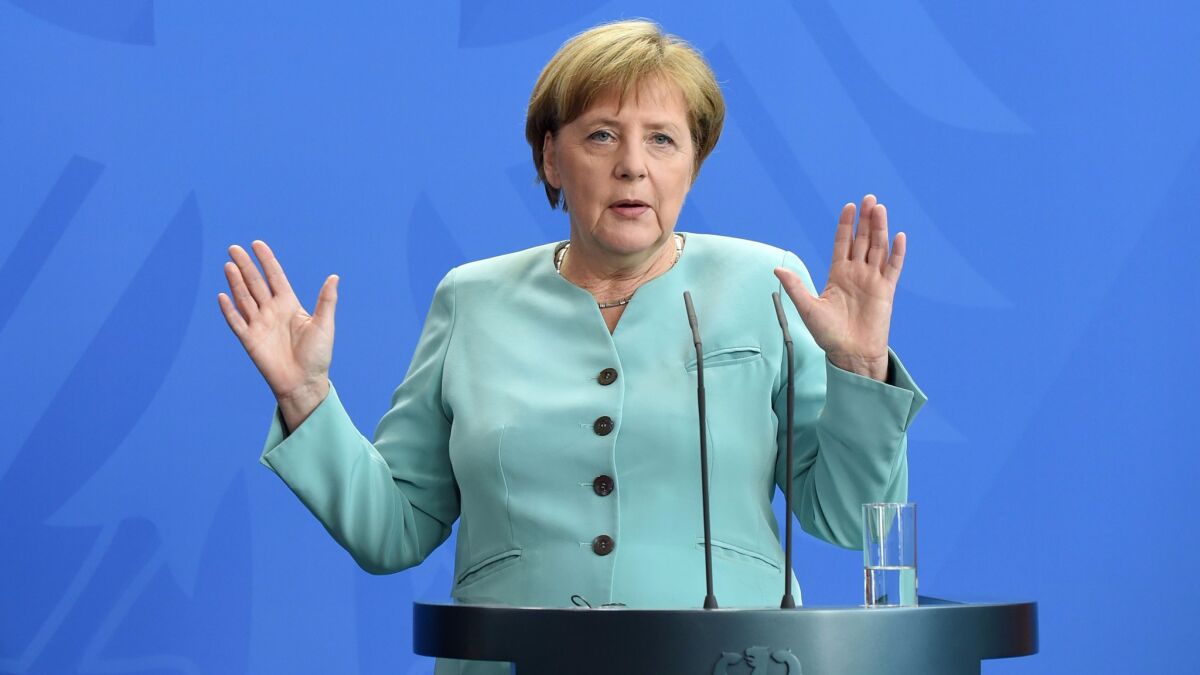 A trained physicist, Angela Merkel became Germany's first female chancellor in 2005, emerging as one of the key leaders of the European Union. Her popularity propelled her to a second term in 2009.
"Merkel's style of government has been characterized by pragmatism, although critics have decried her approach as the absence of a clear stance and ideology," according to the Encyclopedia Britannica.
Merkel was awarded the U.S. Presidential Medal of Freedom in 2011 and Time magazine named her Person of the Year in 2015, citing her leadership on issues such as the Syrian migrant crisis.
Dilma Rousseff, president of Brazil, 2011 until her suspension, May 2016
Dilma Rousseff, Brazil's first female president, came to power in 2011 promising to create jobs, eradicate poverty, bolster the economy and bring about political reform. Her popularity soared and she was reelected in 2014.
But Rousseff's government became deeply unpopular and beset by accusations of corruption and scandals, including claims of billions of dollars stolen from the state's oil coffers and a range of political shenanigans.
Rousseff has not been personally accused of any corruption or criminal offense, but the Brazilian Congress impeached her in May and she faces trial on charges that she shifted funds to cover holes in the national budget.
Park Geun-hye, president of South Korea, 2013 to present
Park Geun-hye is South Korea's first female leader. The daughter of former President Park Chung-hee, who governed South Korea for almost 20 years, she defeated a liberal human rights lawyer to win the country's top job in 2013.
During her election campaign she promised to be "president for the people," and pledged to revitalize the country's economy and reduce household debt while ensuring national security in face of an often aggressive North Korea.
Never wed, Park has often said that she is "married" to her nation, according to information published on biography.com.
ALSO
Top Republican congressional leaders denounce Donald Trump's attacks on judge
Supreme Court to reconsider two death penalty cases and take up a redistricting dispute
Clinton declares 'milestone' with New Jersey primary victory; Sanders wins North Dakota
---
Must-read stories from the L.A. Times
Get the day's top news with our Today's Headlines newsletter, sent every weekday morning.
You may occasionally receive promotional content from the Los Angeles Times.