Atheists bash Pope Francis' use of prayer for disaster victims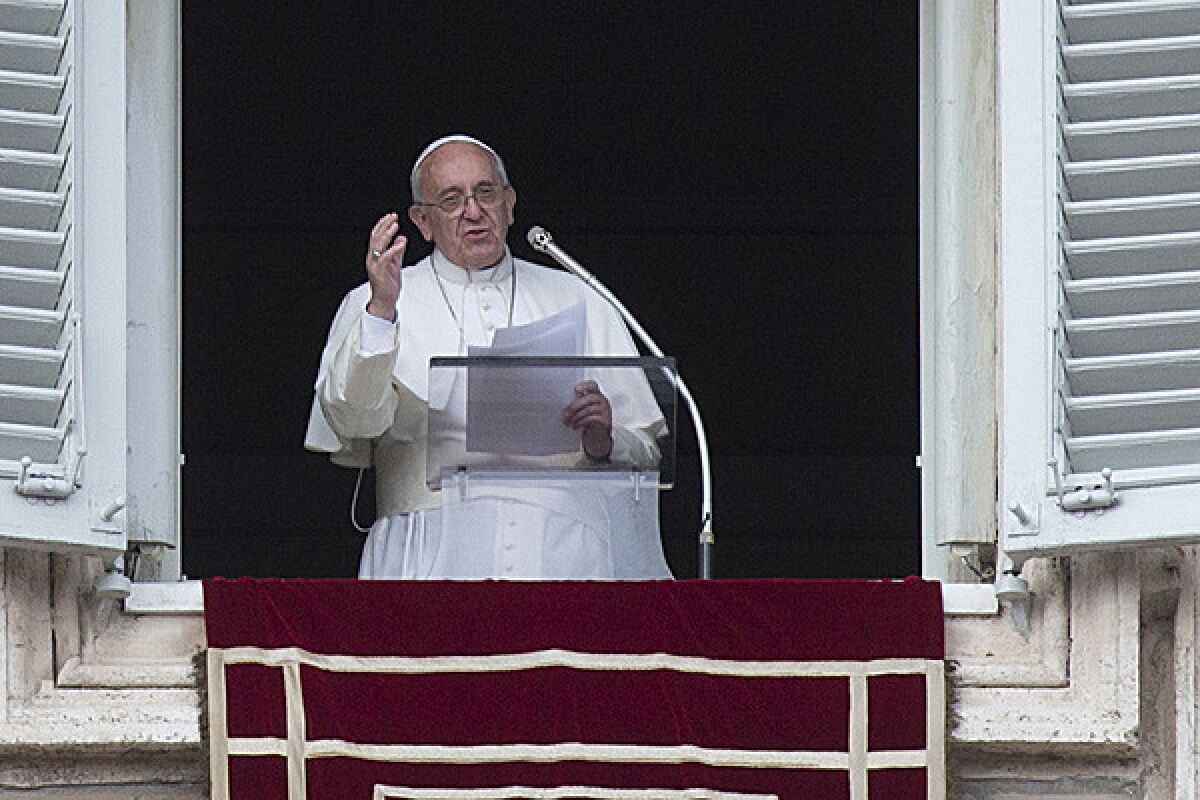 A New Jersey-based atheist organization is castigating the work of Pope Francis and others who respond to natural disasters with prayer, Bibles and rosaries.
American Atheists announced Monday that it was unveiling digital billboards in the central part of that state that carry just such a message. The designs, seen here, are variations on the following: "Disaster victims need prayer... real help."
The billboards then encourage people to go to Atheists.org for more information, including a list of secular agencies that American Atheists endorse for disaster relief efforts.
The organization accuses religion in general, and Pope Francis in particular, of exploiting natural disasters to bring more people into the fold. Pope Francis, the organization noted, used Twitter to ask followers to pray for typhoon victims, and was retweeted more than 35,000 times.
"Imagine if the pope had asked for people to send money to victims or to send needed supplies. How much more useful would that have been to the people of the Philippines?" American Atheists President David Silverman said in a statement, going on to say the pope's actions were "repugnant."
"Natural disasters should not be viewed as opportunities for proselytization."
We called the organization to find out why they thought it was their place to call out people who wanted to pray, or send Bibles or rosaries to affected areas.
"We want to make sure that people understand that when you pray the only thing you are doing is making yourself feel better," Dave Muscato, a spokesman for the organization, told The Los Angeles Times, "but you are not absolved of responsibility to your fellow human being. ... If you want to help, you actually need to do something."
Could that same criticism apply to the American Atheists? Their billboards are being use to drive people to their website.
Is that a form of exploitation?
"If somebody thinks that, they clearly haven't visited our website," Muscato said. The homepage of the website is squarely focused on helping disaster victims, he said, not touting its viewpoint.
The billboards are being carried by Clear Channel Outdoors. A representative for Clear Channel told the Los Angeles Times that four billboards are up and running.
And the public's reaction so far?
Crickets.
"The boards just went live this afternoon and there has been no reaction from the public or motorists," a Clear Channel representative said in an email.
What do you think about the billboards?
ALSO:
Zach Braff's new role? Photobomber
No joke: 'Family Guy' kills off major character
---
Must-read stories from the L.A. Times
Get the day's top news with our Today's Headlines newsletter, sent every weekday morning.
You may occasionally receive promotional content from the Los Angeles Times.