Colorado's lesson for gun control advocates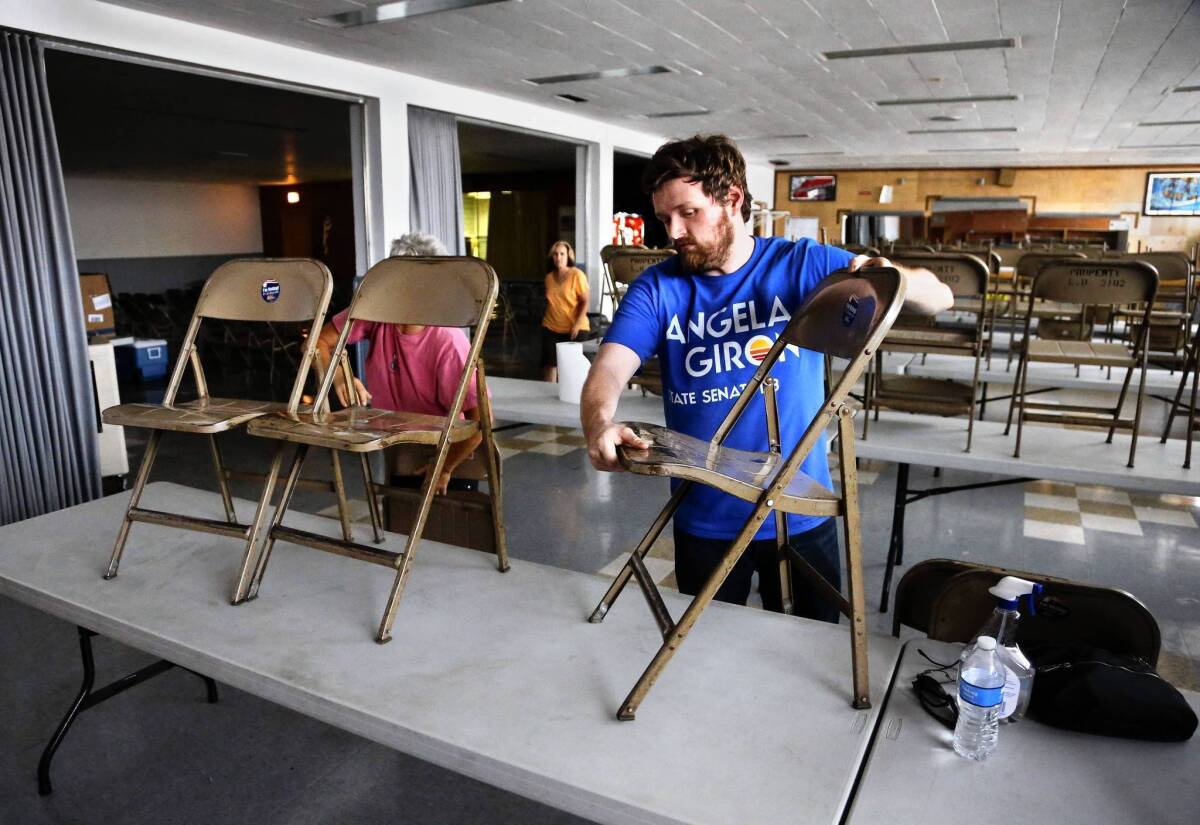 COLORADO SPRINGS, Colo. — For a time after the massacre at Sandy Hook Elementary School, it seemed as if the politics of gun control might shift dramatically in favor of tougher restrictions.
But less than a year after December's shooting deaths in Newtown, Conn., it appears that outside a few Democratic-leaning states, expansive gun control is no more politically tenable now than it was before the 26 students and staff members died.
The recall Tuesday of two Colorado senators, targeted because they voted to strengthen the state's gun restrictions, was just the latest setback for those seeking to reduce gun violence by making firearms less available.
President Obama, who tearfully pledged "meaningful action" after Newtown, has failed to push through even modest federal restrictions. In April, the Senate rejected a proposal to require universal background checks even though polling shows the public overwhelmingly supports the concept. Gun control is now all but dead on Capitol Hill.
Elsewhere around the country there has been no major gun control legislation enacted outside the blue bastions of Maryland, New York and Connecticut — the exception being the politically purple state of Colorado, which made Tuesday's outcome all the more resonant.
The statewide gun controls put in place after Sandy Hook and the July 2012 theater shooting in Aurora, a Denver suburb, include a 15-round limit on magazines, higher fees and universal background checks, paid for by gun purchasers. Each of the provisions is supported by a majority of Coloradans, as gun control advocates are quick to note.
But that failed to save either Colorado Springs' John Morse, president of the state Senate, or fellow Democratic Sen. Angela Giron of Pueblo. They became the first legislators in Colorado history to be kicked out of office before their terms were complete.
The results underscored a truism of gun politics: Success goes to the side with the most passion and commitment, not necessarily the greatest number of mildly engaged sympathizers. That has long been the strength of the National Rifle Assn. and its allies in the gun rights movement, who helped bring about Tuesday's vote.
Gun control advocates and opponents of the recall were quick to point out its idiosyncratic nature, cautioning against drawing overly broad conclusions. They note that Colorado's more stringent gun laws, which took effect July 1, remain in place and that opponents failed in their original goal of ousting enough senators to seize control of the Democratic-run Senate. (Gov. John Hickenlooper is a Democrat, and the party also controls the state House.)
"The Washington gun lobby cherry-picked only four vulnerable senators — and after failing to gain public support in their bid to oust two of them, they funded a major campaign in a low-turnout, off-year election to defeat the other two," the group Mayors Against Illegal Guns said in a statement. "This election does not reflect the will of Coloradans.... It was a reflection of a very small, carefully selected population."
Recall opponents also pointed to the way the election was conducted. There was no voting by mail, the way the vast majority of Coloradans are accustomed to casting their ballots. That marked a court victory for recall proponents, as it required residents of the two Senate districts to show up and vote in person, giving an advantage to the more fired-up pro-gun forces.
Still, even with those caveats, the results do nothing to diminish the already fearsome reputation of the NRA and its fervent backers.
"From our perspective, the one constant remains that it's bad politics to be on the wrong side of the gun issue," said Andrew Arulanandam, an NRA spokesman.
The only way for gun control advocates to change that perception — in effect to make their side the right side for wavering politicians — is to be more like the opposition, says Robert J. Spitzer, a professor at the State University of New York in Cortland and author of several books on guns and politics.
He notes the gun lobby has been flexing muscle for decades, while gun control groups founded by New York Mayor Michael R. Bloomberg — which spent hundreds of thousands fighting the recall — and by former Rep. Gabrielle Giffords (D-Ariz.) are comparatively new.
Rather than stew over Tuesday's results, Spitzer said, gun control advocates need to keep fighting. "If you're Bloomberg and Gabby Giffords and all the rest, you don't push all your chips in and hope for one big win, then say you're done," Spitzer said.
"You've got to be in it for the long haul."
Must-read stories from the L.A. Times
Get the day's top news with our Today's Headlines newsletter, sent every weekday morning.
You may occasionally receive promotional content from the Los Angeles Times.