New bomb fear prompts TSA to boost security for U.S.-bound flights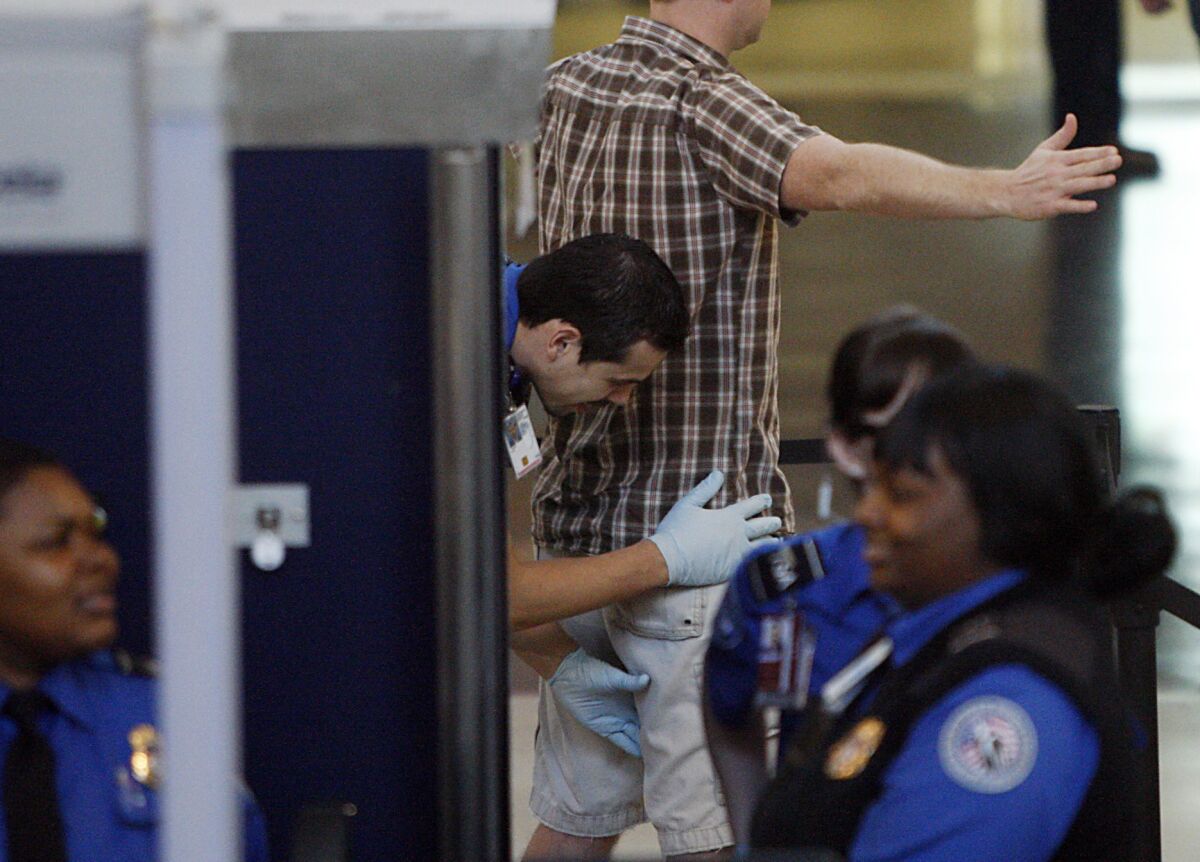 Reporting from Washington —
Passengers flying to the U.S. from some airports in the Middle East and Europe will be put through tougher security screening in response to intelligence that a terrorist group in Yemen has developed a new method for smuggling a bomb onto a jetliner, two U.S.counter-terrorism officials said Wednesday.
Intelligence agencies recently learned that a bomb maker working for Al Qaeda in the Arabian Peninsula had created a technique for hiding explosives that could evade existing metal detectors, body scanners and pat-downs, the officials said.
Officials are concerned that the method could be shared with Western fighters in Syria who might have valid passports and visas that would allow them to board a flight to the U.S.
The agencies did not have details about a specific plot directed at U.S.-bound airlines, according to the officials, who were not authorized to speak publicly.
In response to the information, Homeland Security Secretary Jeh Johnson is ordering the Transportation Security Administration to take "enhanced security measures" in the coming days.
"We will work to ensure these necessary steps pose as few disruptions to travelers as possible," Johnson said in a statement Wednesday. Johnson said details about the security concerns would be shared with foreign allies and airlines to protect passengers.
"Aviation security includes a number of measures, both seen and unseen, informed by an evolving environment," Johnson said.
In recent years, bomb makers working for Al Qaeda's affiliate in Yemen have come up with sophisticated ways to hide explosives.
On Christmas Day 2009, a Nigerian passenger successfully concealed a bomb in his underwear on a Northwest Airlines passenger jet bound for Detroit. The device went up in flames but failed to explode. The assailant was sentenced to life in prison.
The Al Qaeda cell in Yemen is also blamed for a plan in October 2010 to hide bombs in printer toner cartridges and blow up two U.S. cargo planes. An informant tipped off Saudi intelligence officials and the plot was disrupted.
For more reporting on national security, please follow me on Twitter @ByBrianBennett.
Must-read stories from the L.A. Times
Get the day's top news with our Today's Headlines newsletter, sent every weekday morning.
You may occasionally receive promotional content from the Los Angeles Times.