Arapahoe High community rallies behind gunshot victim Claire Davis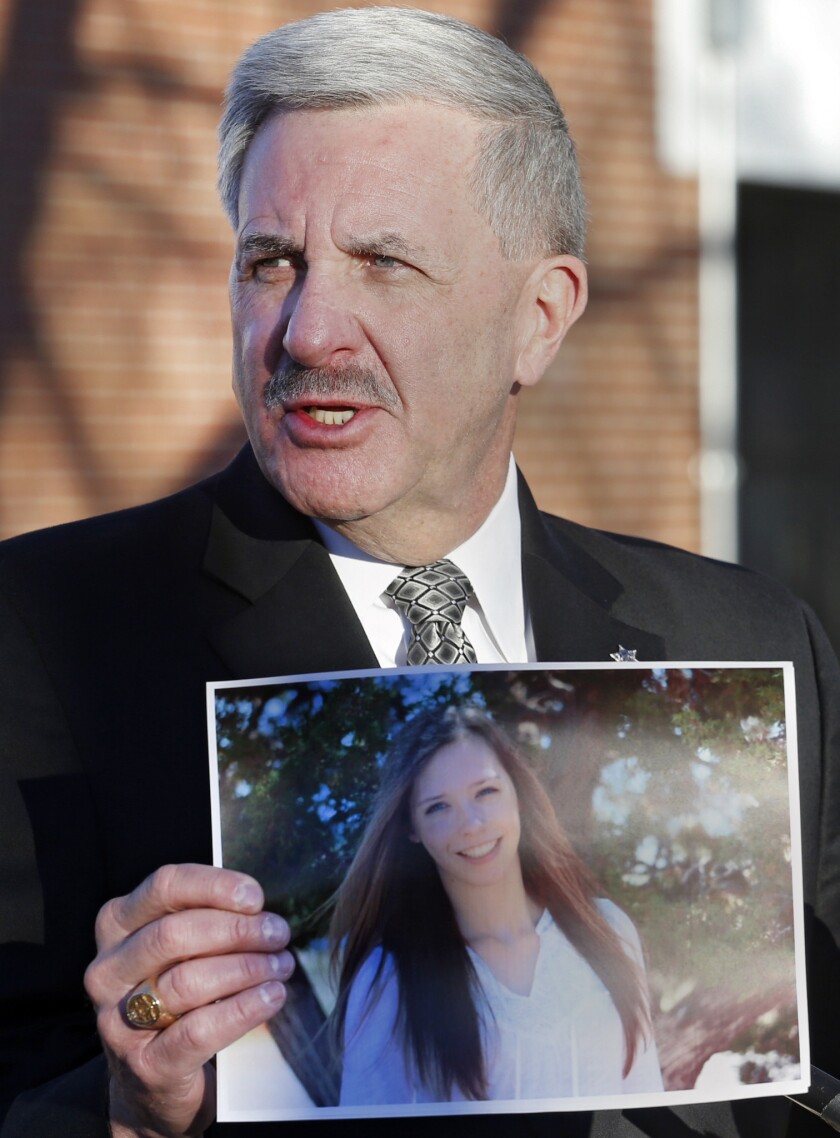 In one photo Claire Davis wears a riding cap, nuzzling a horse. Diffused sunlight illuminates green grass and a white picket fence.
Now the high school senior lies in a hospital room. Outside, a community prays that she will survive a gunshot wound to the head.
Police identified Davis, 17, as the student who was shot Friday at Arapahoe High School in Centennial, Colo. She remained in critical condition Saturday, hospital officials said.
She was the lone victim of Karl Halverson Pierson, 18, who entered the school looking for a librarian, officials said. On his way to the library, he shot Davis in a hallway, point blank.
At a news conference Saturday in Centennial, Arapahoe County Sheriff Grayson Robinson read a statement from her family: "Our beautiful daughter Claire Davis has severe head trauma as the result of a gunshot wound. She needs your continued prayers."
Davis' Facebook profile shows a girl who loves horses. She was a member of a riding school, and smiles and looks affectionately at a horse in photos. In the statement from family members, they thanked not only friends but also "the equestrian community for their outpouring of love and support."
Robinson said Saturday that Davis and Pierson did not interact in the hallway prior to the shooting. She did not appear to have been targeted.
"Claire Davis is a young woman of principle, she's a young woman of purpose, she's an innocent young lady and she was an innocent victim of an evil act of violence," Robinson said.
After shooting Davis, Pierson went to the library and fired another shot, then ignited one of three Molotov cocktails he had brought with him, Robinson said.
At the high school, flowers were inserted into openings in a chain-link fence to form the message "4 CLAIRE."
Twitter users shared positive thoughts with the hashtag #PrayForClaire.
Friends and family gathered outside to hold a vigil for Davis on Saturday evening, where they held candles in the cold Colorado winter and prayed for her survival.
Close friends of Claire "She's gonna pull through, she has to pull through. We're praying for her" #PrayForClaire pic.twitter.com/fnuWooqsDG— Meagan Fitzgerald (@Meagan9News) December 15, 2013
#ArapahoeHighSchool students come together at Arapahoe Park to #PrayForClaire pic.twitter.com/wiPmc6EnsG— Karen Morfitt (@KarenMorfitt) December 15, 2013
Hundreds of people w candles in hand make a circle to #PrayForClaire they're now saying the 'Our Father' pic.twitter.com/9e5CGdfcdW— Meagan Fitzgerald (@Meagan9News) December 15, 2013
A lot of tears and a lot of hugs at tonight's vigil for Claire Davis. #PrayForClaire pic.twitter.com/PVUcWzTKwO— Molly Hendrickson (@MollyHendrickso) December 15, 2013
Crowd continues to grow at vigil for Claire Davis. Friends say she always had a smile, never had an enemy. pic.twitter.com/bn98RVqgWk— Meagan Fitzgerald (@Meagan9News) December 15, 2013
ALSO:
Nation's oldest known veterans, both 107, meet for first time
Bells toll as nation marks anniversary of Sandy Hook school shootingAmid hatred, friends of Colorado shooter express sadness, sympathy
Twitter: @skarlamangla
---
Must-read stories from the L.A. Times
Get all the day's most vital news with our Today's Headlines newsletter, sent every weekday morning.
You may occasionally receive promotional content from the Los Angeles Times.