Authorities may soon identify Missouri officer who shot Michael Brown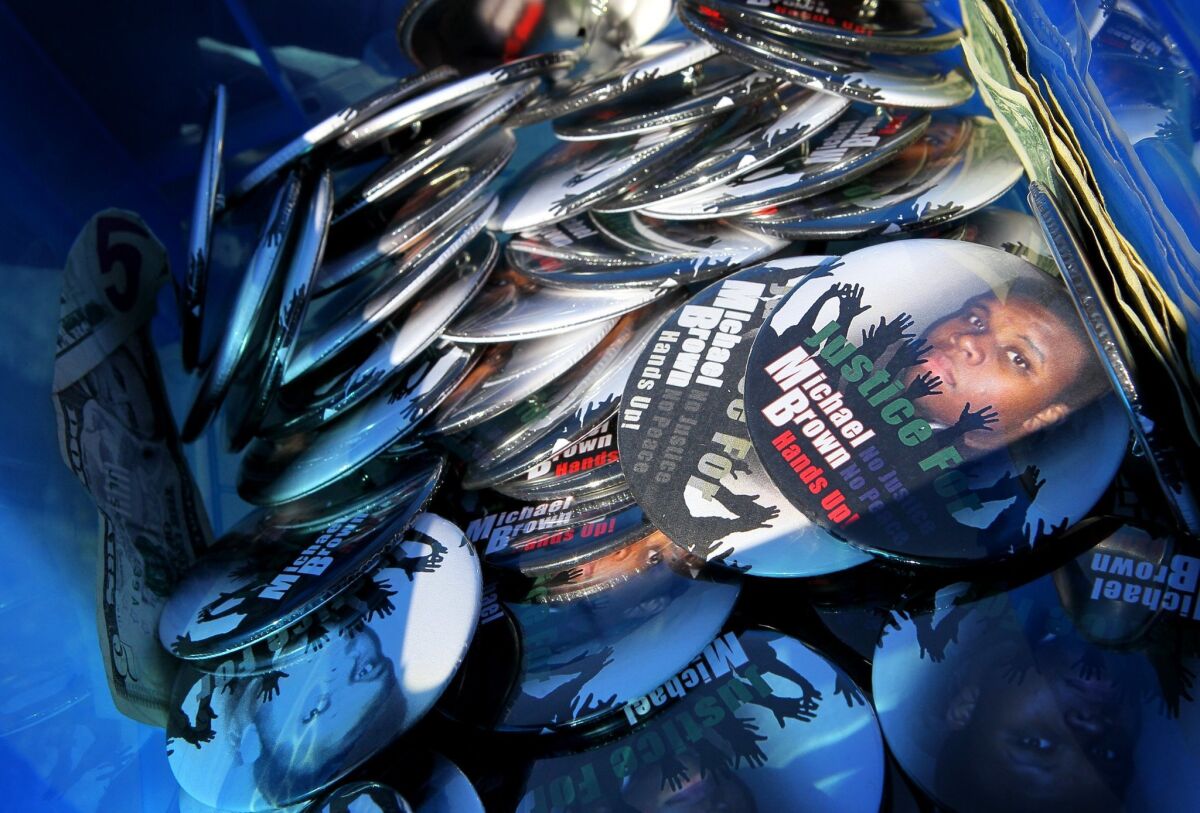 Reporting from Ferguson, Mo. —
Police said Thursday they were preparing to release the name of the Ferguson, Mo., officer who shot an unarmed man over the weekend, triggering several days of protests and a national debate over police tactics.
The officer who killed Michael Brown will "probably" be identified as early as Friday, Ferguson Police Chief Thomas Jackson told the Los Angeles Times.
The release of the name could be delayed by unforeseen circumstances, he said.
UPDATE: Officer's name is released
Police have been under intense pressure to make known the identity of the officer, but have delayed the release of the information because of what they said were death threats.
"This is one of the instances where the value of releasing the name is far outweighed by the risk of harm to the officer and his family," Jackson told KDSK television this week.
The refusal was repeatedly cited in public complaints about a lack of transparency in the police investigation of Saturday's shooting, in which Brown was gunned down after what police said was a struggle that began in the officer's car.
Several witnesses have said he was shot several times while retreating with his hands raised.
Jackson said he hadn't had a chance to see Thursday night's demonstrations, which were peaceful. He said there had been no reports of problems or arrests.
"I'm excited about that," he said. "I'm relieved."
Follow @mattpearce on Twitter
Must-read stories from the L.A. Times
Get the day's top news with our Today's Headlines newsletter, sent every weekday morning.
You may occasionally receive promotional content from the Los Angeles Times.