Government shutdown: Forget the parks. Children, parents, spouses hit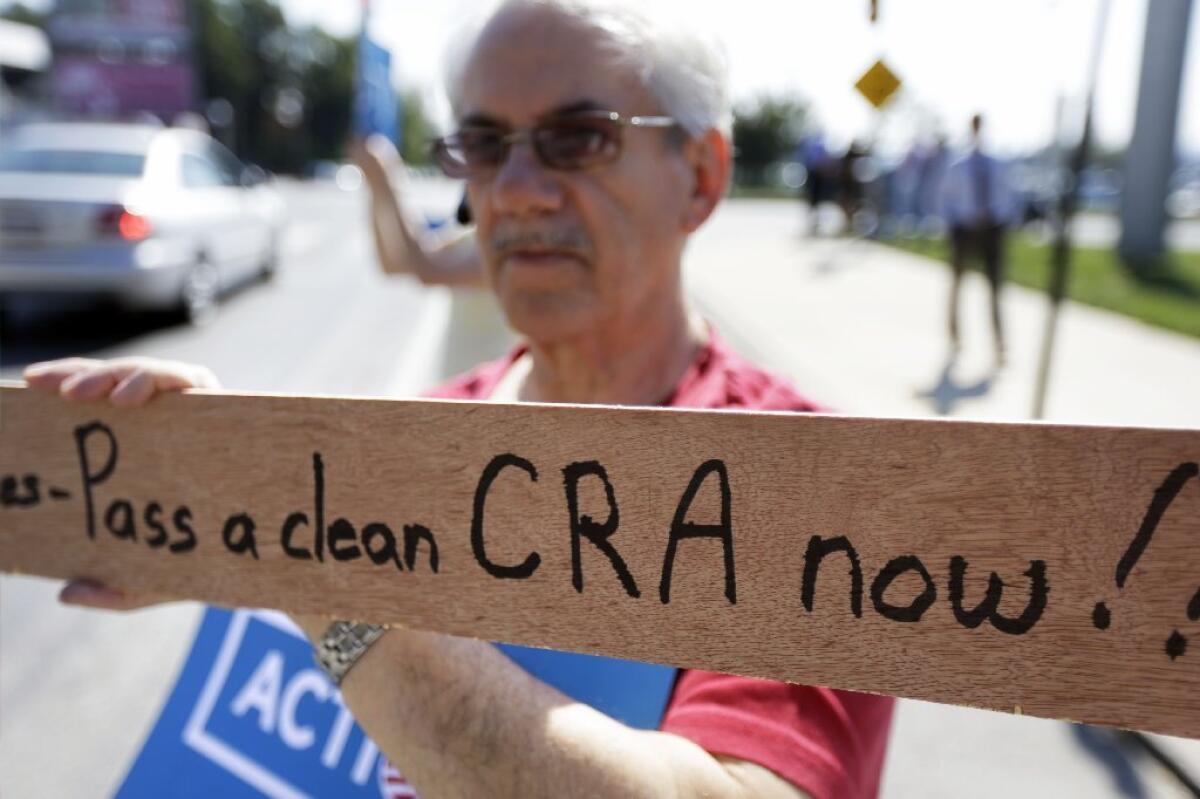 As veterans continued to liberate lightly barricaded national monuments in Washington, D.C., on Wednesday, the federal government shutdown stands to hit children and the disadvantaged particularly hard if the days wear on.
Here's a tour of some of the more inconvenient closures that will become collateral damage in Capitol Hill's fight over federal healthcare spending.
1. Kids with cancer turned away from clinical trials at the National Institutes of Health.
National Institutes of Health Director Francis Collins has said that about 200 patients -- including 30 kids, mostly with cancer -- would be turned away from clinical trials each week with three-fourths of the institutes' staff furloughed, according to the Wall Street Journal.
As the Washington Post's Brad Plumer adds, citing a government memo, clinical trial participants typically enroll "only when standard medical treatments have failed, and other treatment options are not available. As a result, they have no other alternatives."
2. Death benefits won't be immediately paid for troops who die during the shutdown.
That was according to remarks made by Pentagon Comptroller Robert Hale last week.
"If the death occurred after the lapse took place, then the money would be obligated after the lapse took place, and we would have no authority to pay based on that money until the lapse ended. So in that case, they could be delayed," Hale said. (al.com)
3. Parents scrambling to find babysitters or daycares for kids who can no longer go to Head Start.
According to the National Head Start Assn., as many as 19,000 kids were at risk of not being able to attend their federally funded Head Start programs, which parents use both as an educational service and a way for someone to look after their kids during the day.
"When are you all gonna open?," Dora Jones, who runs a Head Start program in Talladega, Ala., told NPR, recalling phone calls from parents of the 770 children her program serves. "Why did you close? Why didn't you all let us know before now that you were gonna close? What day will you open back? When can we bring our children back? What are we supposed to do with our children in the meantime?" (NPR)
4. Low-income women and mothers of young children may lose their food assistance.

According to the USDA, the shutdown has cut off federal funding for the Special Supplemental Nutrition Program for Women, Infants and Children -- known as WIC -- to provide clinical services, food benefits and administrative costs. A USDA memo said that states would likely only be able to support such help for another week or so.
"It's something that helps us out a lot with the milk, the things that you need everyday; the basic stuff. ... I'm trying to figure out where do I go, who do I see, who do I speak to? Where do I go online, basically, trying to get ready for it?" one father, Luis Laza, told CBS Miami.
5. The economy could be losing as much as $300 million a day in output, right when it's recovering from a bad recession.

That figure is according to IHS Inc., a market research firm. (Bloomberg News)
The idea is that the shutdown could cause a ripple effect: When furloughed employees aren't working and getting paid, they're spending less money. When the government isn't doing business, private companies that work with the government aren't making sales.
"Government spending touches every aspect of the economy, and disruption of spending, more than the direct loss of income, threatens to damage investor and business confidence in ways that can seriously harm economic growth," Guy LeBas, chief fixed income strategist at Janney Montgomery Scott LLC in Philadelphia, told Bloomberg News.
6. And yes, monuments and parks are closed.
Though the barricades don't seem to have dissuaded a lot of park-goers.

Shutdown security measures on the Mall are INTENSE pic.twitter.com/eYJ4j1PIT5— daveweigel (@daveweigel) October 2, 2013
A non-furloughed National Park Service employee takes a photo of some tourists behind the barrier pic.twitter.com/h0sfGDpN88— Ryan J. Reilly (@ryanjreilly) October 2, 2013
TOUR DE SHUTDOWN: National Park Service tries to close off bike trail in Washington, DC pic.twitter.com/pVNM6NjQHG— Jamie Dupree (@jamiedupree) October 2, 2013
Administration #shutdown security is tight in DC MT @McCormackJohn World War I Memorial---> pic.twitter.com/GTIahv8IgG #Snowden— Andrew Malcolm (@AHMalcolm) October 2, 2013
ALSO:
Extreme motorcycle road rage caught on tape
Government shutdown: no panda cam, no parks
Sign up for Essential California for news, features and recommendations from the L.A. Times and beyond in your inbox six days a week.
You may occasionally receive promotional content from the Los Angeles Times.