Lawyers seek stay for condemned Oklahoma man after botched execution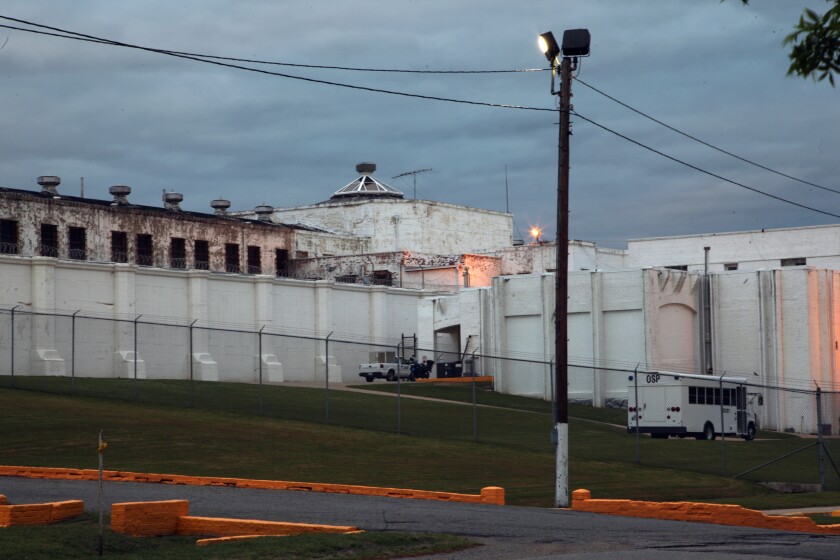 Attorneys for condemned Oklahoma inmate Charles Warner have requested a six-month stay after corrections officials botched a lethal injection last week.
Warner's attorneys said in court documents that after last week's execution of Clayton Lockett went "horribly wrong," the Court of Criminal Appeals should compel the state to provide evidence that officials can "carry out a humane, constitutional execution."
After Lockett's death, Oklahoma Gov. Mary Fallin postponed Warner's execution two weeks, and ordered what she described as an independent review of the execution by state officials.
Atty. Gen. Scott Pruit is reviewing Warner's stay request and will file a response, said Diane Clay, his spokeswoman. Pruit said last week that he believes no executions should occur during the review process
Fallin's office declined to comment on the court filing.
Oklahoma is among several states that have begun using a new mix of lethal injection drugs after manufacturers facing international protests stopped distributing previously used drugs. Oklahoma officials have so far refused to disclose the new source of their lethal injection drugs, citing concerns for the safety of suppliers.
Warner's execution with the new mix of lethal injection drugs was originally scheduled for April 29, hours after Clayton Lockett's.
Witnesses said that after Locket was injected, the inmate twitched and writhed, muttering until he was obscured from view by prison officials.
Those officials later said Lockett's vein had ruptured; about 40 minutes after the execution began, he suffered a heart attack and died.
Lockett, 38, received the death penalty for the 1999 murder of a 19-year-old girl who was kidnapped, raped, shot and buried alive.
His death is still being investigated. Fallin asked the Dallas medical examiner's office to handle the autopsy, which is expected to take months.
Critics, including Lockett's attorneys and some Oklahoma state lawmakers, have demanded that all executions be stayed pending a review by a non-state agency.
The director of the state's department of corrections sent a letter to the governor Thursday recommending a review of Lockett's execution by an "external entity." He also recommended the governor stay executions until the department can change lethal injection procedures and retrain staff.
President Obama has called the botched execution "deeply disturbing" and last week ordered U.S. Justice Department officials to review how the death penalty is carried out by the states.
The other inmate, Warner, 46, was sentenced to die for the 1997 murder and rape of his girlfriend's 11-month-old daughter.
---
Must-read stories from the L.A. Times
Get all the day's most vital news with our Today's Headlines newsletter, sent every weekday morning.
You may occasionally receive promotional content from the Los Angeles Times.