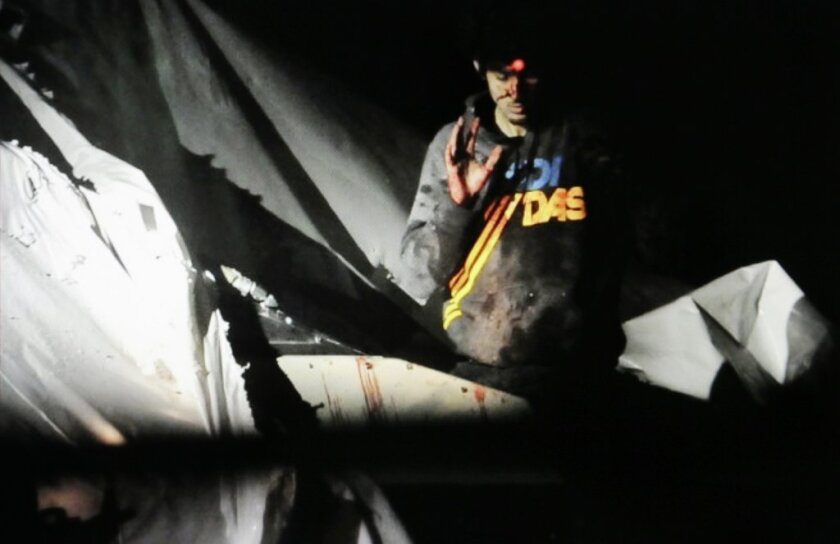 Lawyers for accused Boston Marathon bomber Dzhokar Tsarnaev contend the constitutionality of the federal death penalty should be reexamined following a botched execution in Oklahoma last week.
In a court filing Wednesday, the lawyers asked the court to declare the death penalty unconstitutional, revisiting arguments that have been rejected by higher courts.
Call it legal posturing, but the lawyers seem to be hoping that recent news coverage of problems with the death penalty works to their advantage. Other arguments about the constitutionality of the death penalty have not been successful in court, they acknowledge, but "the force of several of them has only increased."
There has been a sharp reduction in the number of new death sentences and executions over the last decade, they write, and an increase in states that have either abolished the death penalty or imposed moratoriums. Further, death sentences are concentrated in a few counties across the nation.
There has been mounting concern about the death penalty in the last year. A paper published last month in the journal PNAS indicated that 4.1% of people sentenced to die are innocent. And a study released early Wednesday by a bipartisan panel of criminal justice experts recommended that the death penalty be overhauled "from the moment of arrest to the moment of death."
Tsarnaev's lawyers appear to hope that this tide of research will work in their favor. They also cite "mounting evidence that innocent people have actually been executed in recent years in the United States" and "public and worldwide revulsion over the recurring spectacle of botched executions" as reasons the death penalty should not be used.
Last week in Oklahoma, death row inmate Clayton Lockett writhed, grimaced and finally died of a heart attack 43 minutes after receiving his first injection of a three-drug cocktail.
Thirty-two states still use the death penalty. Five states have abolished it in the last seven years.
Massachusetts does not have the death penalty under state law. Tsarnaev is charged in federal court with the 2013 bombings that left three people dead and more than 260 others injured.
The Supreme Court has adjusted its position on parts of the death penalty, without abolishing it completely. It has prohibited use of the death penalty for people who committed crimes when they were under the age of 18 and for people who are intellectually disabled. It also has ruled to allow post-conviction DNA forensic evidence in death penalty appeals.
"In the course of its decades-long struggle with the death penalty," Tsarnaev's lawyers wrote, "the Supreme Court has eventually overruled many of its own seemingly well-settled precedents.... Many more such reversals of the legal underpinnings of America's death penalty system are sure to come as capital punishment continues its inexorable decline."
Defense lawyers said in a separate filing that some of the factors listed in the government's decision to seek the death penalty are duplicative, and that they create a risk of "skewing the sentencing process in favor of the death penalty." They want the government to strike some of the factors it initially listed, including "betrayal of the United States."
Another filing requested that the court suppress all statements Tsarnaev made to law enforcement agents while he was hospitalized at Beth Israel Deaconess in Boston. Law enforcement agents questioned him on and off for 36 hours, although he asked for a lawyer, and even after they determined there was no longer a public safety threat, the filing says.
Tsarnaev and his older brother, Tamerlan, are suspected of leaving two pressure-cooker bombs near the finish line of the 2013 Boston Marathon. Tamerlan died in a shootout with police; Dzorkhar avoided capture for hours while hiding in a boat in Watertown, Mass.
---