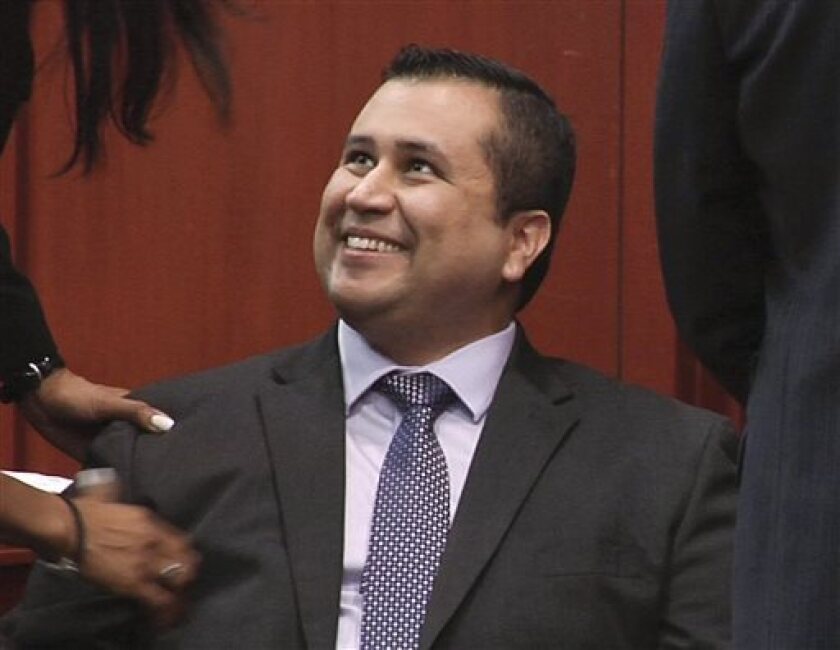 After his acquittal in the shooting death of Florida teenager Trayvon Martin, George Zimmerman plans on getting his gun back and needs it now "even more" than he did before, his lawyer said in a television interview.
"There are a lot of people out there who actually hate him, though they shouldn't," Mark O'Mara said of his client in an interview with ABC News.
O'Mara said that Zimmerman should be able to get his pistol back, and that Zimmerman still contends he needed his weapon with him the night Trayvon Martin was killed.
"I think that he feels, truly in his heart, that if he did not have that weapon he might not be here," O'Mara said. He said Zimmerman believed he would have "continued to get beat even though he was screaming for help."
He added that life after the trial will prove difficult for Zimmerman, 29. Already, he said, Zimmerman wears a protective vest when he goes out in public. O'Mara said he suspects that Zimmerman may have to move away from the Sanford, Fla., area and will have a hard time finding work.
"If I was him, I would go somewhere else," O'Mara said. "I don't think he can work. I don't think anyone can hire him.... George is a pariah."
The interview is airing Sunday at 6:30 p.m. on ABC's "World News."
ALSO:
Reaction to Zimmerman verdict: 'All right we are two nations'
George Zimmerman prosecution faced hurdles it couldn't clear
Justice Department inquiry into Trayvon Martin slaying remains open
Twitter: @rar
---