After weeklong manhunt, Oklahoma man who police say posted videos of his escape is killed in shootout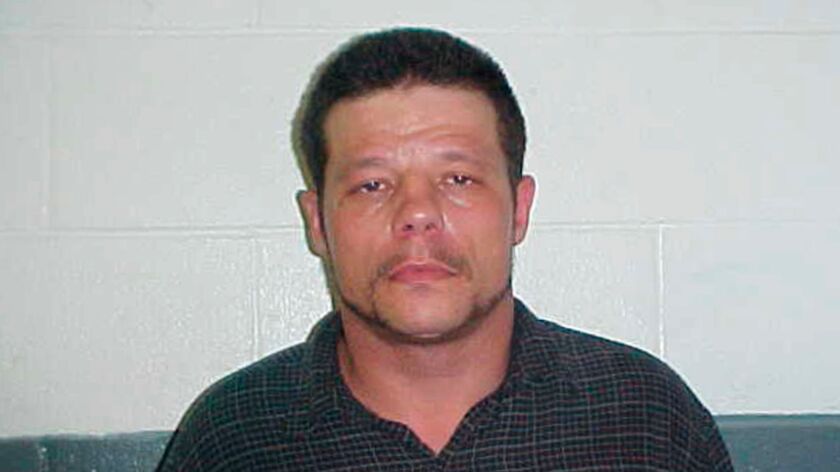 Reporting from LEEDEY, Okla. —
A massive, weeklong manhunt for a suspect in a string of violent crimes, including the killing of two relatives, the shooting of three law enforcement officers and multiple carjackings, has ended in a police chase and shootout that left the man dead in western Oklahoma.
Authorities believe that Michael Dale Vance Jr. posted two Facebook Live videos Oct. 24 documenting his run from police, although he had been silent since then. An Oklahoma state trooper shot and killed Vance late Sunday near Leedey, 130 miles northwest of Oklahoma City and 45 miles north of where he was last seen a week earlier.
Earlier Sunday, Vance shot and wounded a Dewey County officer and fled in a car, according to Dave Turk, spokesman for the U.S. Marshals Service in Washington, which participated in the manhunt.
Officers pursued Vance for about half an hour when he was approached by an Oklahoma state trooper, authorities said.
"There was an exchange of gunfire between the state trooper and the subject, and the subject was killed," Turk said.
Oklahoma Highway Patrol Chief Ricky Adams described the shootout as "pretty dramatic."
"We pinned him down," Adams told the Oklahoman newspaper. "He's dead. ... It was an extremely good job of police work by every agency involved."
Vance was wanted on multiple charges, including two counts of first-degree murder. The hunt began after he shot and wounded two police officers on Oct. 23 in Wellston, 35 miles northeast of Oklahoma City, authorities said.
Vance, 38, was suspected of shooting a woman and stealing her vehicle at a mobile home park near Wellston, then driving about 8 miles to his relatives' mobile home in Luther and killing them.
Ronald Everett Wilkson, 55, had been shot and had stab wounds to his neck "consistent with an attempt to sever his head," an arrest affidavit said. Valerie Kay Wilkson, 54, had similar neck wounds along with defensive wounds on her arms, the affidavit stated.
Just days later, Oklahoma County Sheriff John Whetsel indicated to the AP that authorities were at a loss as to where Vance might be, saying he "could be anywhere from California to Mexico to Florida."
---
UPDATES:
4:35 a.m. Updated with more details on the shootings.
1:44 a.m., Oct. 31: This article was updated with information about the injured officer.
This article was originally posted at 10:10 p.m.
---
The Latinx experience chronicled
Get the Latinx Files newsletter for stories that capture the multitudes within our communities.
You may occasionally receive promotional content from the Los Angeles Times.