U.S. Marshals assailed for spending hundreds of thousands on swag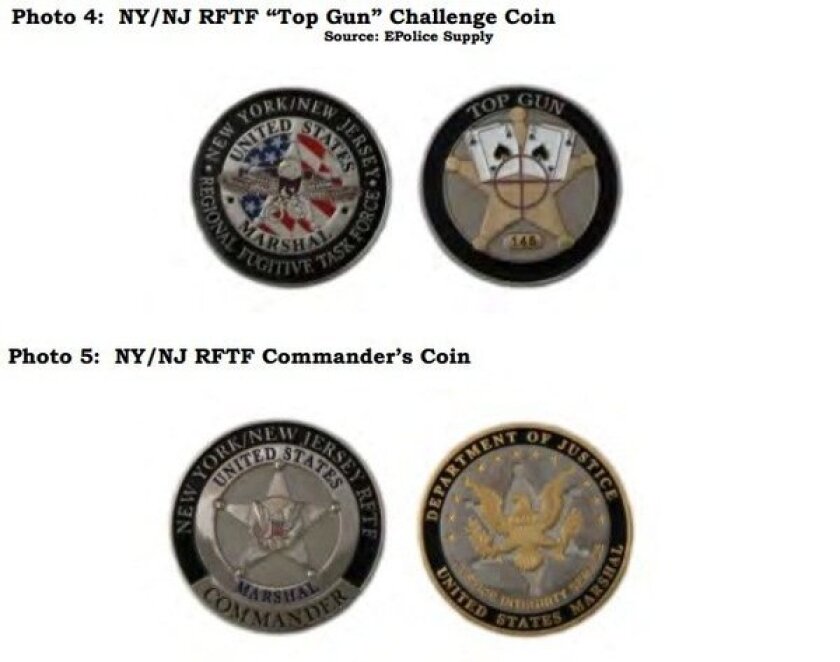 WASHINGTON -- Swag at the U.S. Marshals Service? The Justice Department inspector general on Tuesday assailed the service for spending at least $793,118 on promotional items, calling the expenditures "excessive."
An inspector general report looked at spending between 2005 and 2010, finding that $11,338 had been paid for neckties and silk scarves bearing the USMS seal; $13,605 on USMS-themed Christmas ornaments; $16,084 on USMS-themed blankets and throws; and $36,596 on USMS lapel pins.
"We found that the significant growth in spending on swag was the result of the absence of internal controls and accountability within the USMS, and the failure of USMS personnel who were given purchasing responsibilities to exercise good judgment," the inspector general's office said in a statement. In some instances the spending was described as "in contravention of department policies."
The report comes as Congress has cracked down on federal spending for government conferences after a $823,000 Las Vegas-area gathering for General Services Administration employees that included a mind reader, and Veterans Affairs conferences in Florida that included a taxpayer-funded $50,000 parody video featuring a Gen. George S. Patton look-alike.
A spokeswoman for the Marshals Service said the agency has tightened its rules and spent less than $600 on promotional and ceremonial items in fiscal 2011 and less than $221 in fiscal 2012.
The inspector general said new policies have been put in place to "encourage restraint and enhance accountability," but made recommendations to strengthen the policies.
The promotional items were given out to build morale and as awards and retirement gifts.
"In regard to retirement and ceremonial gifts, we found that while the cumulative budgetary impact of these purchases was small, there were instances of excessive spending, such as the purchase of $149 lamb wool blankets and custom boxes with USMS seal and $125 crystal statues," the inspector general said.
The investigation was prompted by an anonymous letter alleging that the Investigative Operations Division was spending "excess end-of-year funding on swag," including silk ties, pillows and various items bearing the USMS name and seal.
ALSO:
Gunman terrorizes New Jersey mall; kills himself
Student's costume prompts Conn. college lockdown
Supreme Court backs California officer, tosses lawsuit
---
The Latinx experience chronicled
Get the Latinx Files newsletter for stories that capture the multitudes within our communities.
You may occasionally receive promotional content from the Los Angeles Times.