Iowa caucuses show a three-man race for GOP, and bad news for Hillary Clinton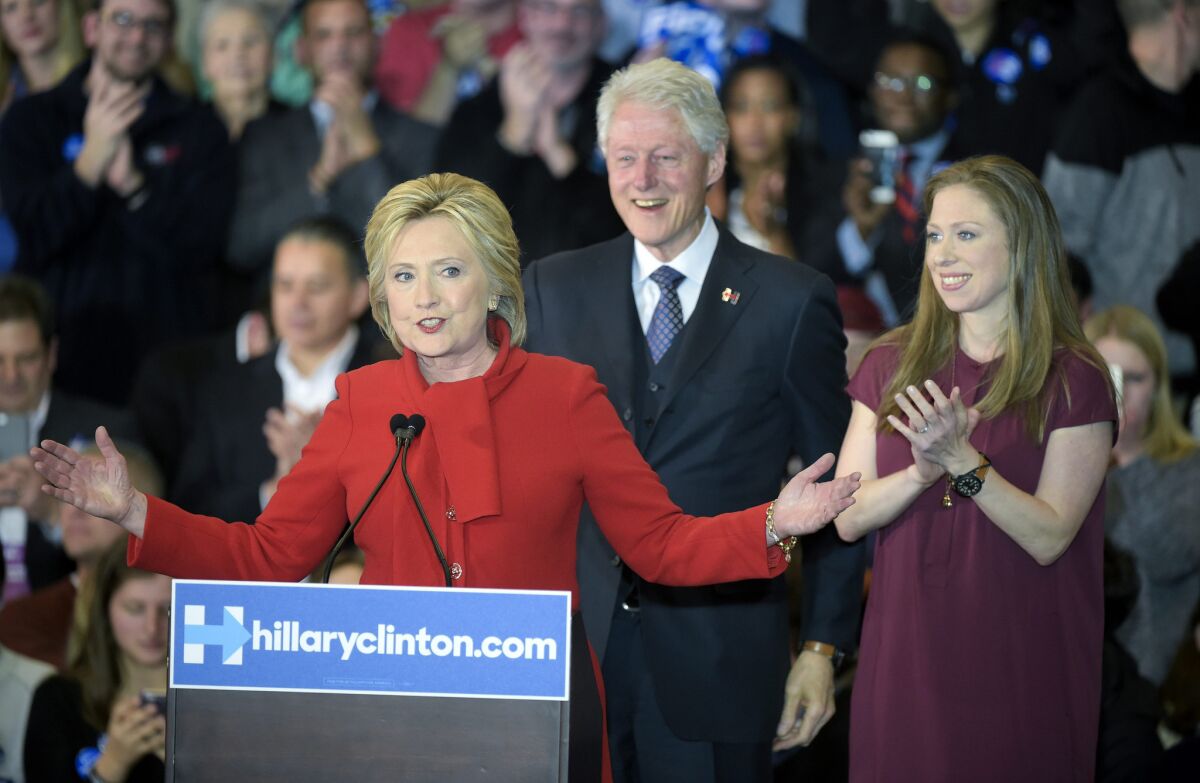 After months of polling and endless speculation, actual voters finally took to the polls Monday in Iowa's caucuses. Yes, they were a relative handful of people and not a particularly diverse set. But they were nonetheless real voters, lending flesh to all the political theories. Iowa's track-record of picking winners has been mixed, but it almost always shapes the race. This year's results were a typical mixed bag of dashed expectations and surprising surges.
Here are a few things we noticed:
The GOP now has a three-man race, with valuable cards held by each of the top finishers in Iowa
Texas Sen. Ted Cruz's upset victory was a testament to his methodical strategy of winning over evangelicals, tea party conservatives and libertarians. Though New Hampshire's more moderate GOP will be tough for him, he has great opportunities to expand his coalition in South Carolina and other early voting states in the South, where arch conservatives are strong.
Donald Trump, though he loathes losing, always expected Iowa would be tough. Second place there, combined with his big lead in New Hampshire polls, has not yet knocked him off the pedestal. But it did dent his self-made image as a guy who never loses.
Florida Sen. Marco Rubio is the kind of third-place finisher who can act like he won the Super Bowl. His late spike put him within about 1% of Trump, something few thought possible. Now, he can make the best case to unite establishment supporters who do not believe Cruz or Trump are palatable nominees.
SIGN UP for our free Essential Politics newsletter >>
Tight finish a blow to Clinton
Hillary Clinton, the former secretary of State, and Vermont Sen. Bernie Sanders finished in a virtual tie, with both candidates claiming victory. Here's what it means. Clinton's hopes of cruising to the nomination are history. Sanders is favored to win the New Hampshire primary next week and can now make the case that he is a serious alternative. Clinton still has the advantage, particularly as the race moves to states with more minority voters, where she tends to do better.
The herd is thinning
Some dark horse candidates will wait until next week's contest in New Hampshire to call it quits. A few may even claim their sixth or seventh place finish gives them crucial momentum.
But the campaign is now effectively over for several of them.
On the Democratic side, say goodbye to Martin O'Malley, the former Maryland governor who has spent so much time in Iowa that he may soon need to re-register his car. He drew less than 1% and withdrew from the race Monday night.
Casualties in the GOP include two former Iowa caucus winners who were once again counting on the state's evangelical voters: former Pennsylvania Sen. Rick Santorum and former Arkansas Gov. Mike Huckabee, who also announced his withdrawal Monday. Ben Carson, the former neurosurgeon who led Iowa polls for months, fell to fourth place on Monday, making his days numbered as well. Carly Fiorina, the former Hewlett-Packard chief, will also run out of rationale soon, leaving the GOP with an all-male field.
Whither the establishment?
The evidence has been mounting for months. The establishment is losing and, especially on the Republican side, may not recover.
Clinton, who has been in the forefront of Democratic politics for a quarter century, fell into a tie with a self-described Democratic socialist from Vermont who has promised a political revolution.
On the Republican side, Cruz, who wears his pariah status in the U.S. Senate as a badge, and Trump, a reality television star and business mogul who has flouted nearly every tenet of political orthodoxy, won a combined 52% of the vote. Even as fourth-place finisher Carson faded, he still took 9%.
Establishment candidates are hoping for a comeback in New Hampshire. But that remains a big hurdle on the Republican side. Rubio, former Florida Gov. Jeb Bush, New Jersey Gov. Chris Christie and Ohio Gov. John Kasich won a combined 30% of the vote in Iowa. The four candidates are drawing less than 40% of the combined vote in New Hampshire, according to polling averages.
Super PACs aren't so swell
Most analysts predicted super PACs would play a huge role in the 2016 election. But Iowa showed why money has not, at least so far, bought political happiness.
Bush led all candidates in television ad spending in Iowa, with nearly $15 million, according to an analysis last week from SMG Delta, as reported by NBC News. All of that money came from Right to Rise, the juggernaut super PAC supporting his presidential bid. His vote in Iowa? 3%.
Cruz and his super PAC spent less than half as much ($6 million). That was good enough for the win. Trump, the reality star and business mogul, spent even less, $3.3 million, and took second place.
@noahbierman
For more, go to www.latimes.com/politics
ALSO:
This millennial illustrates why Iowa is a swing state
Everything you need to know about the Iowa caucuses and why they matter
From west to east, Iowa voters have starkly different realities and fears
---
Life is stressful. Our weekly mental wellness newsletter can help.
You may occasionally receive promotional content from the Los Angeles Times.