Newsletter: Our Thanksgiving edition
This week, we turn our attention to Thanksgiving, the biggest meal of the year, the cook's holiday, a day many of us spend cooking and most of us spend around the communal table. It is in 12 days, so if you haven't ordered your turkey, maybe do that. We also have a pie-buying guide, a LOT of traditional recipes — including a very, very easy turkey recipe — plus some new ones from the four of us here at the Food section. Here's a map to our Thanksgiving recipes, with more coming in the days ahead.
Speaking of the days ahead, a reminder that our annual Cookie Bake-off is happening and that our holiday Gift Guide is out (cookbooks! bread clubs!). And if you want a break from all this holiday stuff, this week Jonathan Gold considers Valentino, or rather reconsiders it, as Piero Selvaggio's temple to Italian cuisine is midway through its fourth decade. Or do both, and plan your holiday menu over a plate of grilled squid with fregola and a bottle of excellent wine.
AN ITALIAN CLASSIC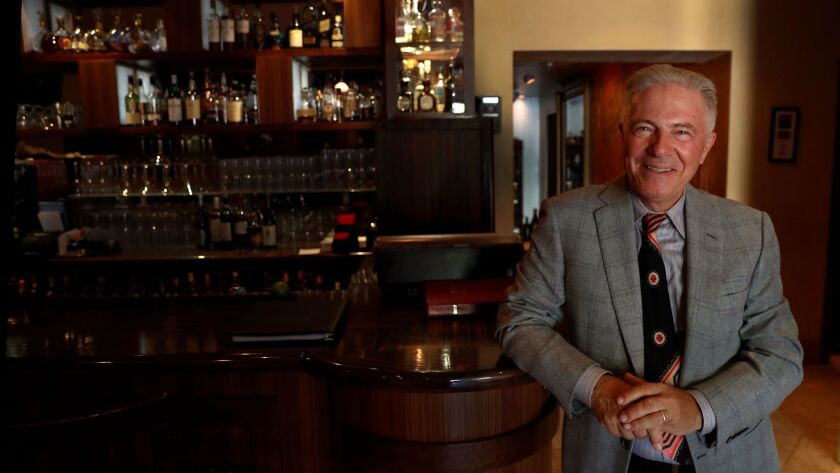 Lately there's been a renaissance of Italian restaurants in this town, with Rossoblu, Felix and Cosa Buona, among others, joining the already pretty great list of regional restaurants (Bestia, Angelini Osteria, Mozza, etc.) Through it all, there's been Piero Selvaggio's Valentino, a temple to Italian cuisine in Santa Monica that turned 45 this year. Jonathan considers its influence and its current kitchen.
THE EASIEST TURKEY EVER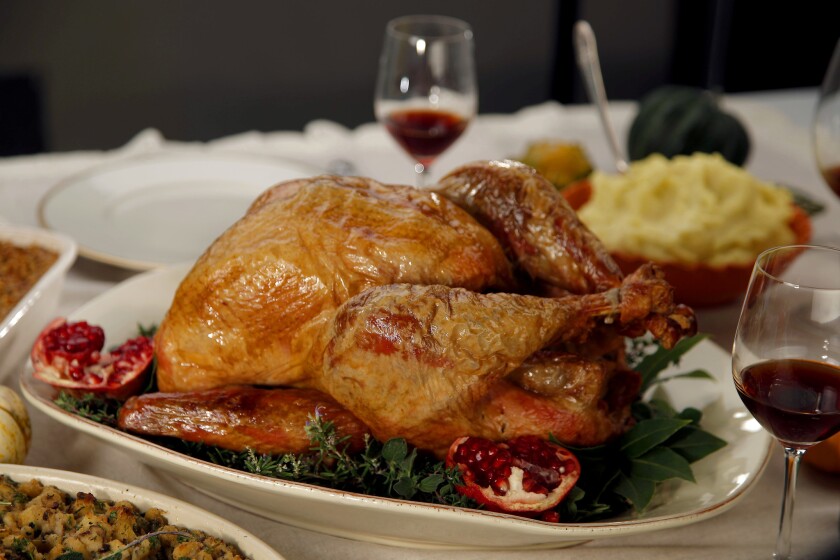 The roast turkey is a Thanksgiving sine qua non, but it can be a days-long undertaking, with all that brining or salting, stuffing and basting. So this year we thought we'd do the barest minimum possible (put the bird in a hot oven, take it out two hours later) and see what happened.
35 HOLIDAY SIDE DISHES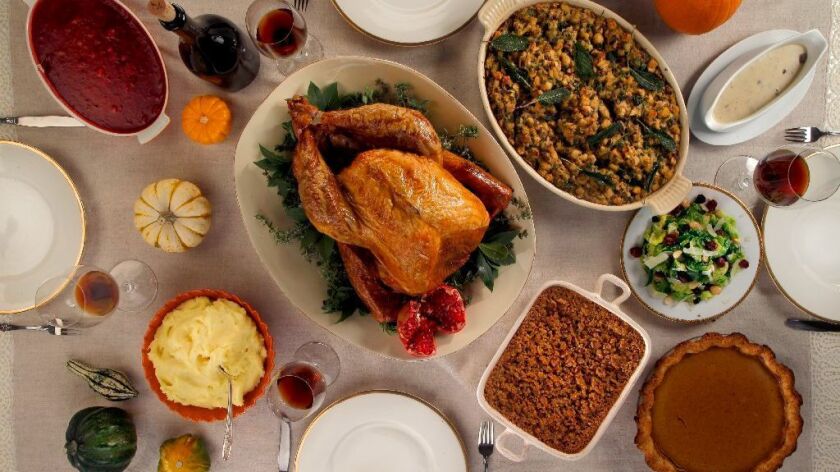 Other than the turkey, the Thanksgiving menu is a jigsaw of side dishes, a list of classic recipes that you can endlessly riff on. This year Test Kitchen director Noelle Carter catalogs seven traditional dishes, and gives five versions for each. From brown butter mashed potatoes to Brussels sprout salad to, of course, pumpkin pie.
ICE CREAM AT THE MALL
Deputy Food editor Jenn Harris has ice cream news in her latest restaurant news column: Halo Top, the cult low-calorie ice cream, is opening its first-ever shop, at the Westfield Topanga. Mall food, of course, is not what it used to be (see: Eataly, Dominique Ansel, etc.).
OUR THANKSGIVING RECIPES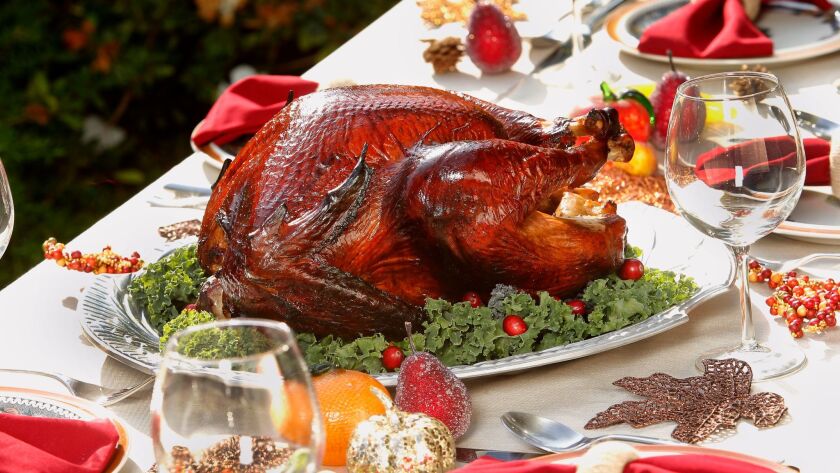 This year, we bring some favorite recipes from our home kitchens to the table — a creamed leek dish from Jonathan by way of Paula Wolfert, a sticky rice cake dish via Jenn's grandmother, Noelle's favorite smoked turkey and my mother's apple crisp. Because, as Jonathan writes, "when you are the cook at Thanksgiving, no matter where your sentiments may lie, family and friends are drawn toward the center of your world."
Our Holiday Cookie Bake-off is back! Got a great holiday cookie recipe? Submit your recipe, plus an essay and photo or video by Nov. 25, to latimes.com/bakeoff. We'll take the top 20 vote-getters and narrow them down to our top 5, which we'll bake in our Test Kitchen. The five finalists will be invited to our Test Kitchen and their recipes will be featured in the Saturday section in December.
Jonathan Gold's 101 Best Restaurants, the authoritative annual guide to local dining, is online for subscribersand now features his 2017 Best Restaurants. If you didn't get a copy of the booklet, you can order one online here.
Goldbot: You can now talk to Jonathan Gold any time you want — or at least the robot version of him that now lives on Facebook Messenger. You can ask Goldbot for a personal restaurant recommendation based on location, type of food or price. The bot will also deliver Jonathan Gold's latest reviews straight to your device.
The Daily Meal, the food and drink website under the editorial direction of Colman Andrews, is now one of our partners. Check out its 101 best pizzas in America and other stories, recipes and videos.
Check us out on Instagram @latimesfood
Check out the thousands of recipes in our Recipe Database.
Feedback? We'd love to hear from you. Email us at food@latimes.com.
---