Newsletter: A Thanksgiving of excess, sheet pans and cans
Happy Saturday. Thanksgiving is in 12 days, and if you haven't already planned your feast, well, it's probably time. To help with that, we have stories and suggestions, tips — and lots of recipes. If you're wanting something a little less traditional, chef Sang Yoon tells us about his game plan for the holiday, which has evolved over the years from a traditional Americana menu to something that he calls Sangsgiving, and which involves no turkey at all.
If you're wanting traditional but maybe less labor-intensive, we tell you how to do the whole thing, or most of it, on sheet pans. Sure, your turkey will be a bit less Norman Rockwell, but it's a super fun way of orchestrating the menu. As for the pie, we advocate for opening a can or two of pumpkin and focusing your attention on a good crust instead of puréeing your own pumpkin. In other news, we have stories about a new ramen shop and the retirement of the woman who helped define farmers markets in this city. Enjoy your weekend.
SANGSGIVING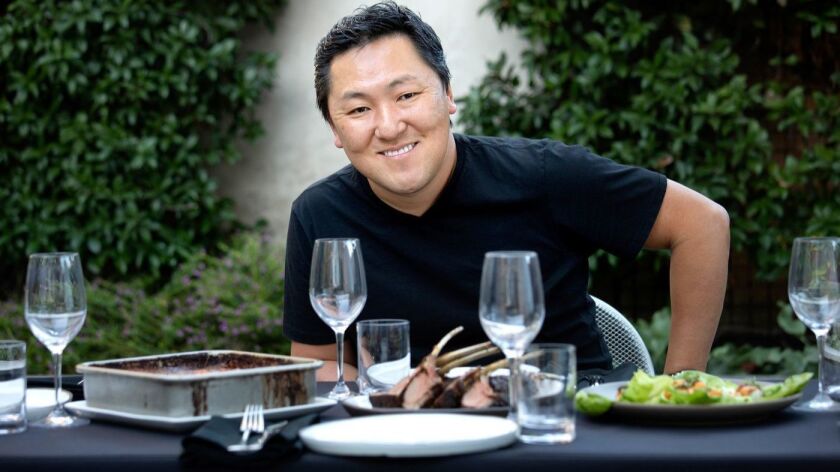 Growing up in a Korean immigrant household, Sang Yoon remembers Thanksgivings devoted to purposeful feasts of turkey and the traditional American fixings — even though no one seemed to really like the food. As an adult and a chef (Lukshon, Father's Office), he now hosts Sangsgivings, for which he cooks feasts devoted to luxury and seasonal excess: no turkeys, no stuffing, but rather caviar, Champagne, oysters and Sichuan-spiced lamb.
A SHEET PAN FEAST
If you want a slightly more traditional Thanksgiving, Noelle has a time-saving take on the turkey dinner: This year, she's cooking it all on sheet pans. This makes for a quicker, easier, if a bit more horizontal feast. She spatchcocks the bird, loads one pan with Brussels sprouts and pears, another with potatoes, and rotates it all through the oven.
IN PRAISE OF CANS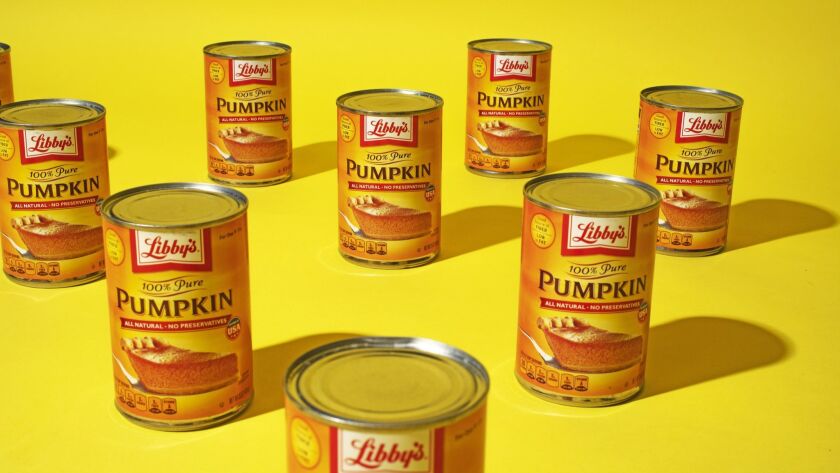 Loading up on gorgeous produce at your local farmers market in the days before Thanksgiving is undeniably fun, but maybe leave the Cinderella pumpkins on the front step and opt for the canned stuff for pumpkin pies. I polled a few dessert experts, who happily agree that canned pumpkin (or squash) purée is not just an enormous timesaver, but also often yields more reliable pies.
RAMEN TIME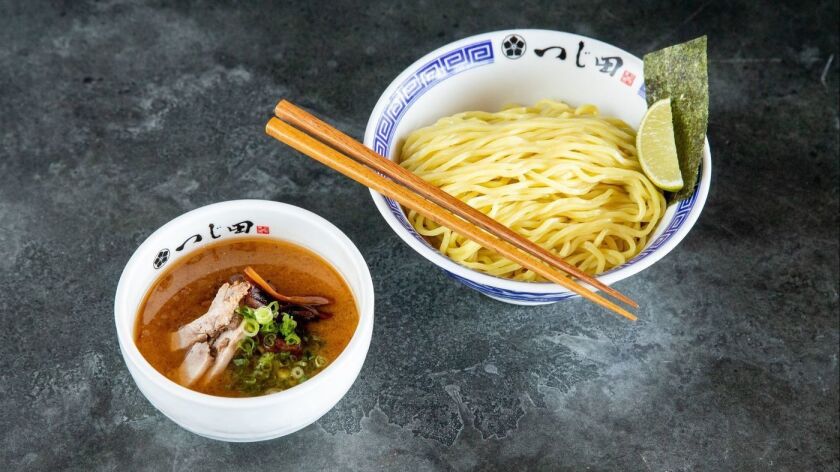 Need a break from holiday planning? A bowl of ramen can soothe more than hunger. As Hadley reports, ramen and tsukemen specialist Tsujita has opened a new outpost. Tsujita Noodle Production is now serving ramen, tsukemen (dip ramen) and dan dan noodles on Fairfax Avenue. In other news: Daddy's Chicken Shack and Paperboy Pizza have opened; CJ Jacobson's Girasol has closed.
MARKET REPORT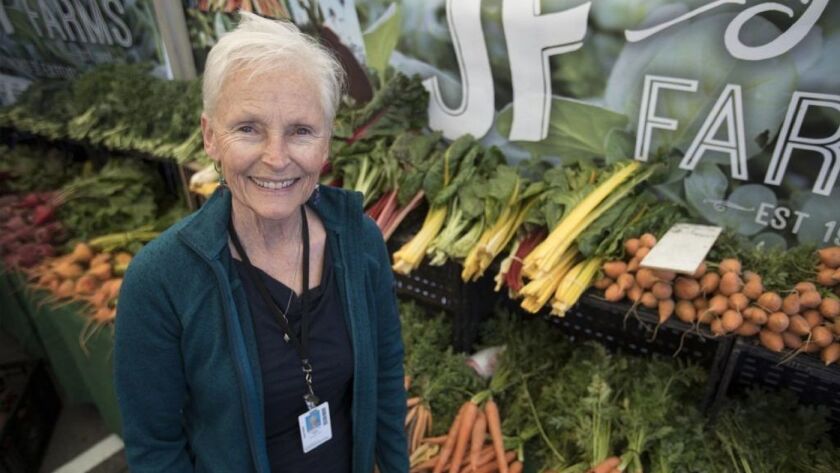 Laura Avery, the longtime manager of the Santa Monica farmers markets, is retiring after 36 years. When she began, the landmark Wednesday market was just a year old. In her long career she helped transform not only her market, but the whole concept.
Check us out on Instagram at @latimesfood.
And don't forget the thousands of recipes in our California Cookbook recipe database.
Feedback? We'd love to hear from you. Email us at food@latimes.com.
---