Newsletter: Essential California: A federal investigation into USC's handling of complaints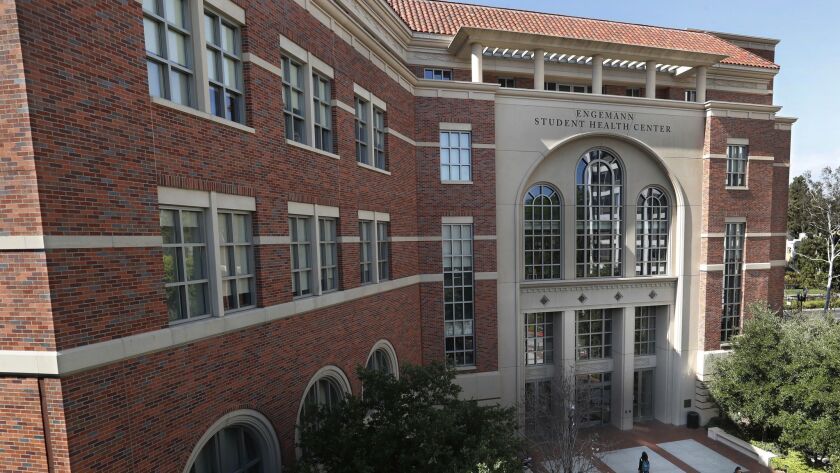 Good morning, and welcome to the Essential California newsletter. It's Tuesday, June 12, and here's what's happening across California:
TOP STORIES
The U.S. Department of Education announced Monday that it has launched an investigation into how the University of Southern California handled misconduct complaints against a campus gynecologist, the latest fallout in a scandal that has prompted the resignation of USC's president, two law enforcement investigations and dozens of lawsuits. In revealing the inquiry by the department's Office of Civil Rights, officials rebuked USC for what they alleged was improper withholding of information about Dr. George Tyndall during a previous federal investigation. Los Angeles Times
Big immigration change
Atty. Gen. Jeff Sessions has ordered immigration judges to stop granting asylum to most victims of domestic abuse and gang violence, a move that would block tens of thousands of people, especially women, from seeking refuge in America. The decision, which immigration advocates are sure to aggressively fight, came as Sessions seeks to use the authority of his office to sharply change U.S. immigration law to make it less friendly to asylum seekers. Los Angeles Times
-- What's behind the family separation gambit by the Trump administration? Los Angeles Times
-- An abandoned boat that may have been used for human smuggling was discovered Monday morning on a beach in Orange County. Los Angeles Times
-- "Sanctuary" state laws could play a major role in California's November election and determine whether Democrats flip the House. San Diego Union-Tribune
-- For refugees, California is no longer a land of opportunity. San Francisco Chronicle
Escapism meets reality
Death, destruction, mayhem, heavy metal and promises of "badass demons" — the video game marketing extravaganza that is the Electronic Entertainment Expo (E3) struck some familiar chords as events got underway over the weekend. But even this escapist-celebrating medium can't escape the realities of life in 2018. Los Angeles Times
Get the Essential California newsletter »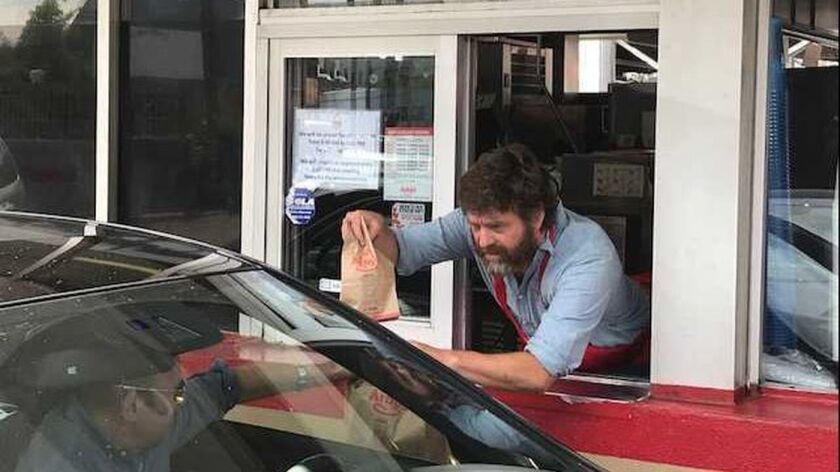 L.A. STORIES
Mystery man: Drawn to a rare open seat in a diverse, well-to-do corner of Orange County, 17 candidates placed their names on the ballot to replace Rep. Ed Royce (R-Fullerton). Six of them were Democrats and, until recently, Herbert H. Lee didn't stand out among them. A closer look at this mystery candidate. Los Angeles Times
Viewing parties: A guide to watching the World Cup in L.A. L.A. Taco
On the lookout: High surf has Southern California lifeguards on edge. Los Angeles Daily News
History lesson: How did they build a road around the Palos Verdes Peninsula? It took one big blast. Daily Breeze
CRIME AND COURTS
Plea deal brewing? Federal prosecutors have filed new charges against a Glendale narcotics detective suspected of maintaining ties with the Mexican Mafia and Armenian organized crime in a move that signals the two sides are negotiating a plea deal. Los Angeles Times
Found: A Kirtland Air Force Base officer with top security clearance who disappeared 35 years ago has been found in California. The Air Force Office of Special Investigations said in a news release this week that William Howard Hughes Jr. was apprehended at his home after a fraud investigation involving a fake identity he had been using. Associated Press
POLITICS AND GOVERNMENT
Blue tide: In traditionally red Orange County, Democrats have been making inroads. Will it be enough to capture these crucial U.S. House seats? Los Angeles Times
What's the message? Can Hollywood help the Democrats battle President Trump? Politico
The mayor muses: Former L.A. Mayor Antonio Villaraigosa's loss is not slowing down his successor's bid for president in 2020. Eric Garcetti explains what happened. New York Times
Stepping down: Inder Verma, a star researcher at the Salk Institute, gave his "unconditional resignation" after an investigation into his conduct, the institute said Monday. San Diego Union-Tribune
Still waiting: More slowdowns in extending BART in the South Bay. Mercury News
CALIFORNIA CULTURE
Juicy story: On a recent weekday morning, Zach Galifianakis manned the drive-through window at the Arby's on Sunset Boulevard, handing out roast beef sandwiches to television academy members who had exclusive run of the place for an Emmy event promoting the FX comedy series "Baskets." Los Angeles Times
New approach: Laurene Powell Jobs is trying to reinvent what philanthropy can do. Her influence is being felt from the schools of Oakland to the newsrooms of Washington, D.C. Washington Post
It's a fight: Elon Musk's Tesla Inc., the only large-scale car manufacturer in California, argues that doing business in the state is hard enough without a fast-developing labor regulation backed by organizations that want to unionize its Fremont plant. Los Angeles Times
A show-runner speaks: Jokes from "The Simpsons" that never quite made the light of day. The New Yorker
Perspective: What the Golden State Warriors' win really means. Sacramento Bee
Doing the math: California's mobile home shortage. Press-Enterprise
CALIFORNIA ALMANAC
Los Angeles area: Sunny, 83, Tuesday and Wednesday. San Diego: Sunny, 74, Tuesday. Sunny, 76, Wednesday. San Francisco area: Sunny, 71, Tuesday. Sunny, 73, Wednesday. Sacramento: Sunny, 100, Tuesday. Sunny, 99, Wednesday. More weather is here.
AND FINALLY
Today's California memory comes from Judy Singer:
"I was born in San Diego after the Great Depression. San Diego in those days had been rated as an area where retirees lived, the military base was there, and best of all was the weather. You couldn't beat the weather. San Diegans would rave about how San Diego had the best climate in the world. Having since lived in other states, I can believe this. In those days it was a great place to live, but real estate prices have escalated. For instance, my parents' two-bedroom, one-bath, 1,600-square-foot house sold for $1 million not long ago. My parents paid $14,000 for this house in 1950! As a former San Diegan, I don't believe a lot of us realized how good we had it in San Diego until time marched on."
If you have a memory or story about the Golden State, share it with us. Send us an email to let us know what you love or fondly remember about our state. (Please keep your story to 100 words.)
Please let us know what we can do to make this newsletter more useful to you. Send comments, complaints and ideas to Benjamin Oreskes and Shelby Grad. Also follow them on Twitter @boreskes and @shelbygrad.
---