Editorial: Ending L.A.'s teachers' strike would be easier if Sacramento bothered to get out of its seat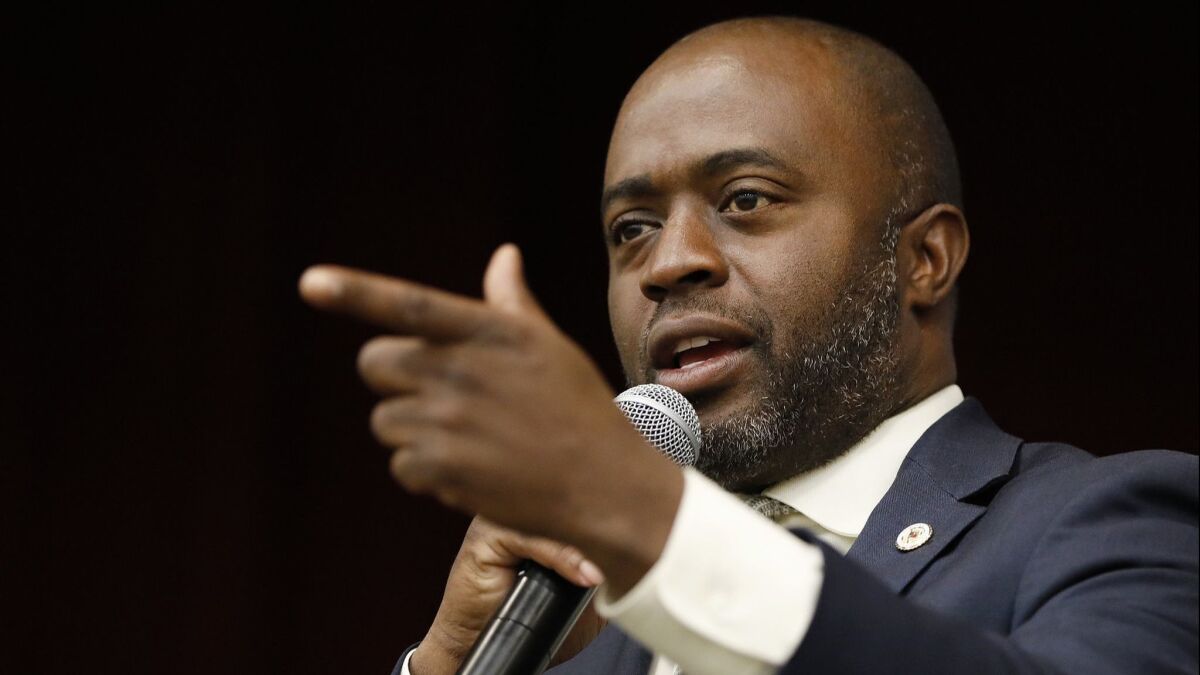 Monday unfolded as exactly the sort of day that we'd hoped wouldn't happen. Frustrated teachers picketed Los Angeles Unified schools in the cold rain. Students who didn't stay home were walking the line in sympathy, or, if they showed up for classes, were corralled in auditoriums and gyms, often learning nothing. One high school had the students view "Black Panther" — the superhero movie, not a documentary about the political organization.
Now the question is how to avoid repeating scenarios like this for days on end.
In theory, the two sides are in close agreement. They're roughly half a percent away on pay. They both say the district should lower class sizes and provide more counselors, nurses and librarians to the extent it can afford. The main disagreement is in that last phrase: When it comes to the district's finances, which should be the most easily determined aspect of negotiations, the two sides seem unable to agree on an objective reality.
This should be the place where the state's elected officials step in. Gov. Gavin Newsom's informal talks with both sides over the weekend produced no results, and if new Supt. of Public Instruction Tony Thurmond has been involved at all, his efforts haven't been visible. He certainly hasn't made use of his bully pulpit to call on the two sides to take all measures to avert a strike.
Enter the Fray: First takes on the news of the minute »
Intervention at this higher level is needed. More than that, Newsom and Thurmond are both seen as allies of teachers unions. Their interpretation of the district's financial situation and their pressure for the strike to end should carry some weight with United Teachers Los Angeles.
Newsom's statement Monday on the strike wasn't much help. He points out that he has proposed extra funding for education, but as he knows, it hardly begins to cover the kind of hiring needed in L.A. Unified and throughout the state.
Where Newsom and Thurmond might be persuasive is in pointing out the realities of L.A. Unified finances and pledging to search for new revenue streams that would bring California's school financing in line with where it should be. In addition, they could pledge to bring more scrutiny to charter schools and their effects on traditional public education, a statewide issue that's important to the union. They also should urge the district and union to reach an agreement that might not immediately give UTLA what it seeks, but that dedicates any additional funding the district receives over the next couple of years to UTLA priorities.
Such an agreement would provide a legacy for schools, instead of a sad disruption to public education for L.A.'s students.
Follow the Opinion section on Twitter @latimesopinionand Facebook
---
Life is stressful. Our weekly mental wellness newsletter can help.
You may occasionally receive promotional content from the Los Angeles Times.