Cardinal sins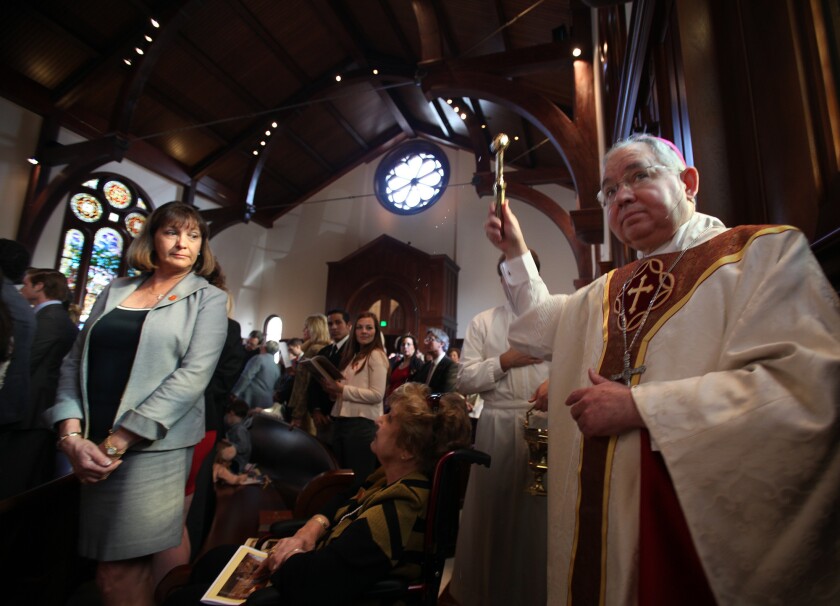 Not only did the Roman Catholic Archdiocese of Los Angeles fail to protect children from pedophile priests, but its leaders, including Cardinal Roger M. Mahony, subsequently sought to protect its reputation by covering up cases of sexual abuse and shielding priests from the arrest and prosecution they deserved. The archdiocese then spent more than a decade fighting to keep that coverup from being revealed in court.
What is most horrible about the facts in the paragraph above is that they come as a surprise to almost no one. The archdiocese's malfeasance has been alleged for a long time, but only now is the full scope of its culpability in the sex abuse scandal being confirmed. On Thursday, Archbishop Jose Gomez, under court order, released tens of thousands of pages of confidential personnel files of 122 priests accused or convicted of molesting children. Calling the behavior described in the records "terribly sad and evil," Gomez also relieved Mahony of his public duties, which apparently means little more than canceling his confirmation schedule. Mahony will remain a "bishop in good standing in the Archdiocese of Los Angeles," Gomez said Friday, "with full rights to celebrate the holy sacraments of the church and to minister to the faithful without restriction."
Gomez's actions and apologies aren't enough, not given the fierce legal battle the church has waged over the last decade to protect itself. The release of the files last week with priests' names unredacted marked the end of an effort that began years earlier when the church advanced a frivolous argument to protect communication between a priest and his bishop as privileged and protected by the 1st Amendment. Fortunately, lower courts rejected that argument and the U.S. Supreme Court refused to entertain it.
Gomez and the Vatican clearly hope to put this scandal behind them and to portray it as a horror from a bygone era, something along the lines of the Spanish Inquisition. But the clergy sex abuse scandal is not, in fact, so very bygone. The church fought until the bitter end to protect pedophile priests rather than the children who were victimized, to protect the institution rather than those who put their faith in it. It defended Mahony and Msgr. Thomas Curry, his top advisor on sex abuse cases, rather than concede the right of victims to know the truth.
The release of the records and the rebuke of Mahony is only a start. If the church hopes to rebuild trust and seek real forgiveness, it must move beyond apologies and explain the lack of consequences for not only the priests who abused children but also those higher-ups who helped conceal the truth for so long.
---
A cure for the common opinion
Get thought-provoking perspectives with our weekly newsletter.
You may occasionally receive promotional content from the Los Angeles Times.