Readers React: When you eat meat, you're consuming a lot worse than just a side of guilt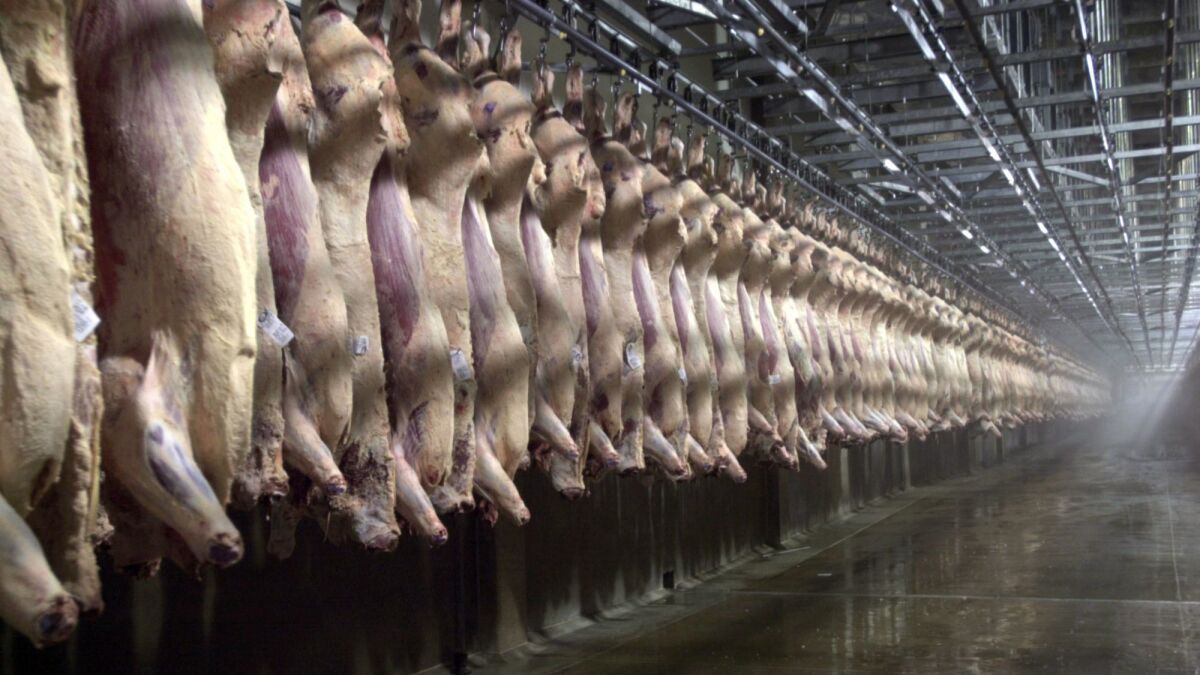 To the editor: All animals raised for food, including free-roaming, organically raised ones, go through filthy, inhumane slaughterhouses. Here is a small sampling of what U.S. Department of Agriculture inspectors are saying in affidavits submitted through the Government Accountability Project, a whistleblower advocacy organization:
"On numerous occasions I witnessed [company inspectors] fail to spot abscesses, lesions, fecal matter, and other defects that would render an animal unsafe or unwholesome."
"I don't eat chicken anymore. I won't eat it. I won't allow it in my house."
"It's not whether or not people are going to eat [fecal matter] — they are. It's just how much."
Anyone not pulling for "clean meat" — which is grown in a laboratory — isn't paying attention to the facts.
James Corcoran, Santa Fe, N.M.
..
To the editor: As a 40-year vegetarian, the coming of "clean meat" is most exciting and most assuredly not something that I would have dreamed that I would see in my lifetime.
The question of semantics — livestock farmers want the federal government to prevent the product from being called "meat" — should be a moot one. Originally, the word meant "food" (as in nut meats), and it is the purveyors of animal flesh who actually usurped the term to mean dead and decaying animal bodies.
A huge shout-out to the Times editorial board for this great and informative take on whatever this new product is called, and how it will save millions of animals from unspeakable torture.
Jayn Meinhardt, Cincinnati
Follow the Opinion section on Twitter @latimesopinion and Facebook
---
Life is stressful. Our weekly mental wellness newsletter can help.
You may occasionally receive promotional content from the Los Angeles Times.