Readers React: Does City Hall really believe Elon Musk can solve L.A.'s traffic problems so quickly?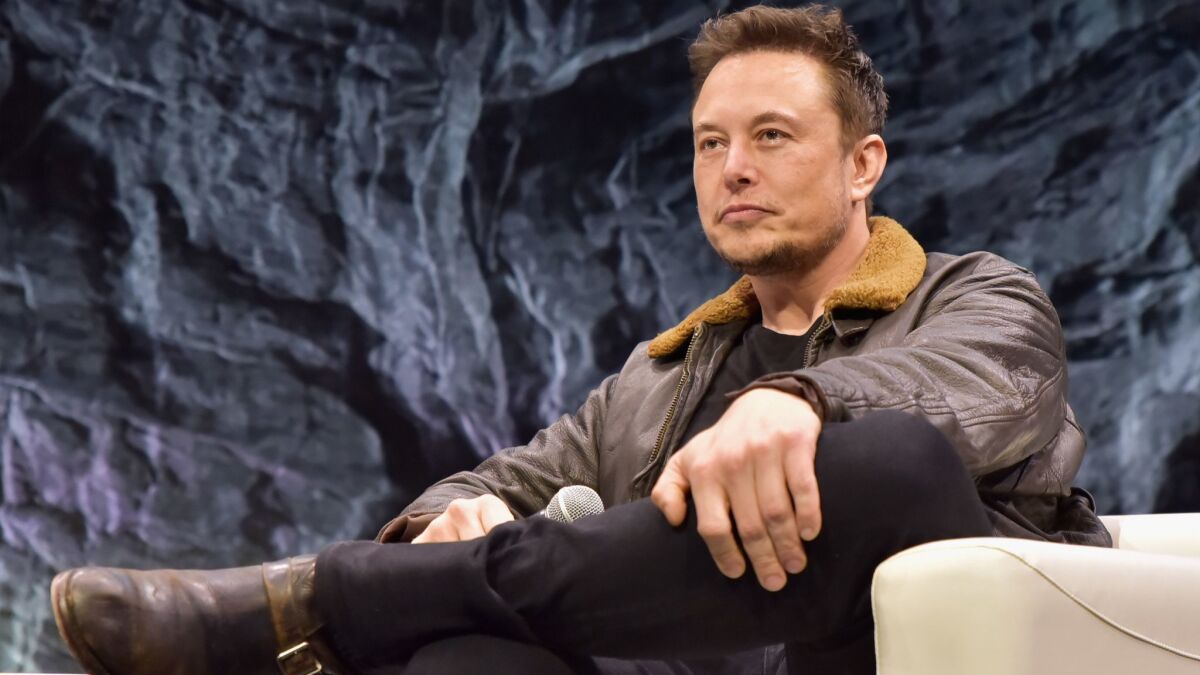 To the editor: I remain of the belief that Elon Musk is one of the greatest innovators of the modern era.
However, while SpaceX seems to work well (for government work), my question is this: Will the fast-tracked, technology-testing tunnel being built by Musk's Boring Co. proceed as well, and as quickly, as the Los Angeles City Council's public works committee hopes? Or will we see an underground version of the Tesla Model 3, with its seemingly never-ending hiccups and sticker-price add-ons? Or will it come to fruition as well as Musk's Nevada Gigafactory, where success is always just around the corner? ("Los Angeles could fast-track Elon Musk's first tunnel project in West L.A.," April 18)
I am convinced that, notwithstanding the beauty and drivability of Musk's Tesla Model S and his (generally) returnable and reusable rocket stages, Musk has a sucker list that Bernie Madoff would envy.
Charles Ruebsamen, Rancho Cucamonga
..
To the editor: I was heartened to read your coverage of the heroism of Southwest Airlines Capt. Tammie Jo Shults in calmly and safely landing a crippled Southwest airplane with 149 people on board. But I was disappointed and angry that the news article regarding her admirable feat was buried in the Business section — and on Page 3, not the section's front page.
Meanwhile, there was an article on the front page of your newspaper regarding Musk's tunnel project receiving a break on local environmental law. I'm curious: How is the tunnel project update more newsworthy than the actions of a pilot in averting an aviation disaster?
Just what level of heroism does a woman need to exhibit before the L.A. Times will provide front-page news coverage?
Catherine Watson, La Cañada Flintridge
Follow the Opinion section on Twitter @latimesopinion and Facebook
---
Life is stressful. Our weekly mental wellness newsletter can help.
You may occasionally receive promotional content from the Los Angeles Times.