Readers React: Want to learn poker? Beware the serious risk of gambling addiction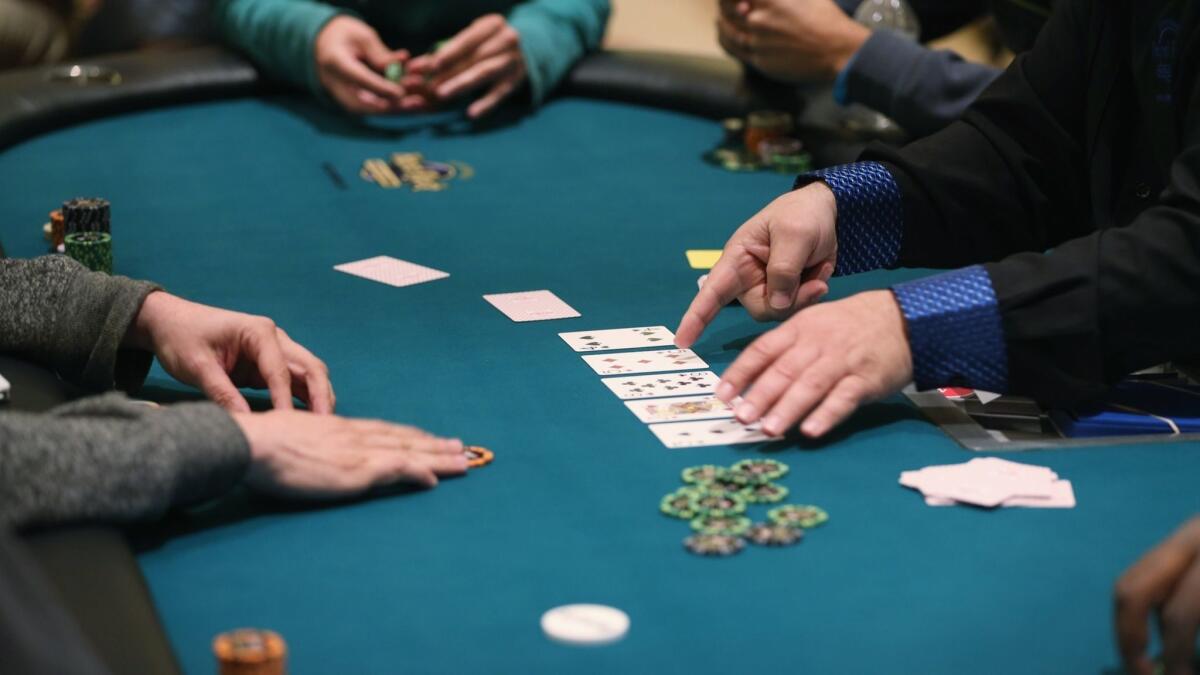 To the editor: As the parent of a young man who was introduced to poker in high school, I feel Gerrie Schipske should have given more than a passing mention to the risk of addiction.
My son was nearly finished with his doctorate program in mathematics when he was asked to leave — not because of poor grades, but because his irresistible craving to play poker caused him to lie to and behave irresponsibly toward his professor mentor.
Our family life has been destroyed by this addiction. We have tried Gamblers Anonymous and private therapy, both of which he refuses to attend. My son's debt is close to $70,000.
Psychiatrists will tell you that poker is one of the hardest addictions to overcome and affects the same part of the brain that reacts to heroin or alcohol. In fact, alcohol use often goes hand in hand with poker. As any of the members of the local Gamblers Anonymous will say, you will lose everything — not just a game, but also your family, your home and your friends.
Susie Frank, Woodland Hills
..
To the editor: Schipske writes that poker "is a way to practice taking risks, size up your own strengths and manage money," and she is correct. I have been betting on horse races (similarly a game of skill) for 57 years, and it has taught me all of that.
This biggest truth is that there is no end to learning a subject. I expect to be learning about playing the races on my death bed. Educators should teach us to learn as if we were going to live forever.
Those who want to learn how to play poker or the races should commit to studying for the rest of their lives — because they will be betting against people like me.
Joe Colville, Torrance
Follow the Opinion section on Twitter @latimesopinion and Facebook
A cure for the common opinion
Get thought-provoking perspectives with our weekly newsletter.
You may occasionally receive promotional content from the Los Angeles Times.