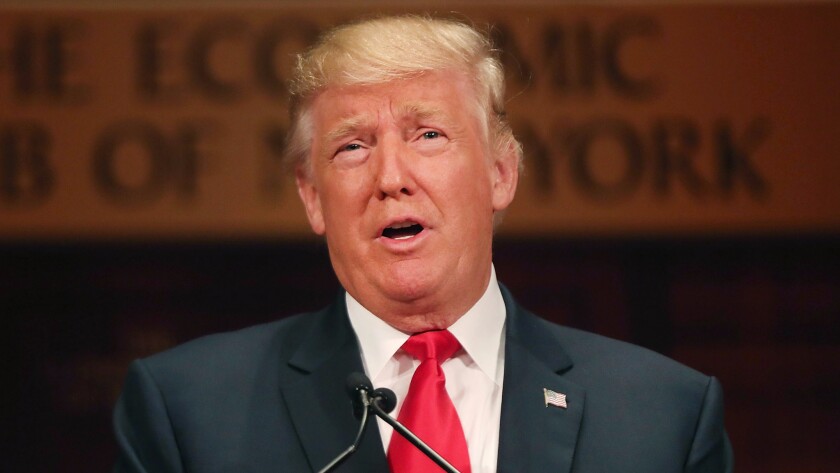 To the editor: We should not confuse high income/style of living with high reported "taxable" income. People who have very high/comfortable living styles often report meager levels of "taxable income."
To me, it's little wonder Trump seems so reluctant to release those returns of his.
( "Trump revises his tax, growth plans," Business, Sept. 16)
Current audit, or minimized reported taxable income that would shock even his most ardent followers?
Greg Gabriel, Aliso Viejo
::
To the editor: About the only growth I could see in his plan was that of the federal deficit, which, in turn, will further balloon the national debt.
It is a plan riddled with assumptions. As with his failed business ventures, Donald Trump is relying on projections and assuming revenue goals will be met. It's a smoke and mirrors approach to budgeting.
Further, combined with his trade policies, it will fuel inflation, increase interest rates, explode unemployment and shrink the economy.
It's based on a lot of outmoded economic theory that long ago was discredited.
Michael Solomon, Canoga Park
Follow the Opinion section on Twitter @latimesopinion and Facebook
---