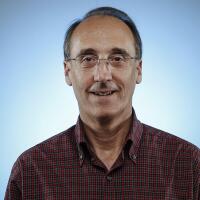 Barry Stavro
Barry Stavro is a former assistant sports editor who supervised the Los Angeles Times' coverage of the NBA, Clippers, Lakers, plus boxing and MMA, horse racing and motor racing, and that game known as futbol in the rest of the globe – soccer.
Latest From This Author
GALAXY TONIGHT VS. VANCOUVER WHITECAPS When: 7:30 p.m.

NEXT UP LAKERS VS. MEMPHIS When: Friday, 7:30 p.m. PST. Where: Staples Center.

LeBron James has a new coach.

So much for the Josh Smith experiment.

Kobe Bryant announced Sunday he will retire after this season, his 20th in the NBA.

Kobe Bryant announced his plans to retire in a poem posted Sunday on The Players' Tribune: Dear Basketball, From the moment I started rolling my dad's tube socks And shooting imaginary Game-winning shots In the Great Western Forum I knew one thing was real: I fell in love with you.

When: 8 p.m. Where: Avaya Stadium, San Jose. On the air: TV: UniMas; Radio: 980, 1330.

When: 6 PDT. Where: Toyota Stadium, Frisco, Texas.

When: 7:30. Where: StubHub Center. On the air: TV: TWC, TWC Deportes; Radio: 1330.

A rundown of some of the notable events that led to Tuesday's announcement that FIFA President Sepp Blatter will resign: December 2010: FIFA, soccer's governing body, awards Russia the 2018 World Cup and Qatar the 2022 World Cup.