Kobe Bryant's decline on the court has been very evident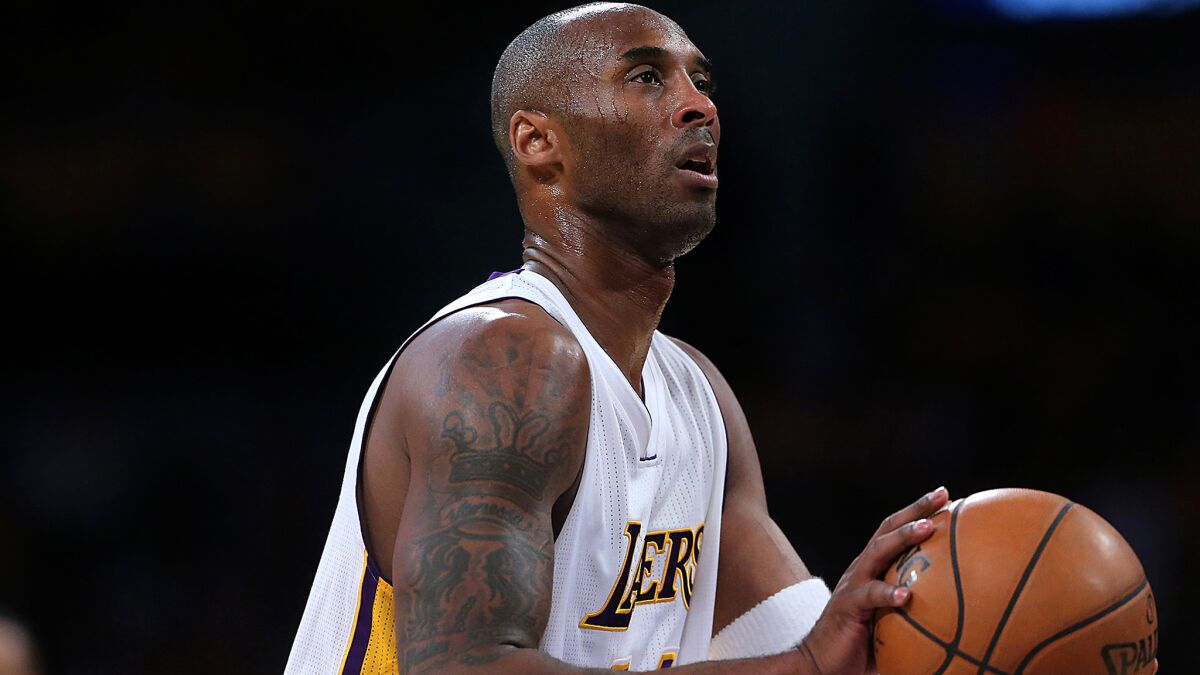 Kobe Bryant announced Sunday he will retire after this season, his 20th in the NBA.
Bryant has suffered Achilles' tendon, shoulder and knee injuries that prematurely ended his last three seasons, and at age 37 the decline in his play has been very evident this season.
Before Sunday's game, Bryant was shooting only 31.5% from the field this season and ranked 119th out of 119 eligible NBA players in field-goal percentage, just behind Denver rookie guard Emmanuel Mudiay (32.4%).
Bryant has also been attempting, and missing, more three-point shots than ever. Bryant ranked 106th out of 106 players in three-point percentage (19.5%) going into Sunday's game. He was never a three-point specialist -- his career percentage beyond the arc is only 33.1%. But he also never relied on threes, averaging only four attempts a game over his career, compared with 6.8 a game this season.
Another change has been a major drop in free throws. This season he gets to the line only 4.6 times a game, compared to 7.6 free-throw attempts a game over his career.
Bryant is averaging 15.7 points a game this season, tied for 44th in the league with Atlanta center Al Horford. Warriors guard Stephen Curry leads the league at 31.9 points a game.
These are all major declines for Bryant, who twice led the NBA in scoring, three times averaged at least 30 points per game over a season and averaged a career-high of 35.4 during the 2005-06 season.
One other statistic stands out. In Bryant's MVP season of 2007-08 his plus/minus on the court was an impressive +9.0; this season in his first 12 games, Bryant was -7.4.
All things Lakers, all the time.
Get all the Lakers news you need in Dan Woike's weekly newsletter.
You may occasionally receive promotional content from the Los Angeles Times.