The Times podcast: Sohla El-Waylly on cooking and appropriation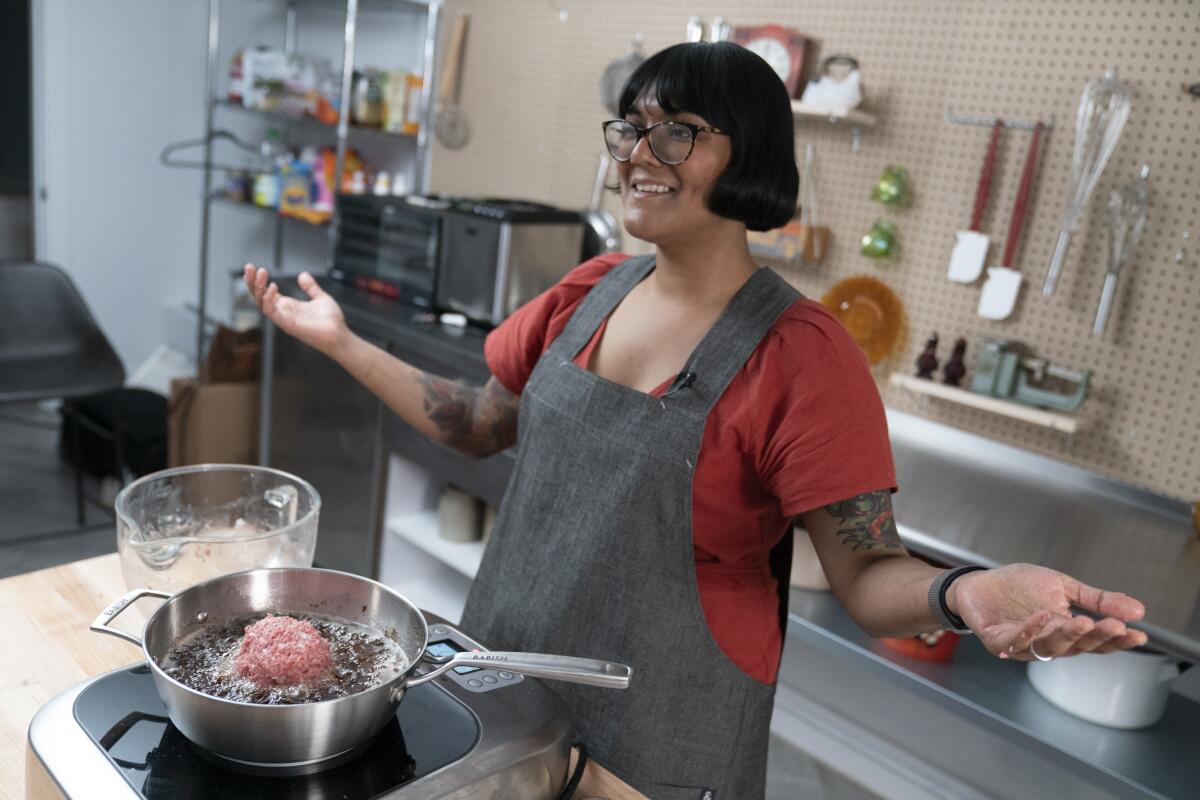 Listen to this episode of The Times:
Sohla El-Waylly is famous for her cooking videos for outlets like the History Channel's "Ancient Recipes," Bon Appetit's "Test Kitchen," and so, so much more. She also writes a column at Food52 and contributes to the cooking section at the other big-time Times newspaper (the one on the East Coast).
Today, we do another crossover episode with our sibling podcast "Asian Enough," where El-Waylly talks about food appropriation, her inspirations and much more.
Hosts: Johana Bhuiyan and Tracy Brown
Guest: Chef Sohla El-Waylly
More reading:
Babish expands as pandemic boosts YouTube cooking shows
Vulture: Going Sohla
About The Times
"The Times" is made by columnist Gustavo Arellano, senior producers Denise Guerra and Shannon Lin and producer Melissa Kaplan. Our engineer is Mario Diaz. Our editors are Lauren Raab and Shani O. Hilton. Our theme song was composed by Andrew Eapen.