Speculation picks up about Tillerson's departure as secretary of State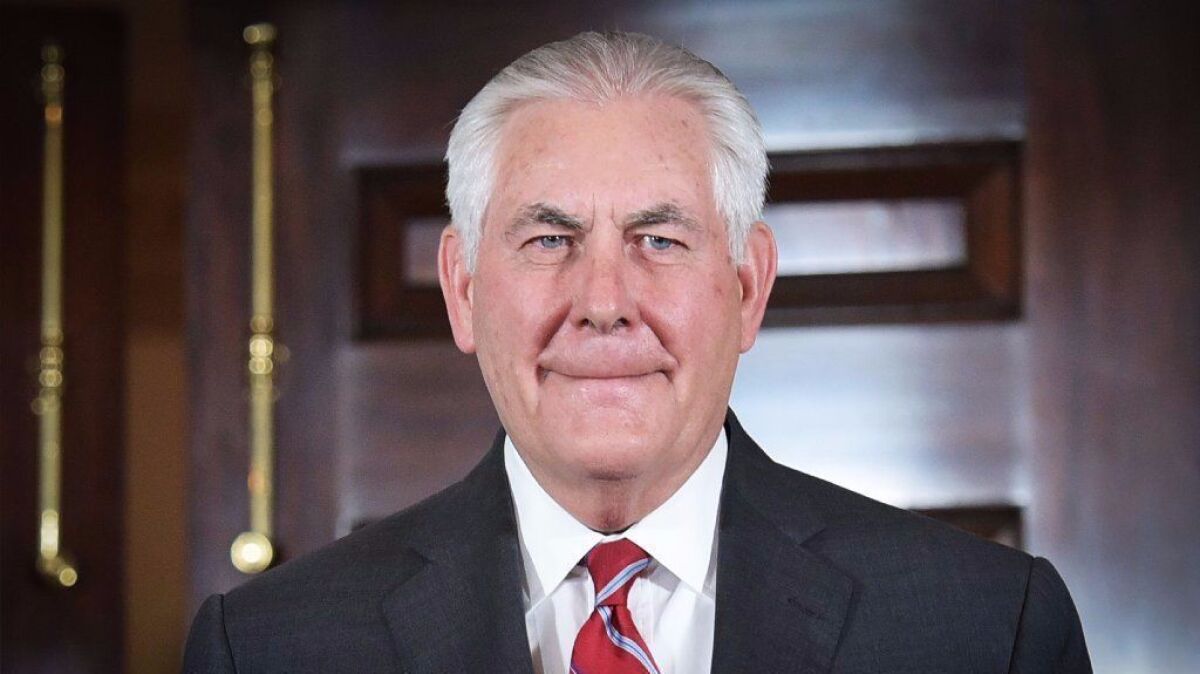 Speculation has circulated for weeks that Secretary of State Rex Tillerson is on his way out. He has publicly contradicted, and been contradicted by, his boss the president. He reportedly called President Trump a "moron" in a private meeting, and never denied that when asked by reporters.
Tillerson, 65, the former chief of ExxonMobil, has repeatedly said he has no plans to step down, while adding that he serves at the president's pleasure.
But tension between Foggy Bottom and the White House has not subsided. Thursday, the speculation kicked up again when the New York Times reported the White House had drawn up a plan for CIA director Mike Pompeo to replace Tillerson.
In addition to Pompeo, Nikki Haley, the former South Carolina governor who is now the U.S. ambassador to the United Nations, has been often discussed as a possible Tillerson's replacement. The hawkish Halley has seemed in sync with Trump on issues including Iran and the Middle East.
Tillerson, who took the Cabinet post with no government experience, has indicated he wanted to stay at least long enough to finish a State Department "redesign" that he is overseeing. That has been widely panned, however, for causing low morale in the agency and an exodus of talented diplomats.
Life is stressful. Our weekly mental wellness newsletter can help.
You may occasionally receive promotional content from the Los Angeles Times.