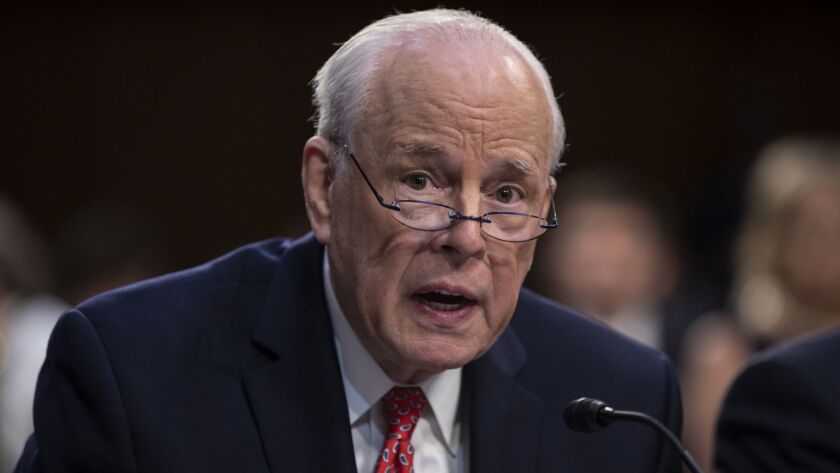 Former White House counsel and Watergate star witness John Dean says he'll be providing a House panel "some context" and comparison between investigations during President Richard Nixon's administration and that of President Donald Trump when he testifies today at 11 a.m. PDT.
Dean cooperated with prosecutors and helped bring down Nixon's presidency. He told CNN he'll tell the House Judiciary Committee "how strikingly like Watergate what we're seeing now, as reported in the Mueller report, is."
Dean says he'll focus on the question of obstruction of justice in his testimony.
House Democrats decided to call Dean after current White House counsel Donald McGahn declined to appear in front of the committee.
FULL COVERAGE: John Dean to testify — again — about possible presidential obstruction of justice »
---