GOP Reps. Rohrabacher and Walters lose ground in California House races in latest ballot count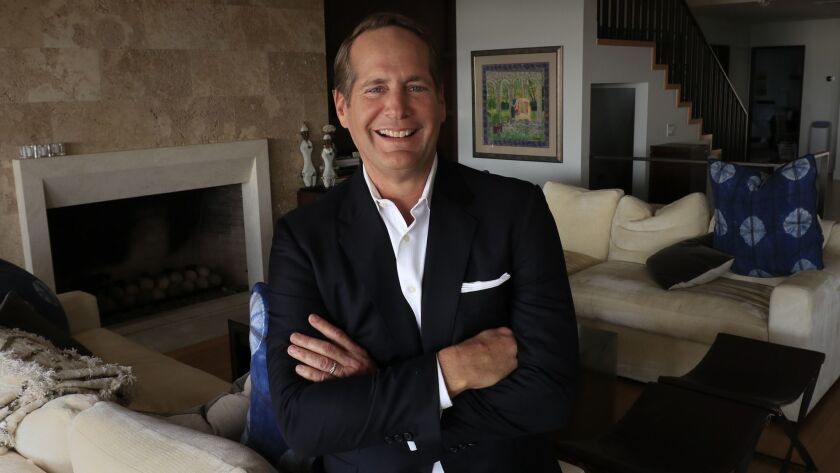 Democrats in two House races that remain too close to call in Orange County have gained substantial ground since the election on Tuesday, but tens of thousands of ballots have yet to be counted in each contest.
The 2,682-vote lead that Democrat Harley Rouda established on election night over Republican Rep. Dana Rohrabacher of Costa Mesa jumped to 4,756 votes late Wednesday when the Orange County Registrar of Voters updated its tally.
Another Republican, Rep. Mimi Walters, saw her 6,233-vote lead over Democrat Katie Porter shrink to 4,037 votes.
"From the standpoint of the final count, I would rather be Katie Porter than Mimi Walters today," said Porter strategist Sean Clegg.
Walters, who represents Irvine, Mission Viejo and Rancho Santa Margarita in the 45th Congressional District, is now ahead of Porter, 51% to 49%. But that edge is all but certain to narrow further, if not disappear. There are an estimated 70,000 to 90,000 more ballots to count in Walters' contest as well as Rohrabacher's.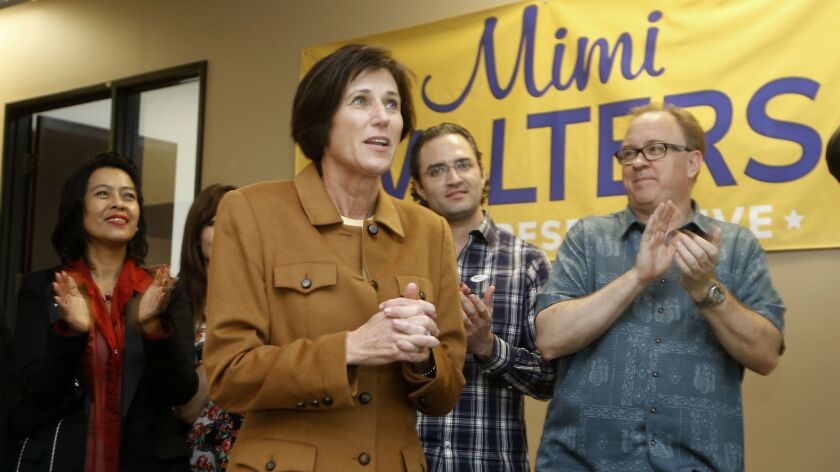 In the 48th Congressional District along the Orange County coast, Rouda is leading Rohrabacher, 51.2% to 48.8%.
Rohrabacher spokesman Dale Neugebauer said the congressman would have no comment on the ballot count until it's finished at the end of the month.
"We expected this to be a close race and that we might have to endure California's absurdly long ballot-counting process," he said.
Historical voting patterns show that ballots counted after election day skew strongly Democratic in California.
People in the habit of mailing ballots well before election day tend to be older white conservative Republican homeowners. Those who submit theirs later or use a provisional ballot at a polling station — when their eligibility must be verified — tend to be young or minority renters who prefer Democrats.
Republicans hold narrow leads in two other California congressional races with inconclusive results: Rep. Jeff Denham in the San Joaquin Valley's 10th Congressional District and Young Kim in the 39th, which includes Hacienda Heights, Fullerton and Brea.
County registrars have not updated the election night tallies in Denham's race against Democrat Josh Harder, and too few additional ballots have been counted to make a difference in Kim's contest against Democrat Gil Cisneros.
Twitter: @finneganLAT
---
Life is stressful. Our weekly mental wellness newsletter can help.
You may occasionally receive promotional content from the Los Angeles Times.