President Trump? Who's with him and who's against him
As Donald Trump gets closer to grabbing the GOP presidential nomination, national Republican leaders are under growing pressure to pick sides in the contest.
Here are some of those who have recently come out publicly, either for or against Trump's candidacy.
FOR TRUMP
Ben Carson
"I've come to know Donald Trump over the last few years. He is actually a very intelligent man who cares deeply about America...There are two different Donald Trumps. There's one you see on the stage and there's the one who's very cerebral, sits there and considers things very carefully. You can have a very good conversation with him. And that's the Donald Trump you're going to start seeing more and more of right now."
---
Gov. Chris Christie
New Jersey Gov. Chris Christie became the first governor and the first former candidate to endorse Trump. After a string of Super Tuesday victories this week, he declared this "is not a campaign. It's a movement."
---
Sen. Jeff Sessions (R-Ala.)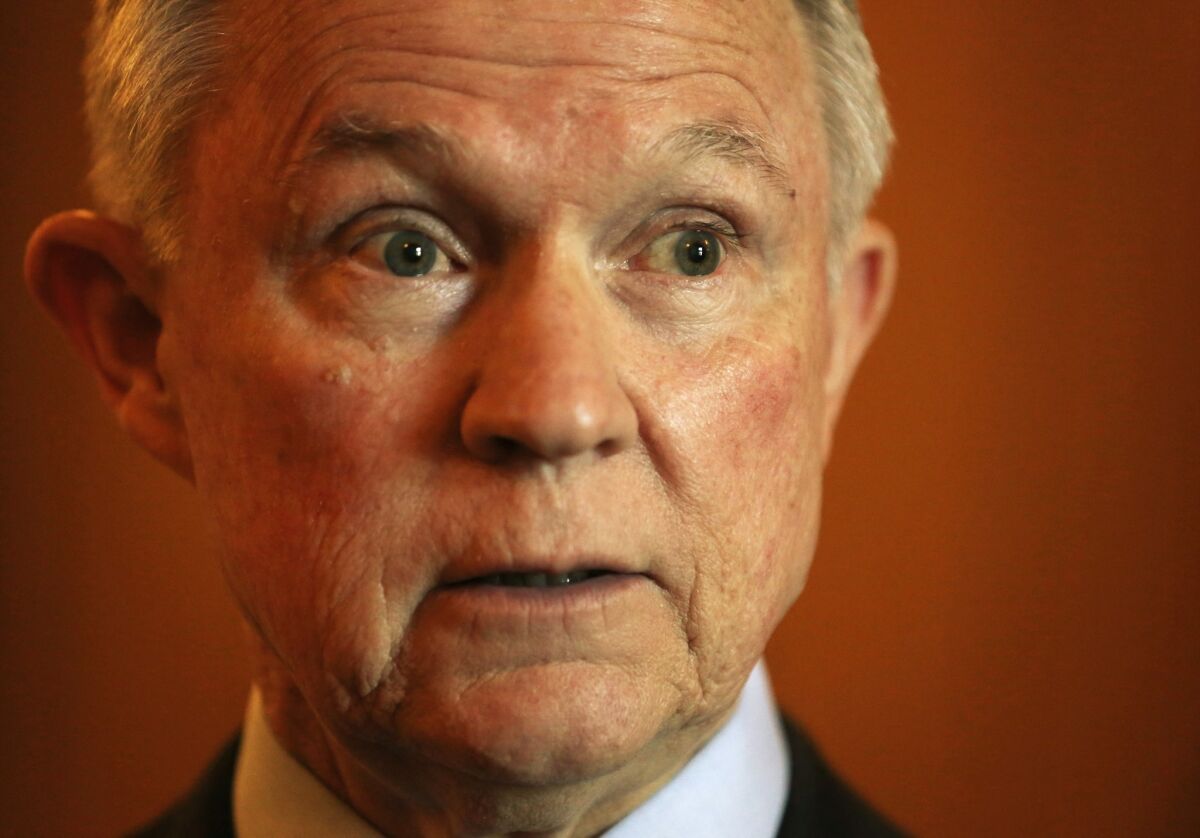 "This election is our last chance to save U.S. sovereignty and to end the domination of the political establishment over the interests of working Americans. ... We are nearing fast the point of no return. The people are hurting. Their wages are declining. ... Americans of all backgrounds and ethnicities, immigrant and U.S.-born, are crying out for leadership that puts their needs first. ... Mr. Trump is that leader."
---
Former Arizona Gov. Jan Brewer
Former Arizona Gov. Jan Brewer, who became nationally known for signing a 2010 bill that let police check people's immigration status, endorsed Trump on Saturday. "This may be our last chance to ensure our children grow up in a country with borders," she said in a statement released by the campaign.
---
Maine Gov. Paul LePage
Maine Gov. Paul LePage has made controversial comments about the NAACP and compared the Internal Revenue Service to the Gestapo. "I was Donald Trump before Donald Trump became popular, so I think I should support him since we're one of the same cloth," he told Boston radio host Howie Carr last week.
---
AGAINST TRUMP
Carly Fiorina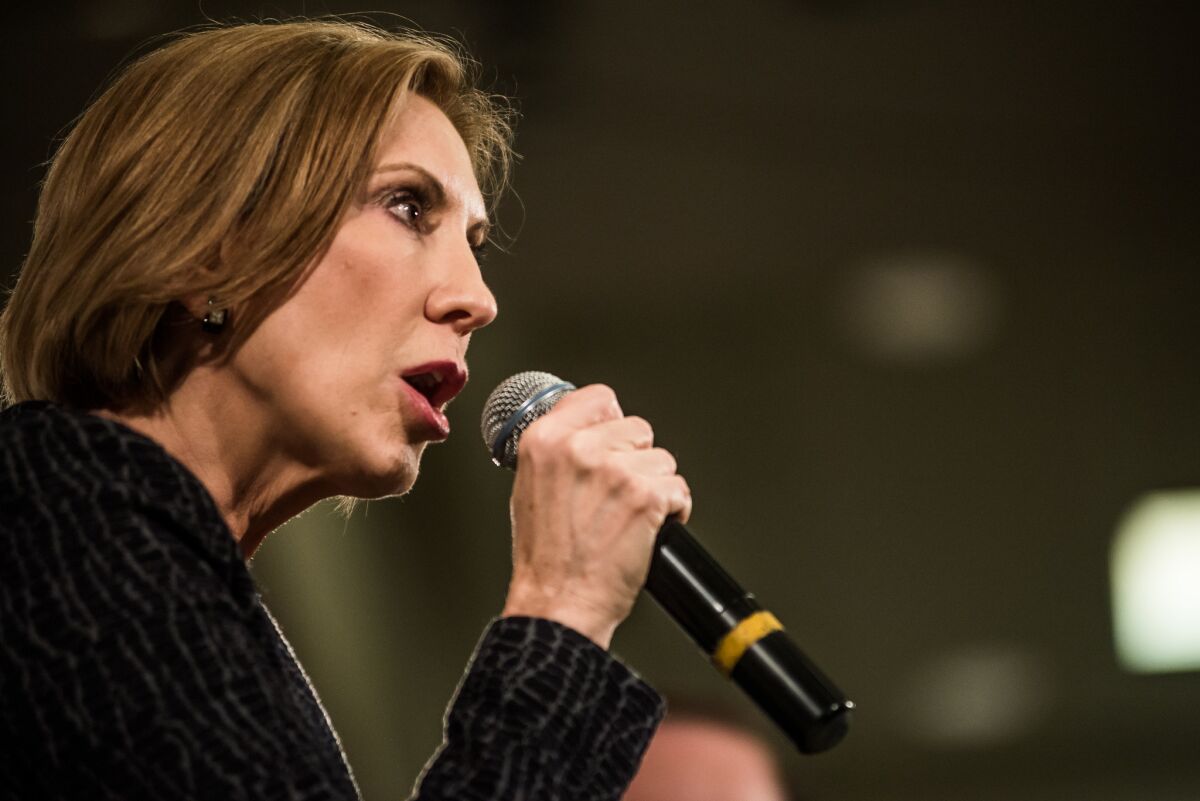 "There are also many Republicans who are now horrified at the prospect of Donald Trump as our nominee. I am one of them....The truth is, Donald Trump and Hillary Clinton are two sides of the same coin. They're not going to reform the system. They are the system."
---
Sen. Mike Lee (R-Utah)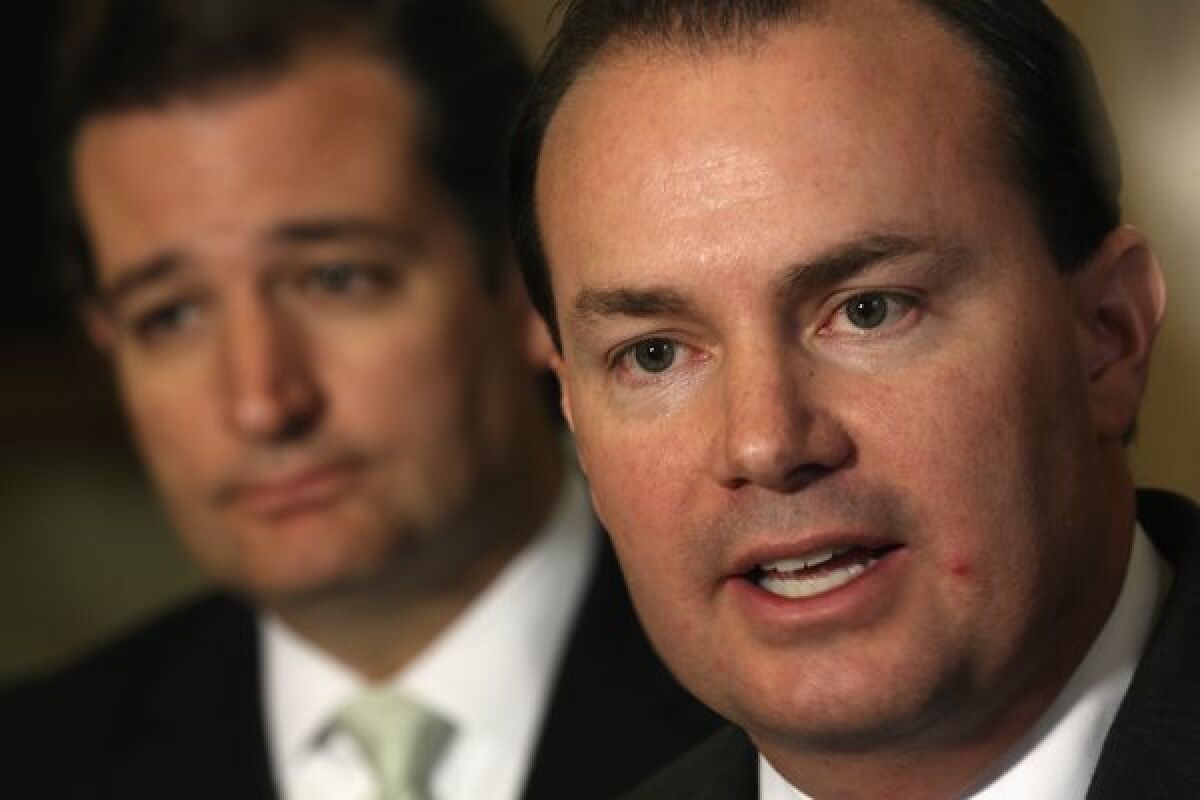 "I still don't know about what motivates Donald Trump, about what informs his policy positions ... and I don't have answers to almost any of those questions."
---
Former GOP presidential candidate Mitt Romney
"Let me put it plainly: If we Republicans choose Donald Trump as our nominee, the prospects for a safe and prosperous future are greatly diminished. His domestic policies would lead to recession. His foreign policies would make America and the world less safe. He has neither the temperament nor the judgment to be president. And his personal qualities would mean that America would cease to be a shining city on a hill."
---
Sen. John McCain (R-Ariz.)
"I would also echo the many concerns about Mr. Trump's uninformed and indeed dangerous statements on national security issues that have been raised by 65 Republican defense and foreign policy leaders."
---
Sen. Linsday Graham (R-S.C.)
"Donald Trump, I think, is just crazy, the things he says. ... What I see is a demagogue, somebody who has solutions that will never work, that is playing on people's prejudices and the dark side of politics. That's what I see."
---
Hewlett-Packard Enterprises CEO

Meg Whitman
New Jersey Gov. "Chris Christie's endorsement of Donald Trump is an astonishing display of political opportunism. Donald Trump is unfit to be president."
---
Sen. Ben Sasse (R-Neb.)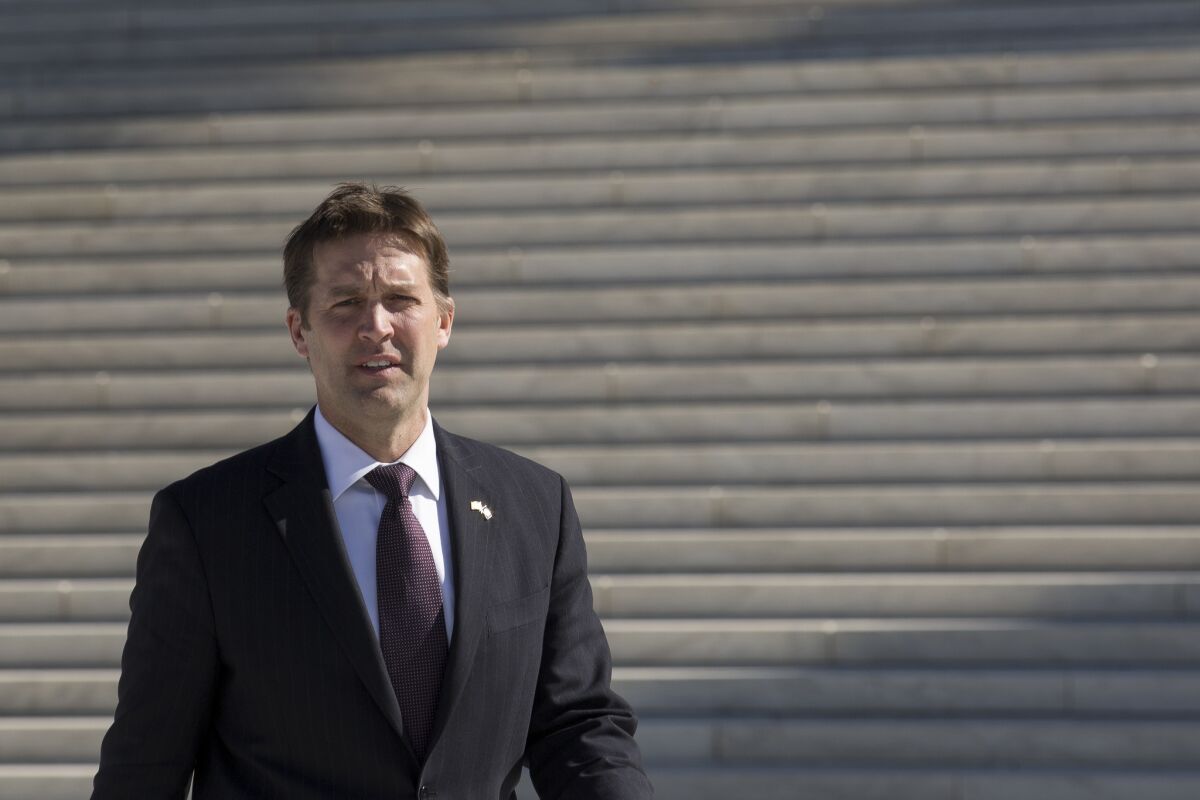 "You are right to be angry. I'm as frustrated and saddened as you are about what's happening to our country. But I cannot support Donald Trump. ... If Donald Trump ends up as the GOP nominee, conservatives will need to find a third option."
---
Former Mitt Romney strategist Stuart Stevens
"Don't raise money or help this thug. How can any corporation give to RNC for convention if it's the Trump party?" he tweeted.
"The idea Republicans would spend 8 years bemoaning a narcissistic president with little experience then turn to Trump? Charlie Sheen was out?"
---
South Carolina Gov. Nikki Haley
"I'm watching a presidential candidate who at his rally is saying, 'punch him. He should be taken out on a stretcher. Do it again.' That's not us. That's not Republicans. That's not Americans. That's not who we are. We're better than that."
---
MORE ON CAMPAIGN 2016:
Ben Carson: 'I do not see a political path forward'
Donald Trump starts adjusting to new role of GOP standard-bearer
Clinton wins by easing Democratic split; Trump wins by exploiting GOP divisions
---
UPDATES:
1:39 p.m.: This article was updated with quotes from former GOP presidential candidate Mitt Romney and Arizona Sen. John McCain.
This article was originally published on March 2, at 1:14 p.m.
Life is stressful. Our weekly mental wellness newsletter can help.
You may occasionally receive promotional content from the Los Angeles Times.