Democrats in presidential race defend Ilhan Omar on remarks critics saw as anti-Semitic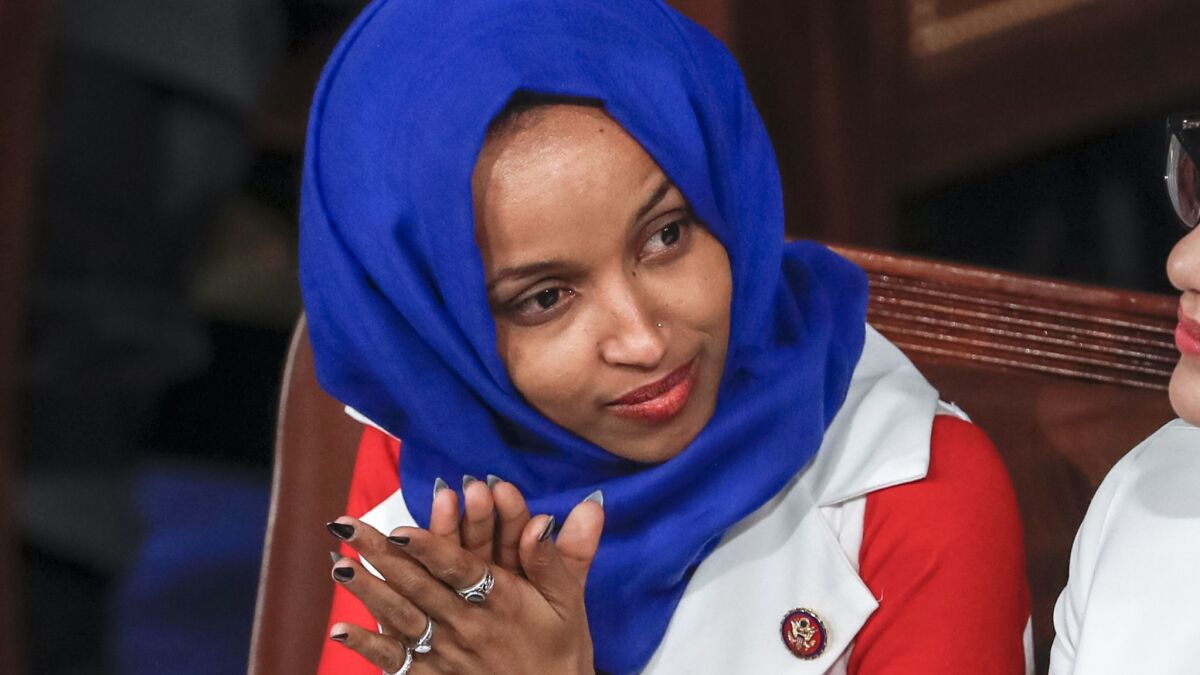 Democratic presidential candidates Bernie Sanders, Kamala Harris and Elizabeth Warren each came to the defense of Rep. Ilhan Omar on Wednesday for remarks that critics have called anti-Semitic.
The three U.S. senators spoke out as House Democrats postponed a vote on a resolution condemning anti-Semitism after allies of Omar protested the rush by Speaker Nancy Pelosi and other party leaders to rebuke the freshman Minnesota lawmaker.
Omar suggested last week that Israel's supporters were pushing lawmakers to pledge "allegiance" to a foreign country.
Sanders said the U.S. should not "equate anti-Semitism with legitimate criticism of the right-wing, Netanyahu government in Israel."
"Rather, we must develop an even-handed Middle East policy which brings Israelis and Palestinians together for a lasting peace," the Vermont senator said in a written statement. "What I fear is going on in the House now is an effort to target Congresswoman Omar as a way of stifling that debate. That's wrong."
Harris said all Americans have a responsibility to speak out against anti-Semitism, Islamophobia and all other forms of bigotry.
"But like some of my colleagues in the Congressional Black Caucus, I am concerned that the spotlight being put on Congresswoman Omar may put her at risk," said Harris, a California senator.
"We should be having a sound, respectful discussion about policy. You can both support Israel and be loyal to our country. I also believe there is a difference between criticism of policy or political leaders, and anti-Semitism."
President Trump and other Republicans have sought to capitalize on the feud among Democrats.
"It is shameful that House Democrats won't take a stronger stand against Anti-Semitism in their conference," Trump wrote on Twitter.
With Nazi salutes around a makeshift swastika, Newport Beach students spark outrage »
"Anti-Semitism has fueled atrocities throughout history and it's inconceivable they will not act to condemn it!"
Warren echoed the concerns of her Democratic rivals in the presidential race.
"Branding criticism of Israel as automatically anti-Semitic has a chilling effect on our public discourse and makes it harder to achieve a peaceful solution between Israelis and Palestinians," the Massachusetts senator said. "Threats of violence — like those made against Rep. Omar — are never acceptable."
The Associated Press and Times staff writer Melanie Mason contributed to this report.
Get our Essential Politics newsletter
The latest news, analysis and insights from our politics team.
You may occasionally receive promotional content from the Los Angeles Times.