Immigration judges turning down more asylum seekers, as Trump administration presses for crackdown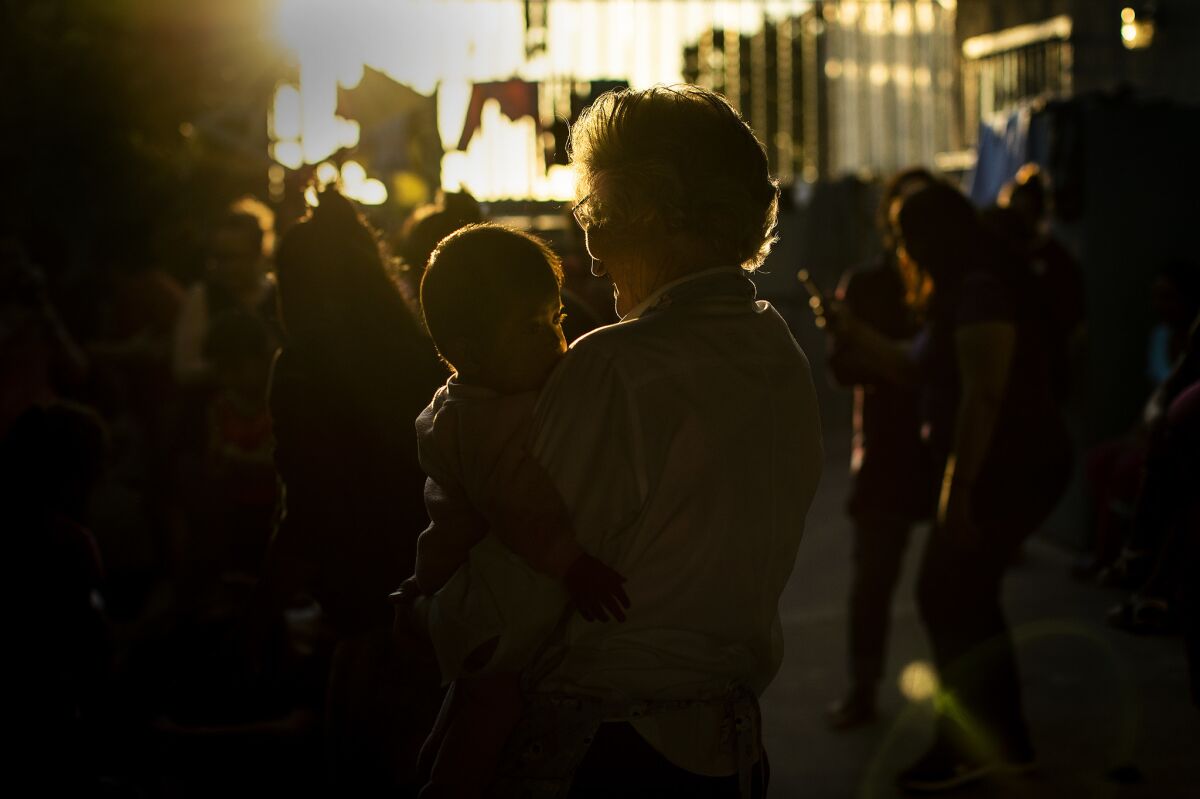 Reporting from Washington —
The number of asylum cases in which immigration judges find that an immigrant has a "credible fear" of persecution has dropped sharply this year — a shift that leads to swifter deportations and provides an early glimpse at the narrowing path to refuge for many under the Trump administration, according to a report released Monday.
Researchers with the Transactional Records Access Clearinghouse at Syracuse University reported that immigration judges found asylum seekers had provided enough evidence to establish they had a credible fear in 14.7% of cases heard since January — about half as often as the same period in 2017.
Immigrants who show that their fears are credible can stay in the U.S. and advance to the next stage of the asylum process. Those who don't are subject to deportation. Credible fear of persecution can be based on an applicant's religion, race or political opinion, or membership in a specific social group.
Credible fear reviews apply to many parents now arriving at the Southwest border with children.
The decline in favorable rulings comes as Trump administration officials have bashed "meritless" asylum cases. Atty. Gen. Jeff Sessions in October 2017 called on immigration judges to elevate "the threshold standard of proof in credible fear interviews."
In June, Sessions ordered immigration judges to stop granting asylum to most victims of domestic abuse and gang violence, a move that could block tens of thousands of people, especially women, from seeking refuge in America.
The outcomes varied widely by judge and region, the report found. Since October 2015, for example, judges in Arlington, Va., found that asylum seekers appearing before them had established credible fear of persecution in 60% of cases. Judges in El Paso gave such a favorable ruling in less than 10% of cases.
Judges in Los Angeles found credible fear in about 20% of cases, putting them in about the middle of the range of immigration judges nationwide.
"It has long been clear that the extreme level of disparity now present in asylum adjudication is inconsistent with our country's commitment to equal justice and the rule of law," the report said.
Previous studies by the university have captured wide disparities in who is ultimately granted asylum, depending on the immigration judge who takes up the case. The new report is the first to document that sort of wide variation in the early stages of the asylum-seeking process.
More stories from Jazmine Ulloa »
---
Life is stressful. Our weekly mental wellness newsletter can help.
You may occasionally receive promotional content from the Los Angeles Times.