GOP Rep. Denham loses as latest ballot counts show Republicans Walters and Kim in growing danger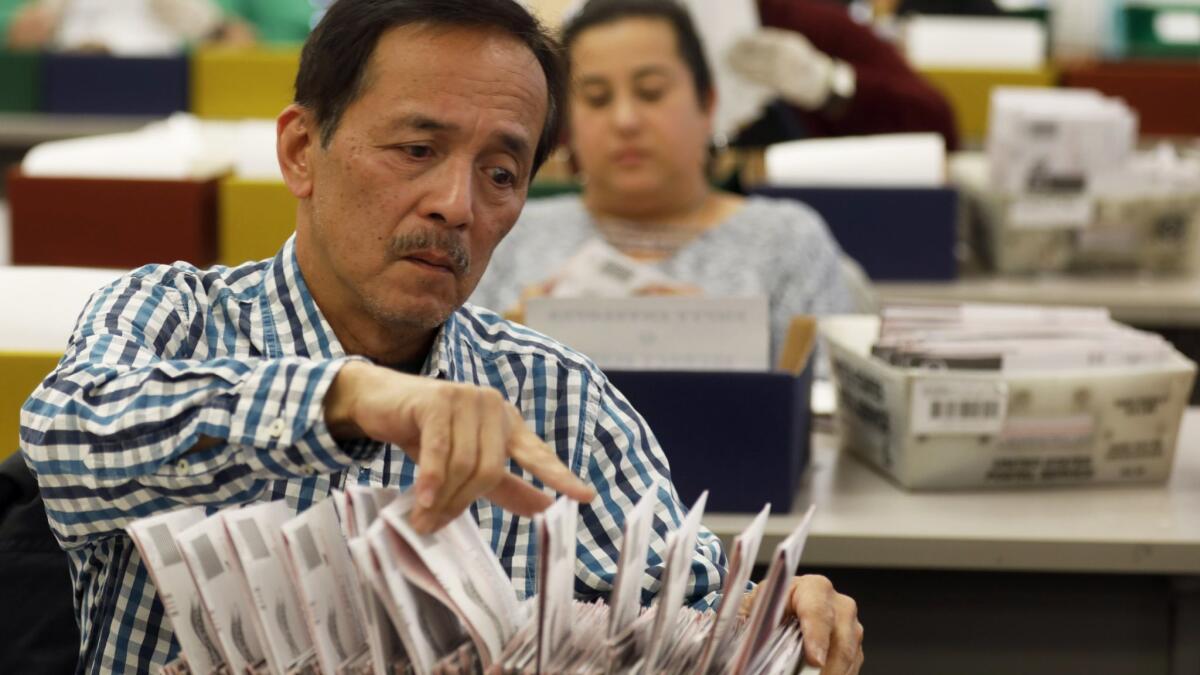 California Republicans lost a fourth seat in the House on Tuesday as Democrat Josh Harder gained enough votes to oust GOP Rep. Jeff Denham in the San Joaquin Valley.
Denham's loss, projected by the Associated Press, came amid signs that two other Republican seats are also in growing jeopardy. The continuing tallies of hundreds of thousands of ballots cast in the Nov. 6 midterm election are consistently favoring Democrats, underscoring the increasingly bleak fortunes of the California GOP.
In Orange County's latest ballot count Tuesday, Republican Rep. Mimi Walters fell 261 votes behind her Democratic challenger, Katie Porter. Walters finished election night more than 6,200 votes ahead, but her lead steadily dwindled until it vanished on Tuesday.
Young Kim, the Republican running to succeed GOP Rep. Ed Royce of Fullerton, saw her lead over Democrat Gil Cisneros shrink to 711 votes in the updated Orange and Los Angeles county tallies.
Denham, 51, is serving his fourth term in Congress. His loss came Tuesday evening after the latest San Joaquin County count showed Harder had pulled 4,919 votes ahead.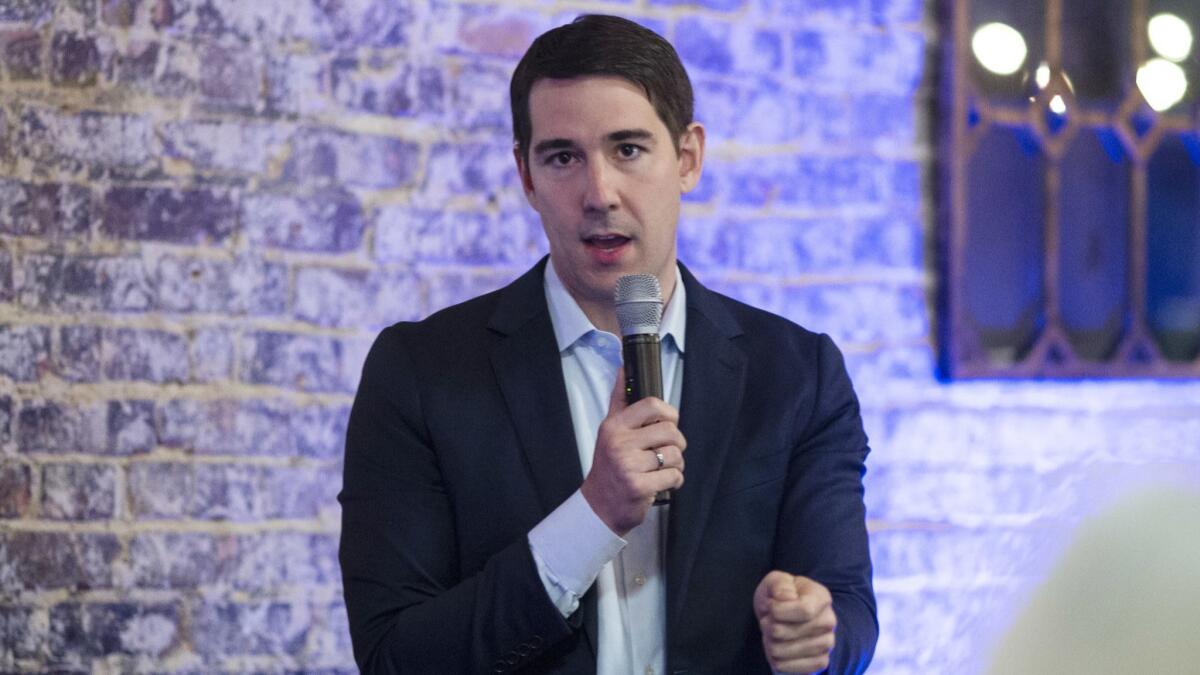 "Now that it's over, I pledge to be a member of Congress for this entire district regardless of political party, regardless of who you voted for," said Harder, 32, a former venture capitalist who now teaches business at Modesto Community College.
Voting patterns in previous California elections do not bode well for Walters or Kim: With rare exceptions, the ballots counted last, many of them provisional or mailed relatively late, skew strongly Democratic. Tens of thousands of ballots remain to be tabulated in each of those two races.
California's not goofy, it's really big. That's why counting the vote takes so long »
If Republicans lose all six contests, they will be left with just eight of the state's 53 House seats and neither of its two U.S. Senate seats.
The four House defeats, combined with the party's routinely dismal results in races for state office, have already prompted a reckoning among Republican leaders trying to come to grips with the GOP's seemingly unstoppable decline in California.
"The California Republican Party isn't salvageable at this time," Kristin Olsen, a former Assembly GOP leader, wrote Tuesday on the CalMatters website. "The Grand Old Party is dead — partly because it has failed to separate itself from today's toxic, national brand of Republican politics."
During the campaign, GOP congressional candidates in California tried to distance themselves from President Trump, whose warnings of a dangerous immigrant invasion in the weeks before the election were just the kind of tactic that set in motion the decline of the state Republican Party in the 1990s.
In addition to Denham, Californians have unseated Republican Reps. Steve Knight of Palmdale and Dana Rohrabacher of Costa Mesa. They also elected Democrat Mike Levin to replace retiring GOP Rep. Darrell Issa of Vista.
Twitter: @finneganLAT
Twitter: @mayasweedler
---
UPDATES:
7:20 p.m.: This article was updated with Josh Harder's comment on winning the election.
6:50 p.m.: This article was updated with AP's projection of Democrat Josh Harder's victory.
This article was originally published at 5:35 p.m.
Get our Essential Politics newsletter
The latest news, analysis and insights from our politics team.
You may occasionally receive promotional content from the Los Angeles Times.