Regardless of the election results, here are some of the real winners and losers of the 2016 campaign
Even before the election results were tallied, some clear winners and losers emerged from the 2016 presidential campaign.
Not many survived this tumultuous and dispiriting race with their reputations intact. Republicans performed pretzel-like contortions to accommodate Donald Trump, and Democratic leadership was bruised by a series of controversies that raised questions about the fairness of their primary process.
Meanwhile, Americans continued to lose faith in their most important institutions. So it shouldn't be surprising that this list is heavier on the losers than the winners. As one candidate might say: Sad!
Hope, fear, pride -- even some nausea. This is how America feels on election day »
Winners
Bernie Sanders: The Vermont senator started his campaign for president as a curiosity, a septuagenarian socialist with little influence in Congress. But his unkempt demeanor and passionate message about economic inequality struck a chord with disaffected young voters and unsatisfied liberals who viewed Hillary Clinton as insufficiently honest or progressive.
After a near-tie in Iowa and a resounding victory in New Hampshire, Sanders fell behind and never seriously threatened Clinton's chances at the nomination. Yet he remained a force until the end, using his political clout to drag the Democratic Party further to the left on issues such as increasing college affordability and raising the minimum wage. If Democrats retake the Senate, Sanders could be in line to lead the powerful budget committee.
Michelle Obama: Once a reluctant political wife, the first lady has been a force to be reckoned with on the campaign trail. It began with a stirring speech at the Democratic convention, which included a phrase that became a mantra for Clinton's team – "when they go low, we go high." But Obama solidified her standing as Democrats' moral messenger in October when she targeted Trump's boasts about sexual assault, which were revealed in a leaked recording from "Access Hollywood." In a bluntly emotional speech, Obama said she was "shaken to her core."
"Now is the time for all of us to stand up and say, enough is enough. This has got to stop right now," she said. Obama's strong performances on the campaign trail had some speculating about whether she would launch her own political career. There seems to be little chance of that, but she's already carved out her place in political history.
Megyn Kelly: Fox News was rocked this year when longtime chief Roger Ailes was ousted over a series of sexual harassment allegations. The scandal tarnished not only Ailes but others at the conservative network who rushed to his defense even as more stories of his inappropriate behavior emerged.
But anchor Megyn Kelly helped bring Ailes' reign to an end by quietly telling investigators that she herself had been the victim of his unwanted advances. It was one episode in a turbulent year for Kelly, which included a barrage of insults from Trump after she aggressively questioned him in a primary debate about his track record of making offensive and dismissive comments about women. The exchange drew attention to an issue that eventually proved to be one of the most damaging to Trump's campaign.
Now, her star power intact, she's poised to sign a lucrative new contract with Fox News.
Election day 2016 live updates »
Losers
Reince Priebus: When Mitt Romney lost the 2012 election, the Republican National Committee chairman pledged to chart a new course for his party. In a widely circulated "autopsy report," Priebus said Republicans must reach out to minorities in a country that was becoming more diverse, and he urged compromise on controversial immigration policies.
None of that came to pass. Instead, Republicans nominated Trump, who alienated blacks, Latinos and women. Public polls show that even college-educated white voters, a group that has backed Republicans for decades, were leaning toward Clinton. The party still faces a reckoning with the country's changing demographics, a problem that only worsened while Priebus was in charge.
Ted Cruz: It wasn't long ago that the Texas senator took a stand, refusing to endorse Trump in a high-profile speech at the Republican convention. The decision made sense for personal and political reasons. First, Trump had insulted his wife and spread false conspiracy theories about his father. Second, Cruz was positioning himself as someone who could lead conservatives-in-exile disappointed by Trump's lack of ideological fervor.
But Cruz threw all that away in September when he issued a widely mocked endorsement of Trump. It remains to be seen how wide the fallout will be – Cruz faces reelection in two years – and whether it will affect any chance to run for president in the future.
Democratic Party leaders: It was a rough year for chairwomen of the Democratic National Committee. First Debbie Wasserman Schultz, a Florida congresswoman, faced withering criticism for appearing to stack the deck in Clinton's favor during the primary. That perception only grew when WikiLeaks released hacked emails showing her staff members discussing ways to undermine Sanders. Schultz was ousted and denied a speaking role at the party's convention. Her interim replacement, Donna Brazile, worked to mend fences but ran into her own WikiLeaks-related problems. More hacked emails showed she leaked questions to Clinton's team before primary debates while she worked as a CNN contributor.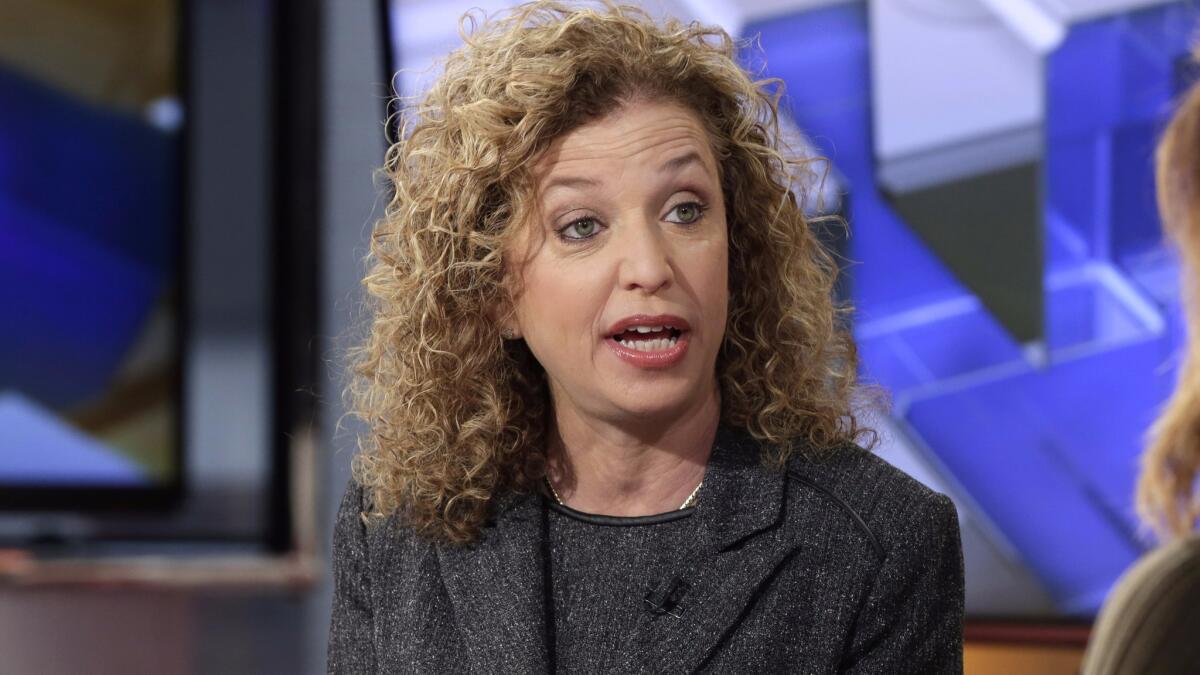 Democratic institutions: If there was a word of the year, it was "rigged." At one point or another, almost every important American institution was accused of being rigged — the two major political parties, Wall Street, the election process, the polls, the media, the FBI.
Democracy hinges on the public's faith in institutions, and that took a beating during this fractious campaign. Trump was the primary instigator, sometimes using a flamethrower of falsehoods to torch what he saw as standing between him and a shot at the White House. He spread conspiracies about rampant voter fraud and accused reporters of unfairly covering his campaign.
Federal law enforcement took a bipartisan drumming. When FBI Director James Comey declined to recommend criminal charges against Clinton over her handling of classified material, Trump accused him of covering for her. Then when Comey announced Oct. 28 that investigators were taking a look at newly discovered emails, it was Democrats' turn to raise questions about his motivations so close before the election. By the time he announced over the weekend that he was standing behind his original recommendation of no charges, Comey had managed to anger all sides.
Twitter: @chrismegerian
ALSO
Updates on California politics
These battleground states will decide our next president
Here's an hour-by-hour guide that will help you navigate election night
Our final map has Clinton winning with 352 electoral votes. Compare your picks with ours
Get our Essential Politics newsletter
The latest news, analysis and insights from our politics team.
You may occasionally receive promotional content from the Los Angeles Times.